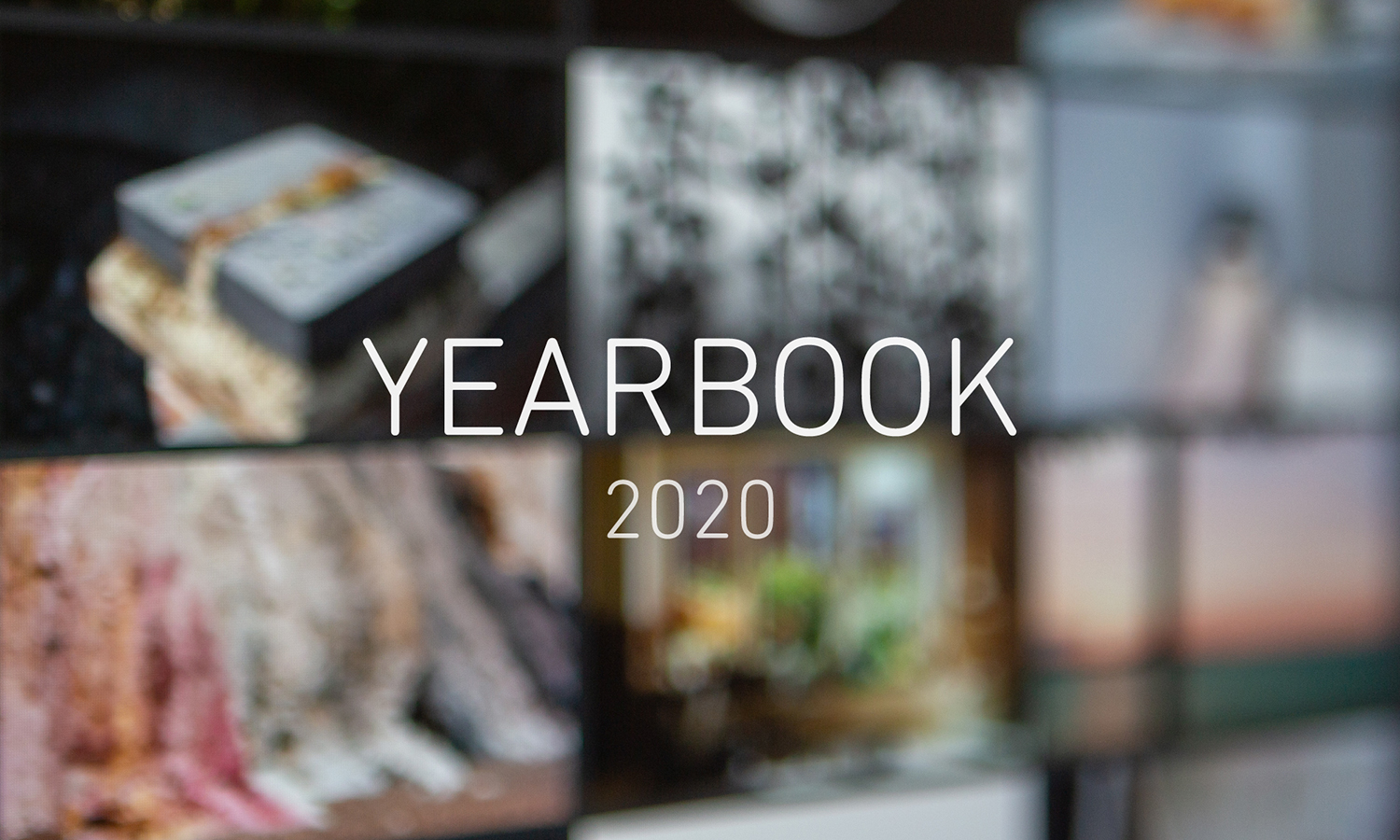 We're really pleased to announce the winners and highly commended photographers of the YEARBOOK 2020 awards, selected by our partners BenQ, Exposure Photography Festival, Fujifilm and Newspaper Club.
BenQ YEARBOOK AWARD 2020
Selected by Tallie Wright representing BenQ, the winner will receive a BenQ PhotoVue SW240 professional monitor with shading hood.
Winner: Jason Yeomans
Highly commended: Leia Ankers
Find out more about the BenQ YEARBOOK AWARD 2020 award selection here.
BenQ Corporation is a world-leading human technology and solutions provider aiming to elevate and enrich every aspect of consumers lives. Set apart by the unique philosophy of 'Because it matters', BenQ is committed to empowering people to live better, increase efficiency, feel healthier and enhance learning through people-driven, innovation-fuelled products. For photographers, filmmakers and graphic designers, they build and develop professional monitors focusing on colour reproduction and technology, eye health and efficiency. The monitors allow you to work with ease, knowing that what you see is true to life, and your work output is of the highest quality.
Exposure Photography Festival YEARBOOK AWARD 2020
Selected by Beth Kane from Exposure Photography Festival, the winner will receive a Mentorship package with Beth which will also include a full portfolio review and will also be promoted through the Exposure Photography Festival social media channels.
Winner: Samuel Fradley
Highly commended: Charlotte Elcock
Find out more about the Exposure Photography Festival YEARBOOK AWARD 2020 award selection here.
The annual Exposure Photography Festival presents exhibitions that showcase photographic work by internationally renowned practitioners, alongside emerging and established talent from Alberta. Exposure provides an exciting, innovative meeting place for photographers and art lovers to connect with one another, along with curators and photography professionals from around the world. The festival brings together people of all ages to celebrate Alberta's rich photography scene and creative communities.
Exposure 2020 welcomed over 890,00 visitors and explored photography's past and present, as well as its future—what it might be. By engaging with photography's current place in contemporary art we can begin to envision the future of the medium.
Fujifilm Original Photo Paper YEARBOOK AWARD 2020
Selected by Judith van Linden from Fujifilm Original Photo Paper, the winner will receive her portfolio printed as a book with Original Photo Paper by Fujifilm and will also be promoted through the Fujifilm Original Photo Paper social media channels and a news article will be shared via their website originalphotopaper.com.
Winner: Linda Chapman
Highly commended: Wendy Aldiss
Find out more about the Fujifilm Original Photo Paper YEARBOOK AWARD 2020 award selection here.
Since being founded in 1934, Fujifilm has diversified into new markets and built a strong presence around the globe. From its roots as a photographic film manufacturer, the company has steadily pursued innovative solutions.
Committed to the tradition of preserving photography, Fujifilm Original Photo Paper offers a broad range of market-leading and exceptionally high standard quality photo papers. They believe that printing is meaningful and powerful, that every photographic creation deserves a chance to stand out, and that Original Photo Paper has a magic all of its own when it comes to creating tactile prints for an authentic and emotive way of recalling and sharing stories.
Newspaper Club YEARBOOK AWARD 2020
Selected by Sarah Belfort from Newspaper Club. Eva will receive a £250 printing voucher for Newspaper Club and will also be promoted through Newspaper Club social media channels and their popular newsletter.
Winner: Eva Watkins
Highly commended: Robert Timothy
Find out more about the Newspaper Club YEARBOOK AWARD 2020 award selection here.
Newspaper Club helps everyone print their own newspapers. There's no minimum order, 24/7 online ordering and fast delivery.
Founded in 2010, Newspaper Club has printed over 19 million newspapers for some of the world's most creative people and brands. All of their papers are either 100% recycled or sourced from sustainably grown forests and their printing press is powered by solar energy.
With most of the graduate shows cancelled this year and uncertainty about when events of that size and nature will be able to go ahead, we started thinking about what these shows mean for those involved, and what they're missing by not having them. In many ways they echo the ethos of Shutter Hub exhibitions – group shows of work by many varied photographers, promoted to the photography world, attended by industry experts, other photographers' networks and potential employers.
At Shutter Hub we're always trying to find ways to create opportunities for as many people as possible, so we came up with an idea that could have a positive impact for everyone, and not just for graduates…
We invited all photographers who wanted to promote their work to enter YEARBOOK. Whether they were recent graduates, self-taught, graduated a really long time ago, under 30, over 30, emerging, emerged or not even sure what emerging means. Entrants paid what they could, there were no set entry fees. Some entered a single image, some a series and some a whole portfolio. We received several thousand images and in the online exhibition we are showing at least one image from everyone who entered. 100 photographers selected to be included in the YEARBOOK 2020 publication, selected by judges from our partners BenQ, Exposure Photography Festival, Fujifilm Original Photo Paper and Newspaper Club and Shutter Hub creative director Karen Harvey. For their awards, each judge then selected a shortlist of 10 photographers from the full YEARBOOK 2020 online exhibition, featuring over 200 photographers. The judges were sent all images and information submitted by those shortlisted photographers to make their final selection.
If you are an editor, director, curator or someone who commissions, promotes or supports photographers and would like to receive a copy of the YEARBOOK 2020 printed publication, featuring 100 selected photographers, please register your interest by completing this form.
The YEARBOOK online exhibition showcases work from over 200 photographers from across the world. YEARBOOK is a group show, promoting the skill and talent of photographers working now. We invite you to explore the gallery and the huge range of styles and subjects from photographers across the world. View the full exhibition here.
---
YEARBOOK 2020
09 July – 09 September 2020
SHUTTERHUB.ORG.UK/EXHIBITION-YEARBOOK-2020
---
The YEARBOOK 2020 publication is printed by: Newspaper Club.
The YEARBOOK 2020 Awards are supported by: BenQ, Exposure Photography Festival, FujiFilm Original Photo Paper, and Newspaper Club.
---
Not a Shutter Hub member yet? Join here  for opportunities to promote your work online and in exhibitions, access selected opportunities, events, seminars and workshops, meet up and share photographic experiences, and become part of our growing community…