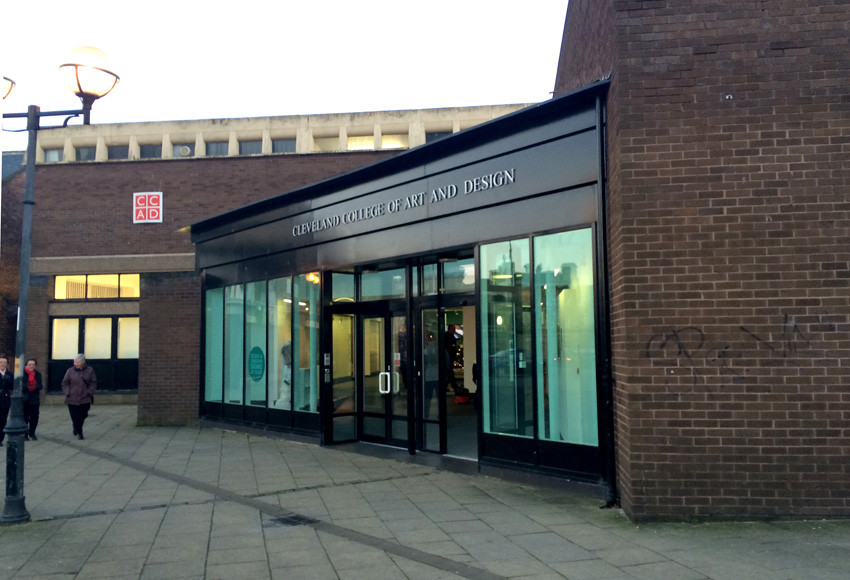 After my trip to Leeds College of Art I carried on my journey up to Hartlepool to visit the lovely people at Cleveland College of Art and Design. I also stayed in a horrific hotel in Middlesbrough, but you don't need to know about that! Years ago I used to visit CCAD at their old site in Middlesbrough, so although everything was different, it was still nice to see they had the same creative ethos.
I gave my talk in the magnificent hall of one of the College's Victorian buildings (I also over-enthused about the modernist stairs in the newer building – just look at those treads!) My audience was really interactive and asked loads of really great questions, I was there for ages chatting and it was really great.
We really want to help develop the photographic community in the area, as this is something that the students feel really strongly about being involved in, so, if you are reading this and are interested in getting involved with exhibitions and events in the Middlesbrough and Hartlepool area, please do get in touch and lets help make this happen!
If you're interested in finding out more about one of our free Shutter Hub talks for educational establishments and groups, drop us a line or find out more here.