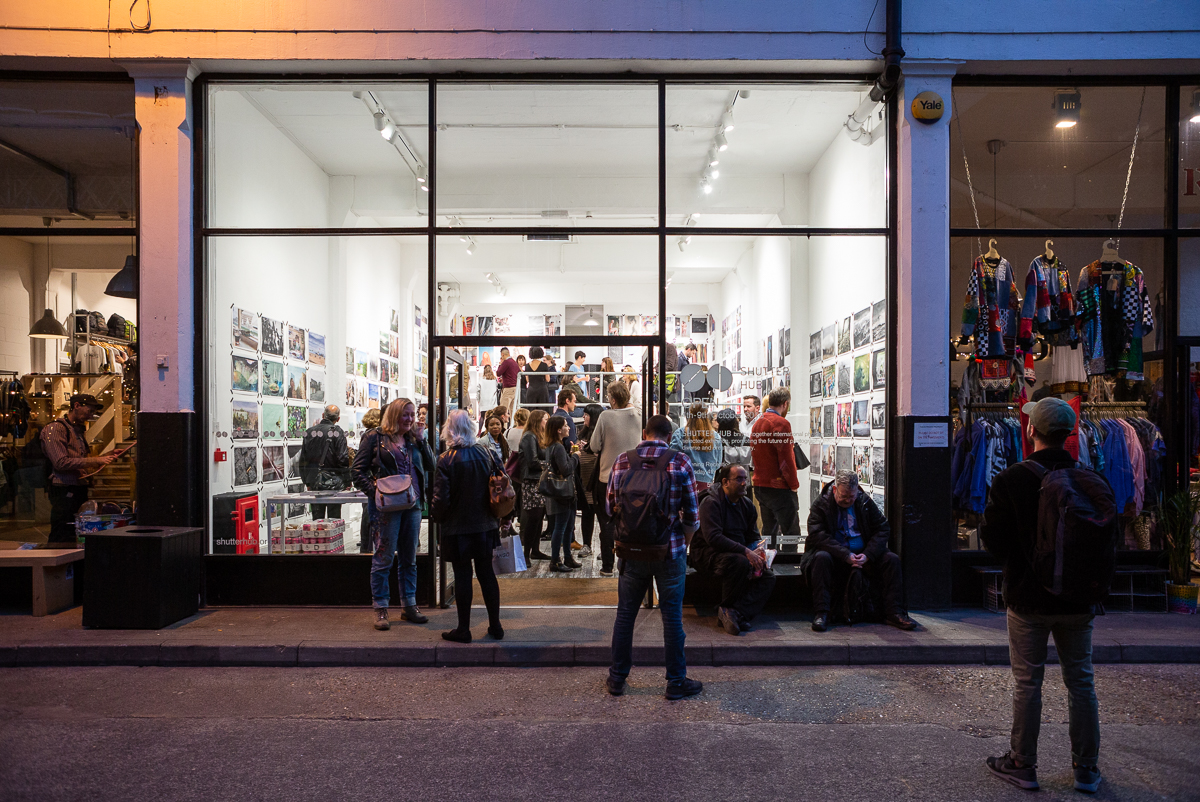 Do you want to take your photography career further in 2022 and be part of something proactive? Let us tell you more about what we do at Shutter Hub and how we can help you take your next steps if you join us!
Shutter Hub is a photography organisation providing opportunities and support for creative photographers worldwide. We're a small but determined team and we're really proud of our growing community. We do our best to represent our members and the photography industry wherever we can, but don't just take it from us, see what our members have to say here!
We have, and always will, provide free resources and opportunities for everyone to access on our award-winning blog, and we're well known for our innovative international exhibitions and publications that are open to all to enter. Becoming a member brings you together with creative photographers to be part of something positive and supportive, and gives you access to over £1000 worth of benefits.
Through our exhibitions, website and in-person and online meetups and workshops we enable photographers to promote their work, access curated opportunities and make new connections within the photographic community. What we offer is unique and personal. We are dedicated to creating fair access to photography, making a positive impact within the industry and opening up opportunities for everyone – be it through our Membership Bursary Awards, Camera Amnesty Projects, or other similar initiatives.
There's so much going on we're highlighting just a few key benefits of Shutter Hub membership here today, but you can find out everything we do here!
Searchable Portfolio Directory: Each member has their own portfolio with personalised URL on our website, forming part of a searchable directory featuring hundreds of photographers working in wide-ranging styles, subjects and locations. It's a great way to showcase your photography and for people who commission photographers to easily find new people to work with.
Portfolio Reviews: All Shutter Hub members are invited to have one free one-on-one online portfolio review and get tailored feedback and support from the Shutter Hub team by video call.
Networking & Support Sessions: It's important to build relationships and connect with each other, whether it's meeting up at an event, exhibition, or at our exclusive member-only online Lunch Breaks, where we discuss issues we encounter in our practice, share tips and support each other. We love getting to know our members and collaborating with other organisations to make sure we continue to grow our strong and supportive community.
Exhibitions: We organise shows in galleries and exhibition spaces across the UK and internationally, as well as online. We subsidise the costs for our members and promote the exhibitions widely within the photographic community and global media. Exhibitions are always well attended – particularly our buzzing private views!
PR & Publicity: We love sharing good news and promoting our members' updates and achievements through features on our award-winning blog, in our newsletter, press releases and on social media – keep us updated with your new work, upcoming exhibitions, awards and other photography news, and we'll spread the word.
Publications: In 2020 we launched our publishing house, Shutter Hub Editions, creating a collection of beautiful printed publications, featuring themed and solo books for people who love photography.
Our growing community makes us proud to represent them and the photography industry wherever we can. We have:
spoken at industry events and places such as FOAM Museum, London Art Fair, FORMAT Festival, National Photography Symposium, Festival of Creative Industries and dozens of universities across the UK.
curated exhibitions at London Photomonth, Cambridge University, Old Truman Brewery and St Bride Foundation, to name just a few in the UK, and taken work to Belgium, Denmark, France, Israel, Portugal, Romania and The Netherlands.
worked with some wonderful organisations, including Fujifilm, Newspaper Club, Free Range, Photomasters, Metro Imaging, British Journal of Photography, FORMAT, London Photomonth, World Photography Organisation, Cambridge University, Photovoice, Accumulate, POW! WOW! Rotterdam, and The Photographers' Gallery.
reviewed portfolios in the UK, Europe, the US and Israel; at Unseen Amsterdam, FORMAT International Photography Festival, Belfast Photo Festival, London Photomonth, The Photographers' Gallery, Getty Images Gallery, Griffin Museum of Photography, the Photographic Resource Center, and more.
And we promote our members wherever we go!
"I am so grateful to be a member of Shutter Hub and plan to continue being one for the rest of my practice! Shutter Hub gave me my very first opportunity with YEARBOOK 2020 and I will never forget that. I remember sitting in a park in the midst of Covid-19 when I got the email saying I would be included in the publication. I will always remember how I felt that day – absolutely elated with joy! This recognition really spurred me on. I'm still trying to figure out how to position myself in the world of photography but with your support I feel I can do it. Thank you!"
Christian Jago, Photographic Artist
We receive no external grants or funding, but we're proud to be able to offer our members access to over £1000 worth of benefits for a low annual membership fee.
Want to know more? Check our FAQs, sign up for our newsletters here and keep in touch with us on Instagram and Twitter. If there's anything you'd like to know more about please get in touch!
We bring photographers together to be part of something positive and supportive. We'd love you to get involved – join now!
---
Join our mailing list for lots of good photography things direct to your inbox – our newsletters, calls for entry, updates on our work, and invitations to events and exhibitions.
Not a Shutter Hub member yet? Join here for opportunities to promote your work online and in exhibitions, access selected opportunities, events, seminars and workshops, meet up and share photographic experiences, and become part of our growing community…