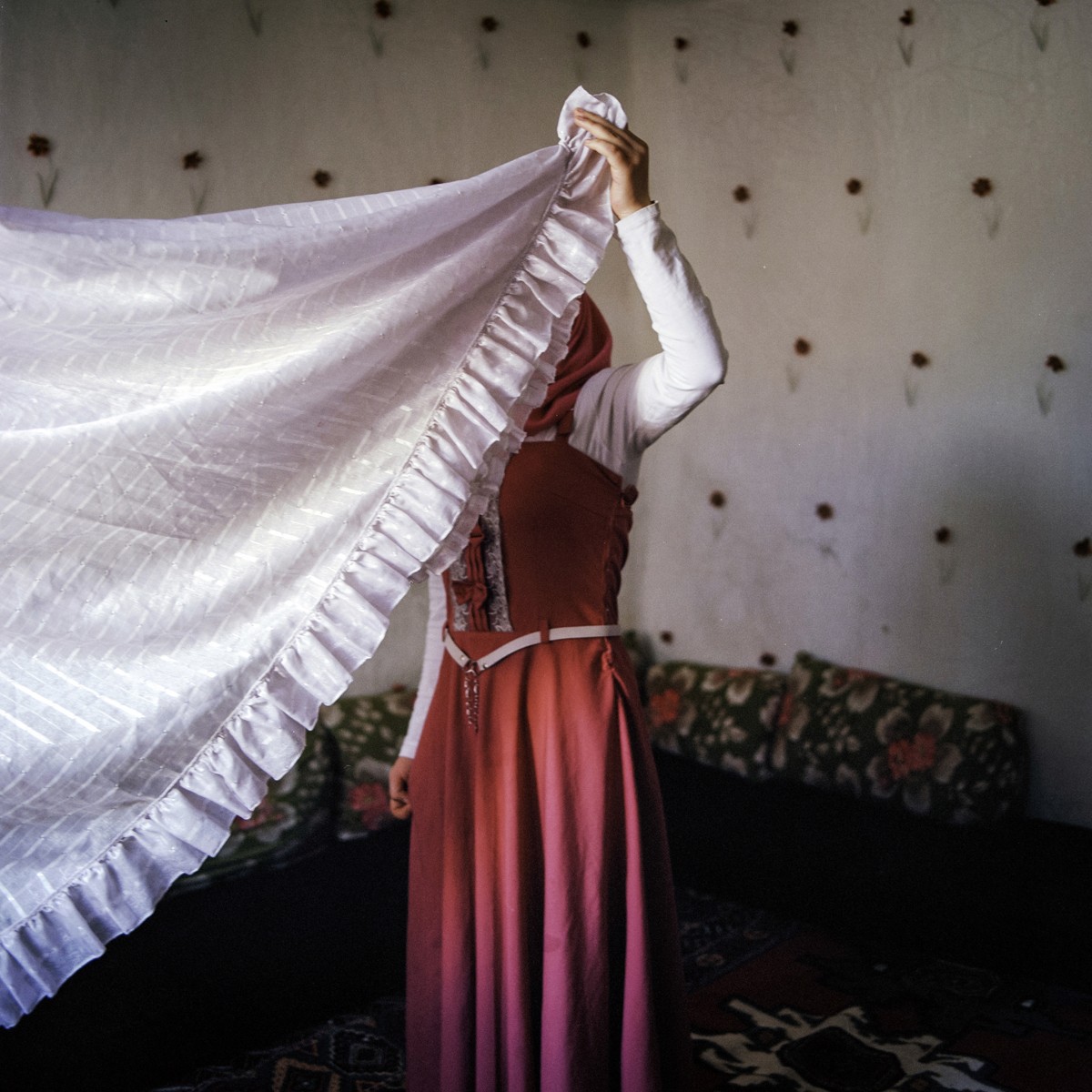 The winners of the Marilyn Stafford FotoAward 2018 have been announced.
The overall winner is Özge Sebzeci (Turkey) for Divorced at 15 and the two runners up are Simona Ghizzoni (Italy) for UNCUT and Mary Turner (UK) for Dispossessed.
The winning work by Sebzeci focuses on the marrying and divorcing of displaced Syrian refugee children in Anatolia and how to bring an end to the practice. Meanwhile, the runners up work looks at the fight against Female Genital Mutilation in Europe and the survival and endurance of former coal mining communities in the North of England respectively.
Özge Sebzeci – 2018 Winner
The winning photographer, Özge Sebzeci, is a Turkish journalist and photographer, covering breaking news and features in Turkey since 2014 and specialising in women's rights. Previously she worked as a stringer for the European Pressphoto Agency. In 2017, Sebzeci was nominated for the World Press Photo Joop Swart Masterclass for emerging photographers and in 2018 she became a Magnum Foundation Photography and Social Justice Fellow.
Sebzeci's proposed photo essay for the Marilyn Stafford FotoReportage Award 2018, Divorced at 15, focuses on the marrying and divorcing of Syrian refugee children who are settled within an industrial area of Anatolia. Not many of the child marriages last, and divorce can leave the girl without rights to inheritance and facing stigma. According to the United Nations Population Fund, child marriage rates are estimated to be four times higher among Syrian refugees today than before the war due to the loss of fathers and brothers and the difficult economic conditions. Some parents marry off their children to get a dowry as income to survive. Divorced at 15 aims to bring awareness and exposure to the issue which will hopefully contribute to ending this practice.
Simona Ghizzoni – 2018 Runner Up
Simona Ghizzoni is an Italian photographer and film-maker focusing on long-term documentary projects related to women. Ghizzoni's work has previously focused on issues as diverse as eating disorders and the effects of conflict on women's lives in Jordan, the West Bank and Western Sahara. Since 2015 she has worked on UNCUT about Female Genital Mutilation in Africa. Her work has been published in the International New York Times, L'Espresso, El Pais and has been awarded at World Press Photo.
Ghizzoni's proposed photo essay for the Marilyn Stafford FotoReportage Award 2018, is a continuation of UNCUT, focusing on Female Genital Mutilation in Europe, particularly Italy and France. Because of Italy's difficulty in successfully integrating immigrants, FGM is considered by some migrant communities as a sign of belonging to a tradition. By contrast, France is at the forefront of the fight against FGM from both a legal and health perspective. This is a collective story that sews together several tales of pain, hard fights for women's rights and, in many cases, of success and empowerment.
Mary Turner – 2018 Runner Up
Mary Turner is a British news and documentary photographer focusing on communities and issues of survival and endurance. Having begun her career in the UK's news industry, her first in-depth feature about a Travelling community in 2009 has shaped her way of working ever since. Turner's work has been recognised internationally by bodies including the Amnesty International Media Awards, the Sony World Photography Awards, China International Photo Contest, UK Picture Editors Guild and the Magenta Foundation.
Turner's proposed photo essay, Dispossessed, focuses on the communities living in former coal mining towns in the north of England. Easington Colliery was once a typical booming coal mining town in the north east. The skylines were dominated by the engine houses and giant wheels of coal mines and the streets by hundreds of terraced pit-cottages filled with the families of those that toiled deep below ground. Now these once flourishing towns across the North of England are devastated; the mist rolls in from the sea over boarded up houses, there is mass unemployment and many young lives are ravaged by drugs. Nonetheless, the community ties are strong. It is through the telling of small and intimate stories about the local communities that Dispossessed aims to expose the need for understanding, investment and change.
Along with the winner and two runners-up, the judges awarded ten honourable mentions, to Amanda Mustard, Chloe Davies, Christina Simons, Claudia Leisinger, France Keyser, Isadora Romero, Julia Rendleman, Lena Mucha, Maria Contreras Coll and Nida Mehboob.
We were also very pleased to hear that Shutter Hub's Nicola Parry had been shortlisted for the award, for her project 'Life but not as we know it: children in the UK living with severe disabilities.'
"We spent four long but fulfilling hours selecting our winners from the strong cohort of photographers on the shortlist. It was extremely difficult to come to the final decision with so many of them showing such commitment and talent. However, we were all agreed in the end that the finalists are outstanding and that their projects will make a difference to three vitally important and under-reported issues. We also awarded ten honourable mentions."
Nina Emett, Director, FotoDocument
"I am so very excited and deeply moved by the many talented and caring applications received for the Marilyn Stafford FotoReportage Award 2018. It is heartwarming to know there are so many talented women photographers out there who are deeply concerned about our world and eager to do something through their work to make it a better place. They all deserve a successful career ahead and I am proud and pleased to be able to help a little along the way, with the generous support of Olympus! Thank you to Olympus and FotoDocument."
Marilyn Stafford
"This was one of the hardest and most emotional competitions that I have judged, it is fantastic to see such powerful images being entered along with project proposals which address many global issues whilst importantly, offering a solution. It was difficult to select the winners and I would have loved to be able to support further entries but would like to take this opportunity to congratulate all who were short-listed, keep up the good work!"
Georgina Pavelin, Marketing Manager, Olympus UK
Shutter Hub were pleased to support the Award this year, by offering a year's membership to the winner.