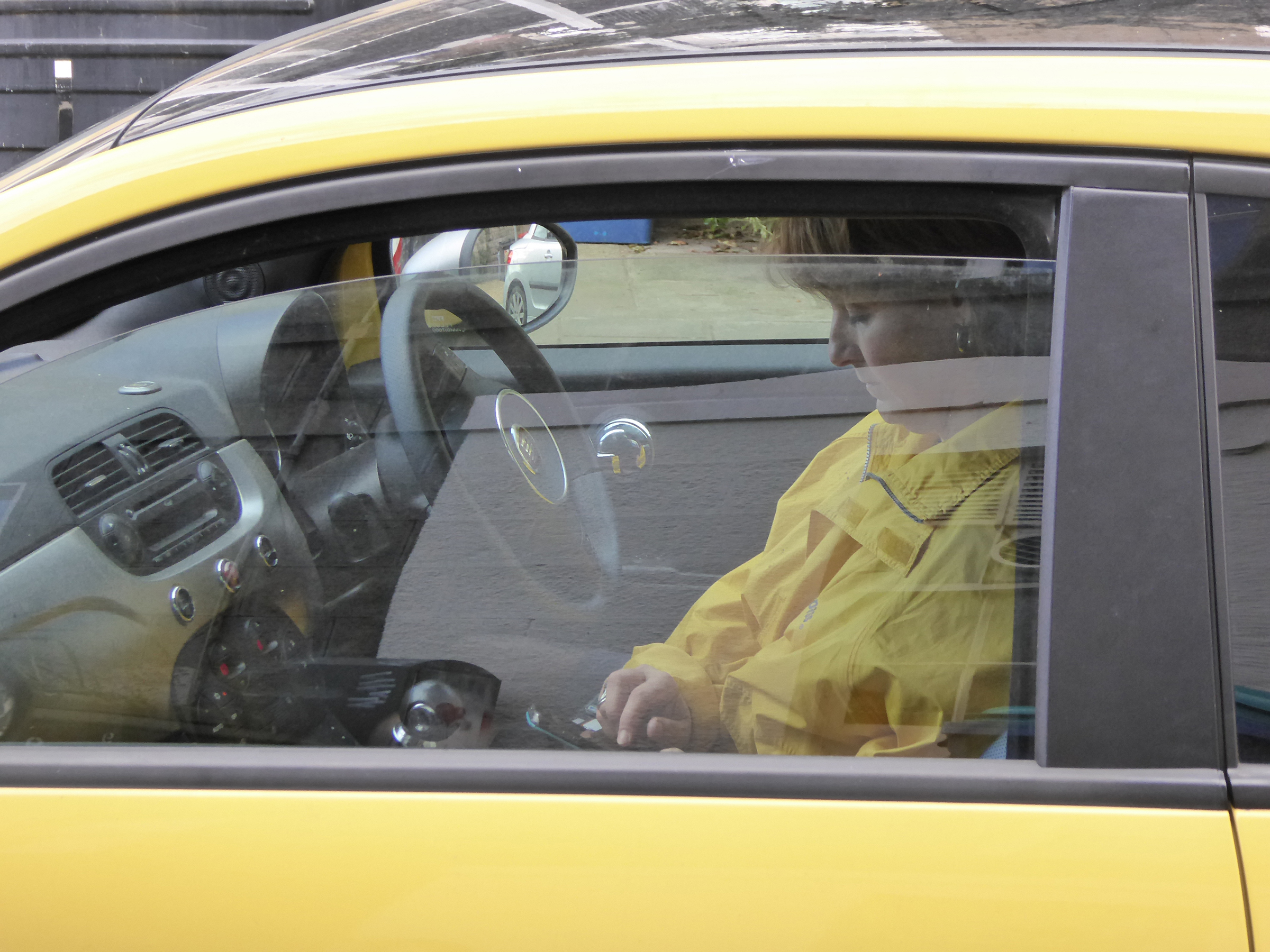 Postcards from Great Britain is a largescale project from Shutter Hub, inviting photographers to share their visions of British culture through photographic images to create conversations and exchange.
Pop-up exhibitions are being organised in locations across Europe, with related events, showcasing thousands of postcard-sized images. Every single image which is submitted to Postcards from Great Britain will become part of an archive catalogue, to be housed in libraries and archives around the world, and 100 images will be selected for a collectable postcard set.
In a significant time in European history this project sets out to document and share aspects of British culture, spanning all genres of photography, and collating images which include social, political, historical, traditional and observational responses.
In our first Postcards from Great Britain project feature we asked photographer Susan Bittker to tell us more about the photographs that she submitted and why. Susan is a self taught photographer with an eye for the unusual and overlooked who has quietly documented the world around her. She has used the opportunity of Postcards from Great Britain to look back through her recent archive and submit images. In doing so she has found links between her images which she had not known existed before…
As a photographer who only really started to take my photography seriously after an eye- and mind-opening 20-minute meeting with Karen from Shutter Hub two and a half years ago, I had never looked back at or really considered the images I had taken in previous years. So thinking about Postcards from Great Britain offered me the opportunity to look at past photographs, and I began to see themes emerging which I hadn't previously been aware of. And I started to realise that most of what had attracted me were like quirky glimpses of things which most people would probably walk past without noticing. I had thought of these as just single images with no intrinsic meaning, but now I began to realise that the aggregation of these individual, often disparate, images were in fact my theme and my experience of Britain: its places, people, rubbish, bus shelters, graffiti, aspirations and fears. I submitted only images I had already taken, as I felt there was enough there already, and they had been taken without the self-consciousness which might have crept in if I went deliberately looking for my Postcards.
Because of this, and because of the fact that the whole concept of the Postcards project is so remarkable, I decided that I would take the plunge and use this as an opportunity to really put my photographs out there, so I submitted 140 images. This was quite scary, but I love the idea that if, in future, someone wanted to search the archive to find a photograph of the village noticeboard in Makerstoun (population less than 100) in the Scottish Borders, or of crows colonising a bench along Portobello Promenade, they will find them.
I signed up for my Shutter Hub portfolio review after seeing a review in The Guardian of an exhibition of Saul Leiter's work. I'd never heard of him, but the photograph illustrating the review was uncannily similar to the sort of photographs I was taking myself. He's not an influence as such, but he made me feel that what I was doing might have legitimacy and be worth trying to develop.
I would like to see the project continue to grow and evolve, and to be both catalogued into a searchable archive, and also to be shown in a variety of venues. Shutter Hub has a brilliant track record of finding exciting venues and opportunities for exhibitions. I would very much like to see Postcards being shown in schools, community centres and libraries in places may not often host such exhibitions, in order to inspire local residents to take Postcards of where they live and to be a part of this project.
I've loved postcards ever since my grandmother sent me – age 5 – my first one: a black-and-white photograph of a tabby cat which had a squeaker inside. I've loved tabbies and postcards ever since.  Other people might have sent me a postcard of the Empire State Building, but Gramma knew the cat would hold more meaning for me.
And that's the thing: post cards of civic monuments don't interest me, because although they may hold a sort of symbolic pride of place, they're usually a bit static and self-conscious. I want to gain a sense of what it's like to actually live there, by focusing on the everyday and the ordinary, like the defacements in bus shelters, graffiti, laundry on clotheslines, all of which tell a story if we're open to seeing it. If someone in Gorebridge has put small plaster lion statues on their roof parapet, I want to see that. Or a weathered and peeling Saltire on their recycling bin in Newtongrange. Or graffiti under a footbridge in Jedburgh which says 'we all bleed the same.' I'll never know these people, but I have a sense of what they each find important and want to convey to other people.  And those are the postcards I wanted to create.
Everybody takes images and selfies, and in my experience, these are usually of themselves standing in front of Edinburgh Castle or York Minster or Tate Modern. They don't convey to me anything about what it's like to live in Edinburgh or York or London.  And someone who takes their own picture is probably just wanting to prove that they were there, not even about their own experience of those places. Something's missing, and it seems to be about communication.
Once when I was hiking in Northern Ireland, I found myself in Ballynahinch (pop. 5703), looking for postcards of the place. I went to four newsagents, the post office, and finally a small stationers shop, but nobody had postcards of Ballynahinch.  Half an hour later, as I was walking to where I'd parked my car, a man came running up to me and asked whether I was the person who'd been looking for postcards of Ballynahinch. He and his wife had recently taken over the stationers shop, and among the boxes in the storeroom, he had found some old black-and-white postcards which he'd be happy to give me if I wanted them. There were 13 different views of the shops and markets and horse-drawn delivery vans in and around town. Thirteen of them.  In the 1930s – 1950s, people from Ballynahinch clearly wanted to share their experience of the place by sending out postcards. And how did he know I was the person who had been desperately seeking post cards? I was the only person on the streets of Ballynahinch whose face he didn't know. So now my experience of Ballynahinch includes this nice man who sought me out in order to give me postcards which had been stored away for the last 50 years or so, and his wife who had been interested enough to tell him about my visit.
Would you like your work to be part of the Postcards from Great Britain archive and future exhibitions? The Call for Entries is open until 31 December 2020 – find out more and enter here!
---
Not a Shutter Hub member yet? Join here  for opportunities to promote your work online and in exhibitions, access selected opportunities, events, seminars and workshops, meet up and share photographic experiences, and become part of our growing community…