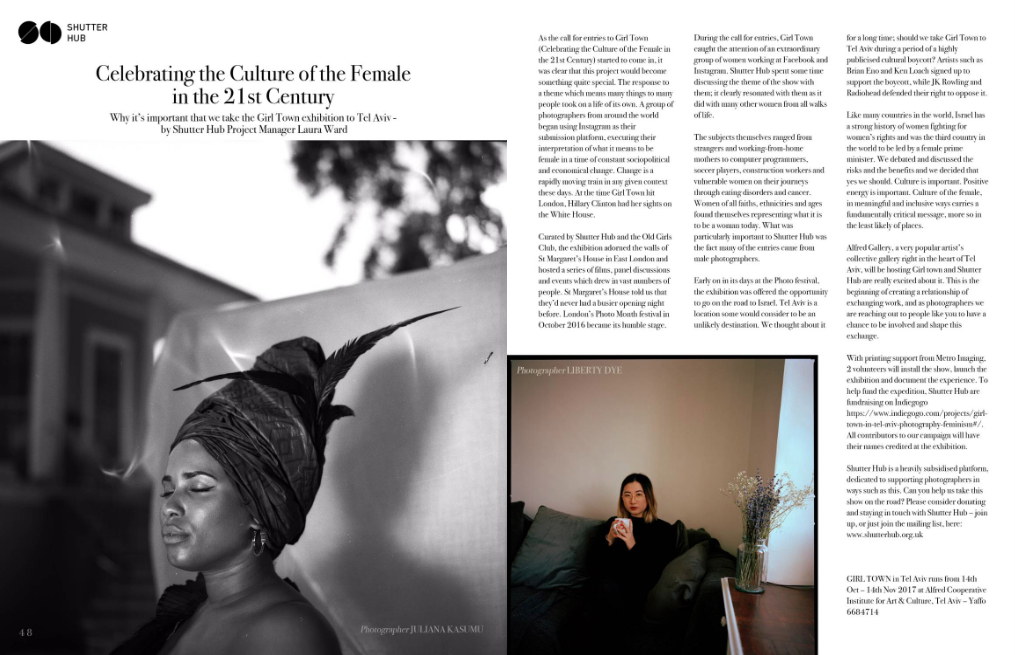 We're delighted that GIRL TOWN has been featured in Amber Magazine!
Amber Magazine is a new project that photographer and recent graduate (and Shutter Hub member!) Amber Schormans is establishing in order to create more diverse, positive and real representations of women.
This innovative magazine aims to challenge the idea of 'perfection' in some current modes of fashion and media, that can cause girls to have low self esteem and confidence. Amber Magazine's purpose is to inspire and bring together women in a new type of fashion magazine. In addition to combatting issues such as body confidence, the magazine aims to open the conversation on topics such as mental health, and explore the positivity in movements such as feminism.
Issue 2 (featuring Shutter Hub Project Manager Laura's brilliant article about GIRL TOWN in Tel Aviv) is out now – visit Amber Magazine's website to order your copy, and read the articles online.
---
Not a Shutter Hub member yet? Join here for opportunities to promote your work online and in exhibitions, access selected opportunities, events, seminars and workshops, meet up and share photographic experiences, and become part of our growing community…