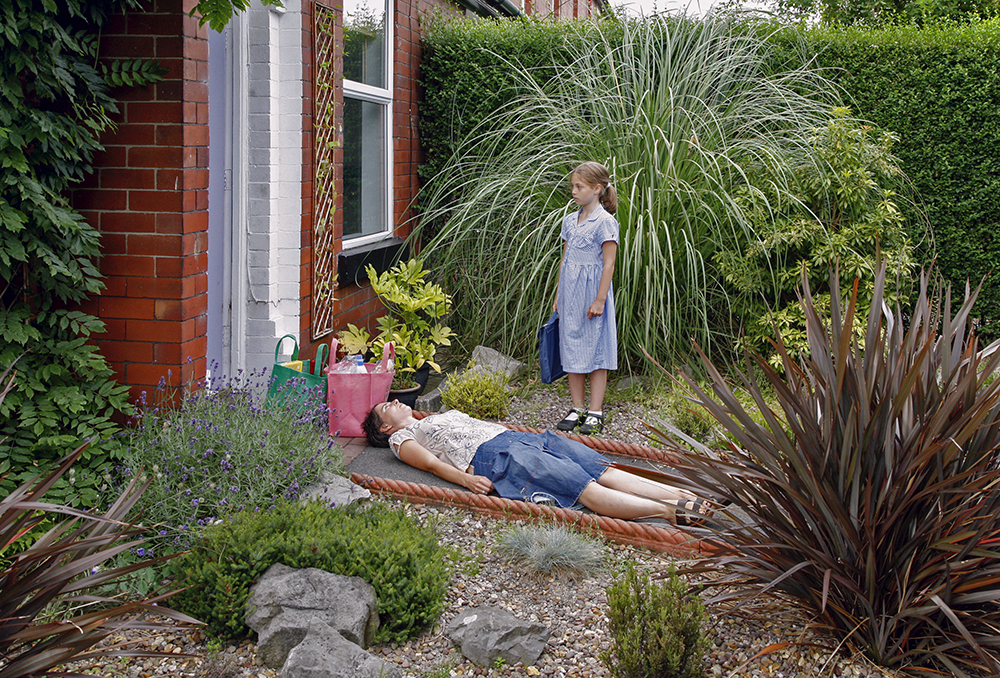 Remember last summer we took our 'Because We Can!' exhibition to Festival Pil'ours in Saint Gilles Croix de Vie, France? Well, here it is in Amber Magazine, with a lovely article from Shutter Hub Project Manager, Jayne Lloyd.
If you didn't catch the exhibition, you can find out more, read all the lovely feedback and see lots of photos of the install, here, and see the full exhibition design and layout, here.
Amber magazine is a bi-annual publication, created by Shutter Hub member, Amber Schormans in order to share innovative, positive and diverse representations of people, specifically women. See Amber's Shutter Hub portfolio here to find out more about her work. and order your own copy of Amber Magazine here.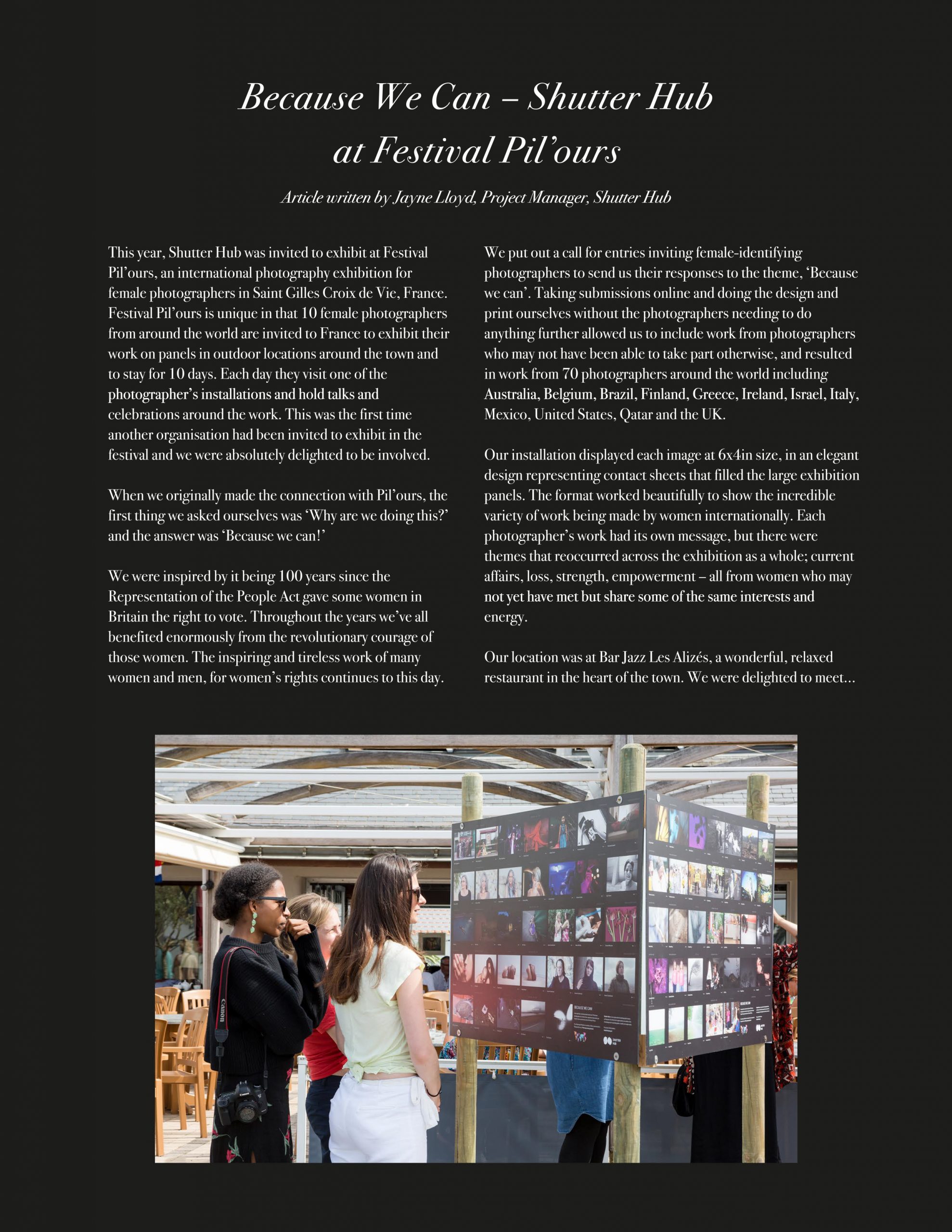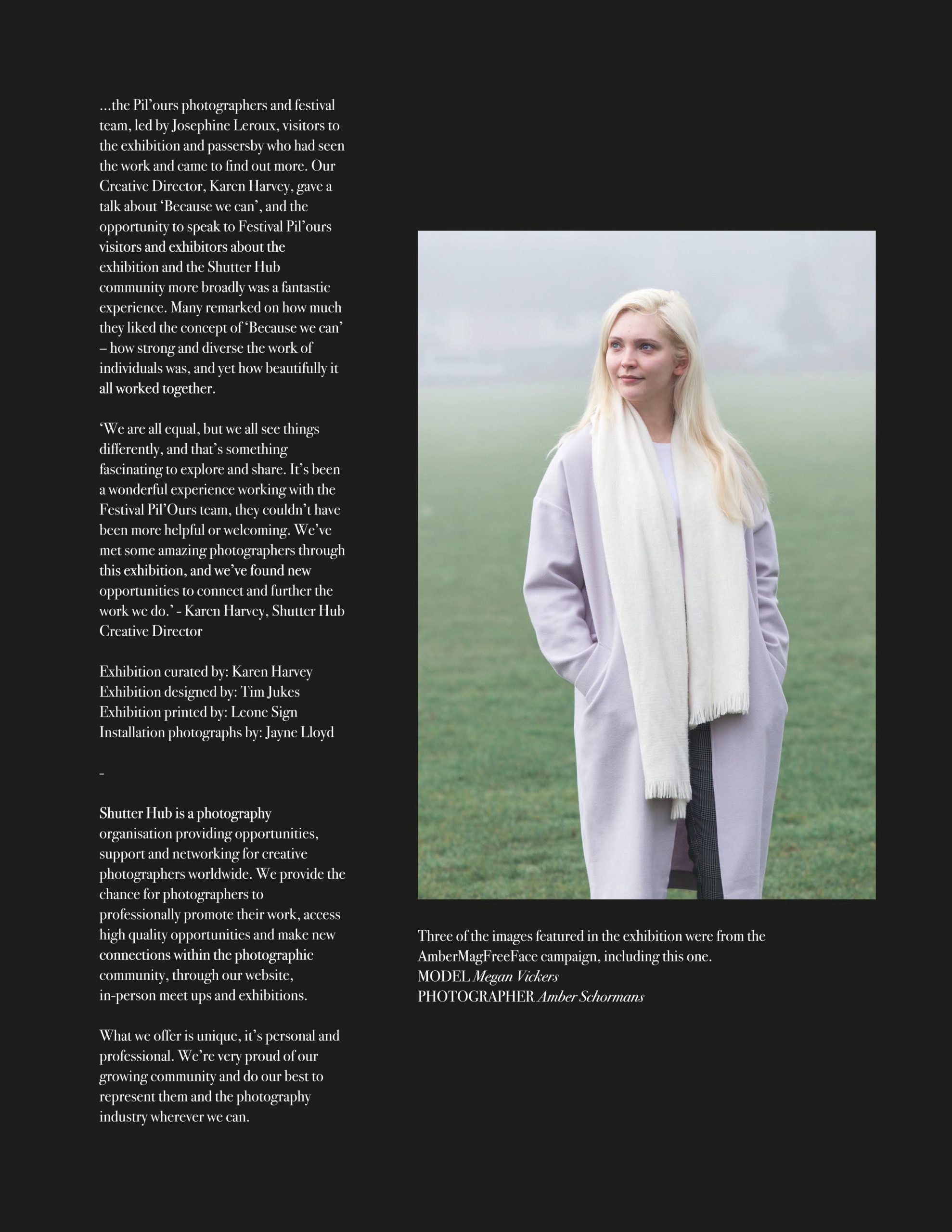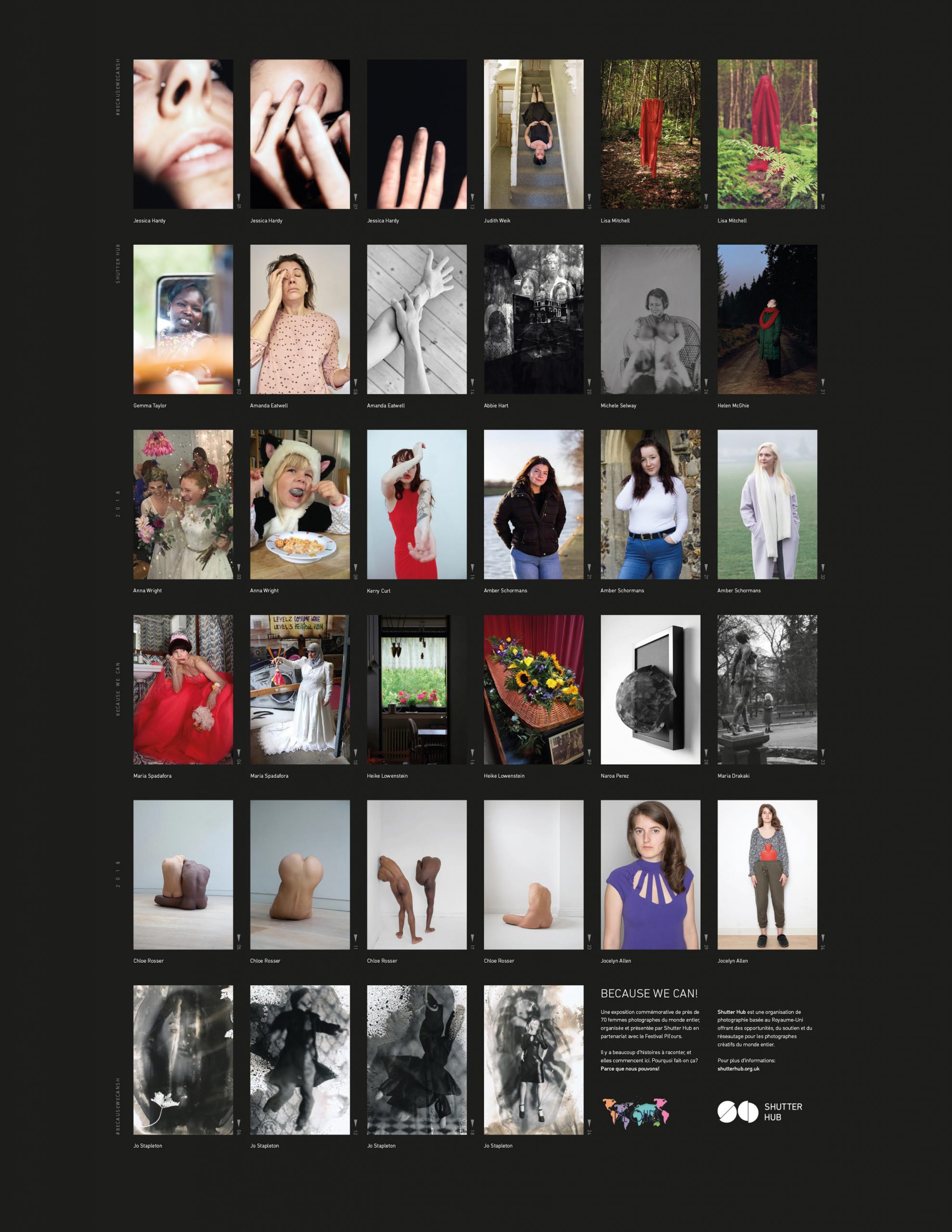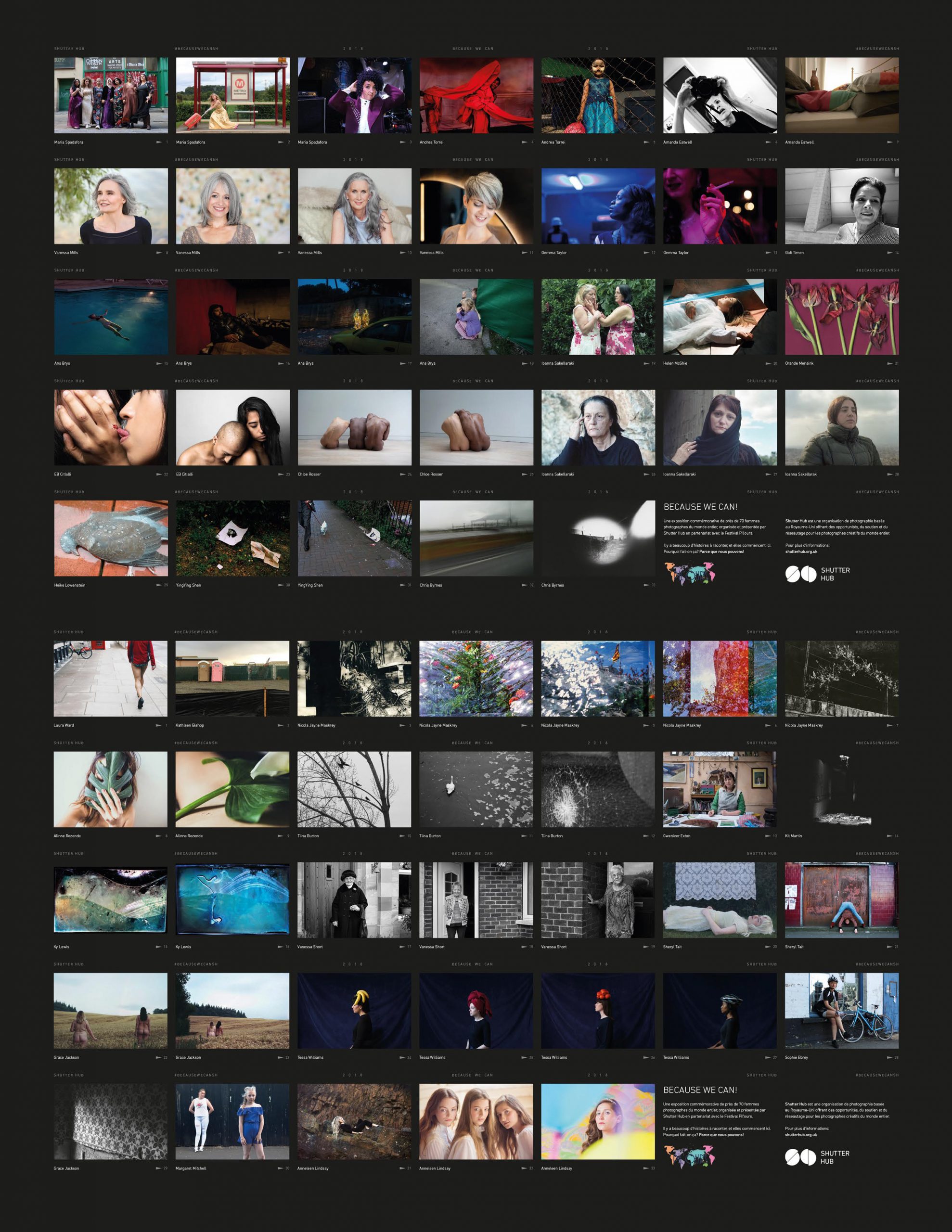 ---
Not a Shutter Hub member yet? Join here for opportunities to promote your work online and in exhibitions, access selected opportunities, events, seminars and workshops, meet up and share photographic experiences, and become part of our growing community…