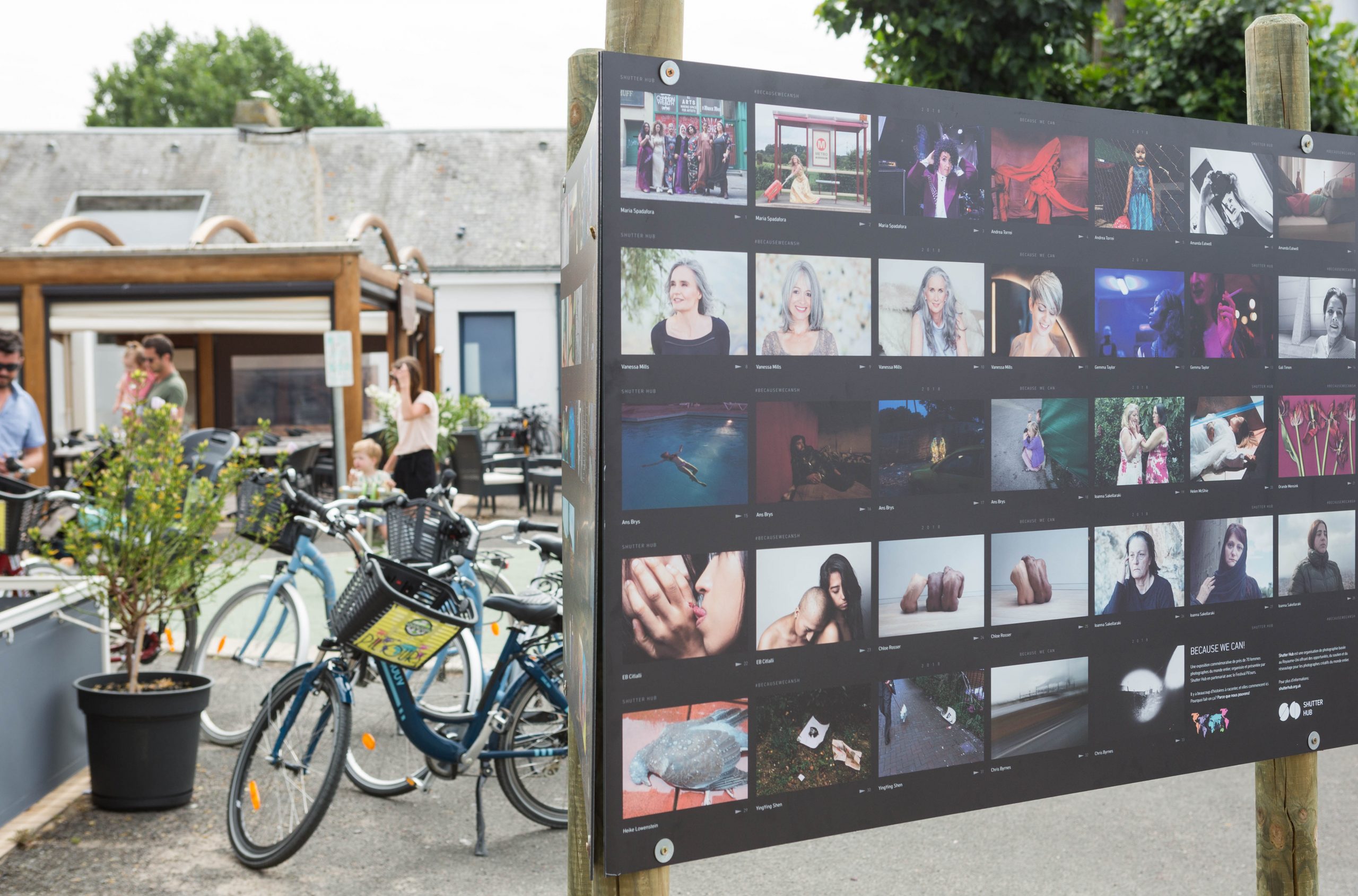 We're back from a wonderful trip to France with the Shutter Hub 'Because We Can' exhibition and we wanted to fill you in, share some photos and some stories, and give you some feedback too.
Festival Pil'Ours is an annual international festival of photography showcasing the work of female-identifying photographers from around the world.
We were pleased to be invited to take a Shutter Hub exhibition to the seaside town of St Gilles Croix de Vie and not only be able to make the connection with such a wonderful festival, but also to be able to engage with really good people.
As a relatively young festival (now only in its third year) Festival Pil'Ours is gaining momentum and reaching an increasingly large audience each year. The exhibitions are spread out across the town and surrounding areas, and can be found by chance, or by following the detailed map and programme which can be picked up for free across the town. In the Tourist Information building more information is available, postcards and leaflets too.
Although the festival is independent, it's partly funded by support from local municipalities and businesses in the region. There's a clear view that the festival not only supports the work of the selected photographers, but that it has a greater value for its viewers, and the community.
Each year Festival Pil'Ours selects and invites 10 female photographers to exhibit and stay with them for 10 days. This year the photographers were: Alexia Webster from South Africa, Hannah Reyes Morales from the Philippines, Emily Garthwaite from England, Maika Elan from Vietnam,  Shiho Fukada from Japan, Yagazie Emezi from Nigeria, Maan Youssouf Ahmed from Djibouti, Nadège Mazars from France, Maysun from Spain and Sanja Knezevic from Serbia.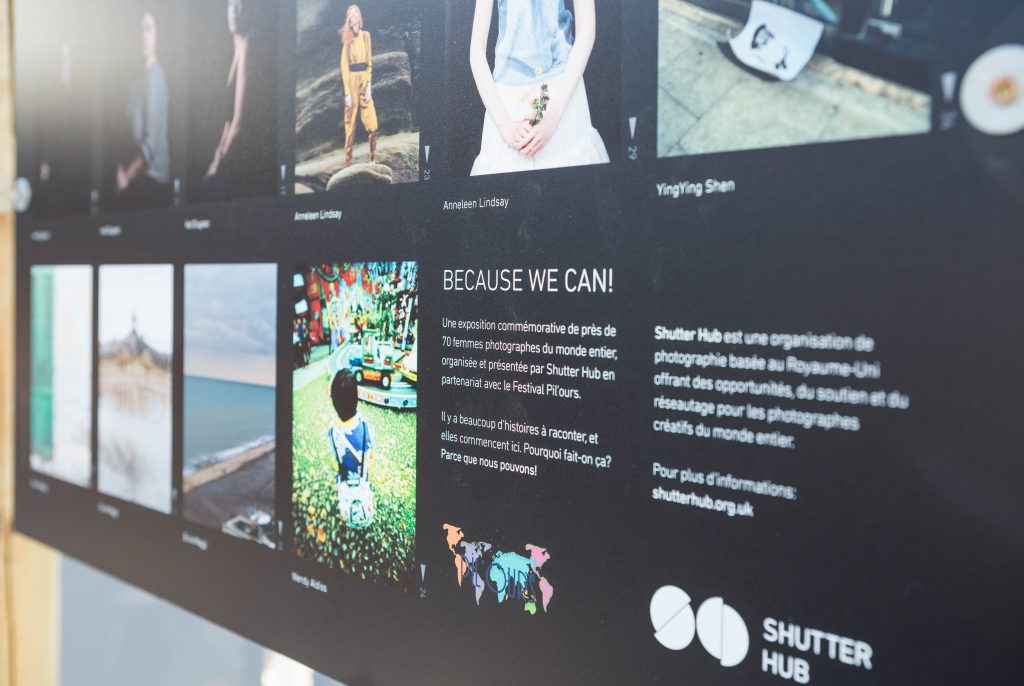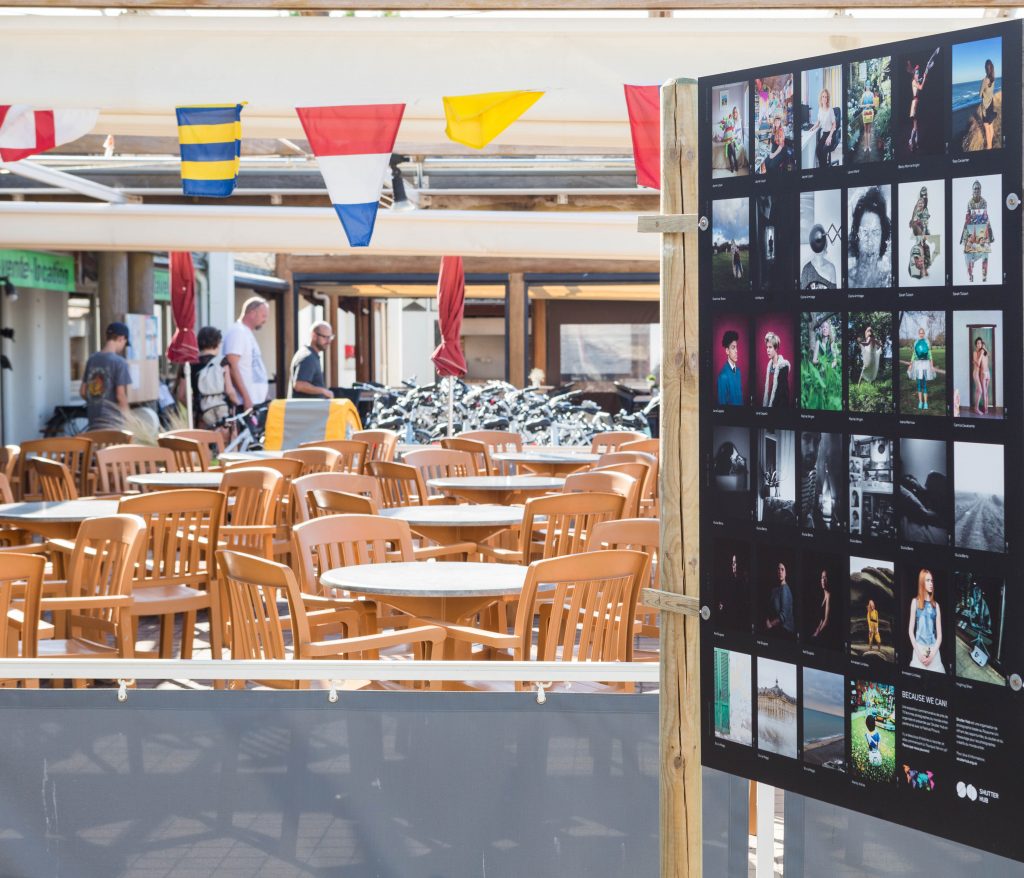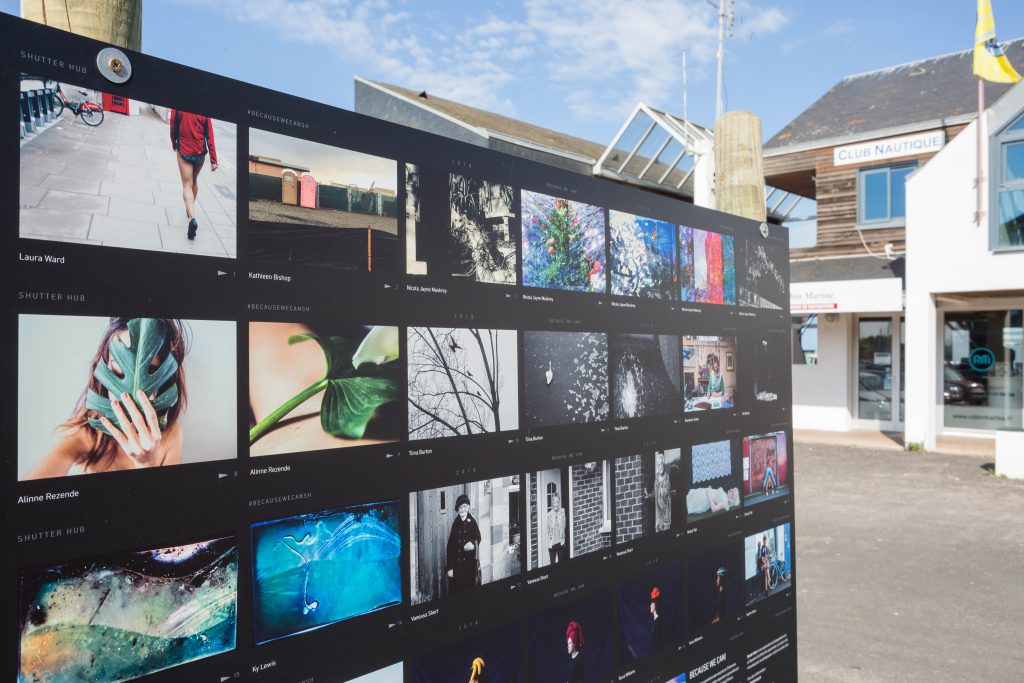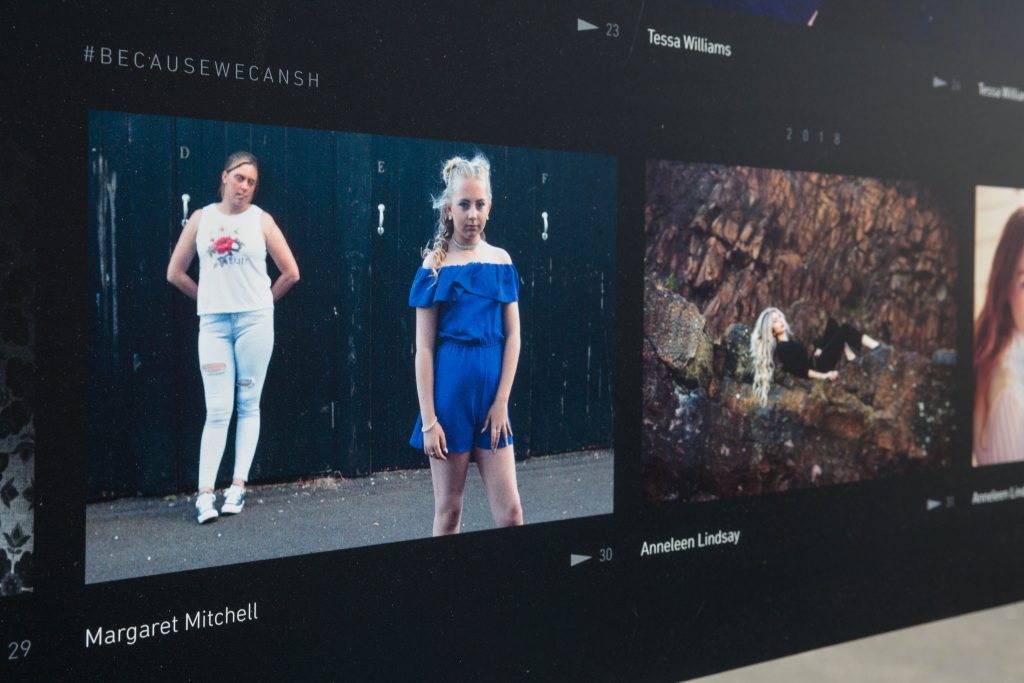 'For the third edition of Pil'Ours we had the pleasure of hosting an exhibition organised by Shutter Hub. We are very satisfied with this partnership because first of all the subject of this project was perfectly in the spirit of Pil'Ours, secondly we are really impressed by the quality of the different photographs and then we were so happy to add something 'new' in our third edition, and it also allows us once again to meet beautiful people. 
Our festival invites and exhibits 10 women photographers from 10 different countries and guess what, the 70 women photographers exhibited by Shutter Hub also come from 10 different countries. Do you believe in coincidences? I believe that Pil'Ours and Shutter Hub were meant to meet one day. We would like to thank every photographer who joined this project for their beautiful works. We already have really good feedback about this exhibition and the main thing we heard was that people were happy to see so many different images each with a different style, sensitivity and vision.
We try our best to make this festival different from the others. Our main goal is to put Women photographers in foreground, which is unfortunately not common… We believe in a human centred approach of photography we care about the women behind the camera this is why we want to create a family with our photographers through moments of sharing and the photography is just a pretext to this.
I've heard Emily before leaving saying that it was the best experience of her life. After all we've organised we can't have any better reward than this and it gives us the necessary motivation to continue this festival… for these memories, this sharing, these meetings…
We definitely want to repeat this experience with Shutter Hub again!'
Josephine Leroux, Festival Pil'Ours Co-director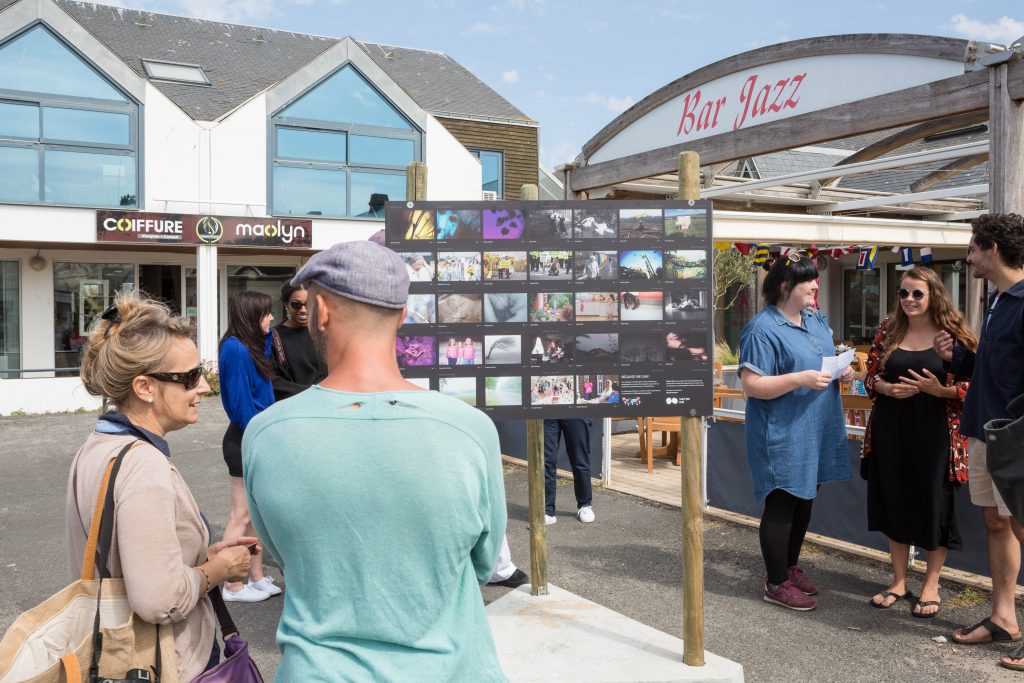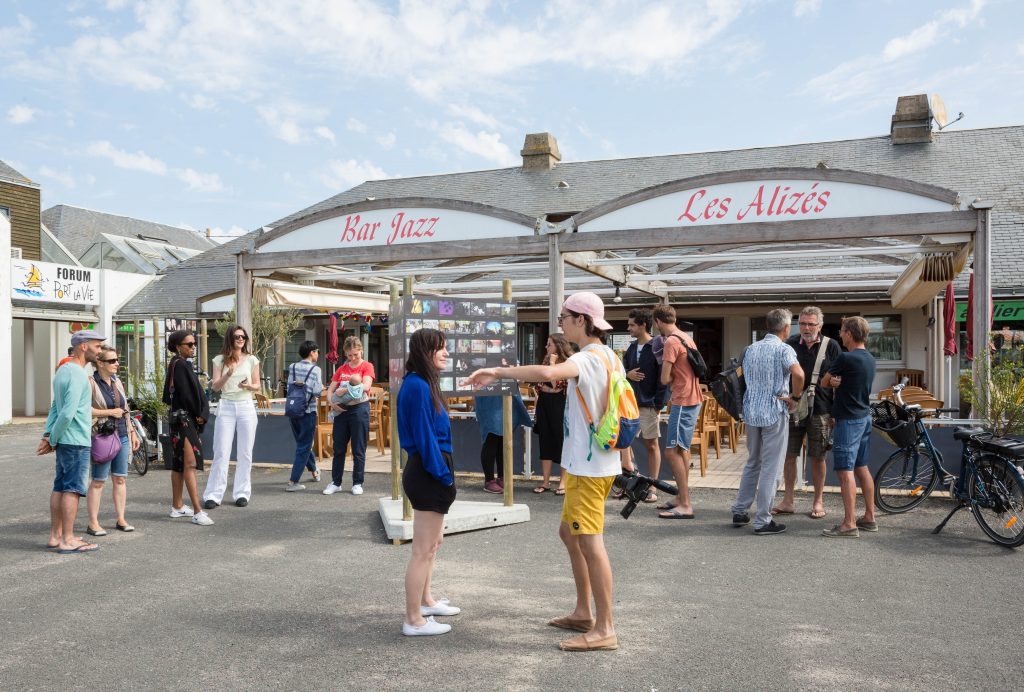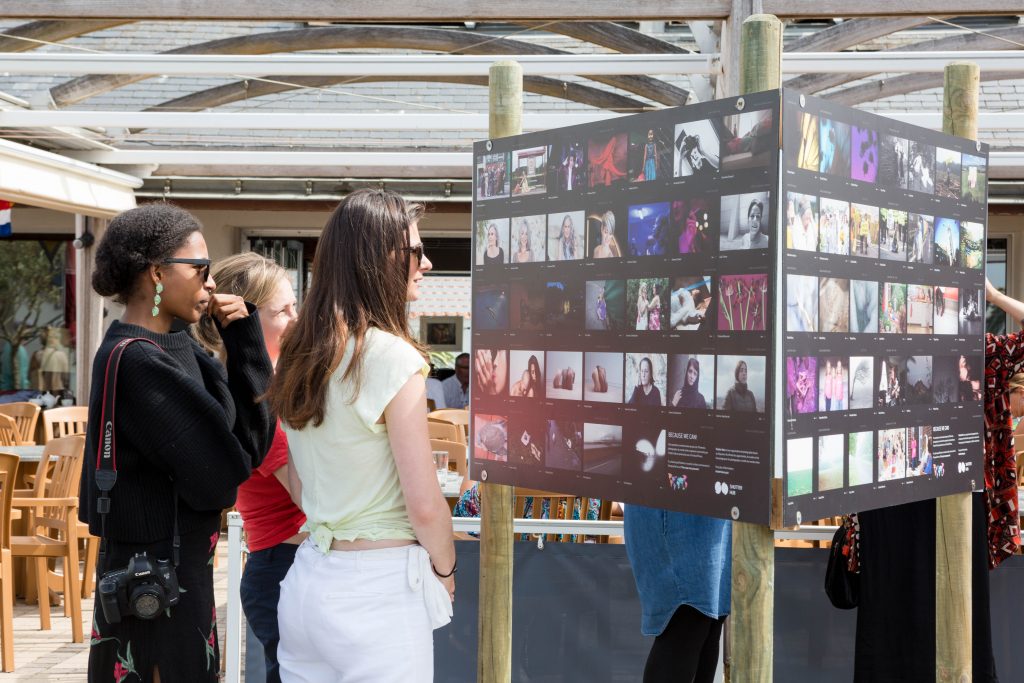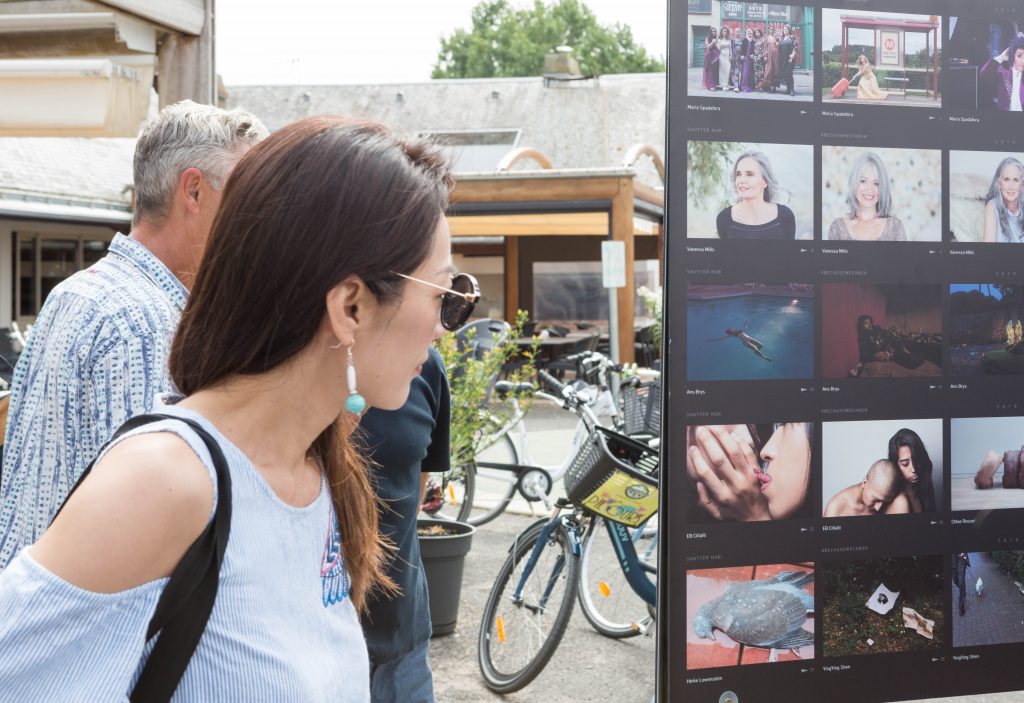 When we originally made the connection with Pil'Ours, the first thing we asked ourselves was 'Why are we doing this?' And the answer, 'Because we can!'
We were inspired by it being 100 years since the Representation of the People Act gave some women in Britain the right to vote. Throughout the years we've all benefited enormously from the revolutionary courage of those women. The inspiring and tireless work of many women and men, for women's rights continues to this day.
As an organisation it is important for us that we support and promote photographers, and photography, in as many ways as possible. We want to connect, empower, and engage people. Our members come from all parts of the photographic industry, and all parts of the world. The main thing they have in common is their creative ability, and their desire to keep sharing, learning and progressing.
'Festival Pil'Ours is a wonderful celebration and showcase of the talent and skill of female photographers around the world and I am incredibly proud to have had the opportunity for Shutter Hub photographers to be part of it through our exhibition 'Because We Can!' 
Our installation showed the incredible variety of work being made by women internationally and it was fantastic to speak to Festival Pil'ours visitors and exhibitors about it and the Shutter Hub community more broadly. Many remarked on how much they liked the concept of 'Because We Can!' – how strong and diverse the work of individuals was, and yet how beautifully it all worked together.'

Jayne Lloyd, Shutter Hub Project Manager.
We're in a wonderful position to be able to share the work of some amazing photographers at Festival Pil'Ours, and having been able to share the call for entries, and receive the images, online, and then design and print the exhibition without any further need for input, we've been able to include work from photographers who might not have been able to take part otherwise.
Because We Can showcases the work of almost 70 female identifying photographers from around the world including Australia, Belgium, Brazil, Finland, Greece, Ireland, Israel, Italy, Mexico, United States, Qatar, and the UK.
There are themes that reoccur in the work; current affairs, loss, strength, empowerment – all from women who may not have yet met, but share some of the same interests and energy.

'We are all equal, but we all see things differently, and that's something fascinating to explore and share. It's been a wonderful experience working with the Festival Pil'Ours team, they couldn't have been more helpful or welcoming. We've met some amazing photographers through this exhibition, and we've found new opportunities to connect and further the work we do.'
Karen Harvey, Shutter Hub Creative Director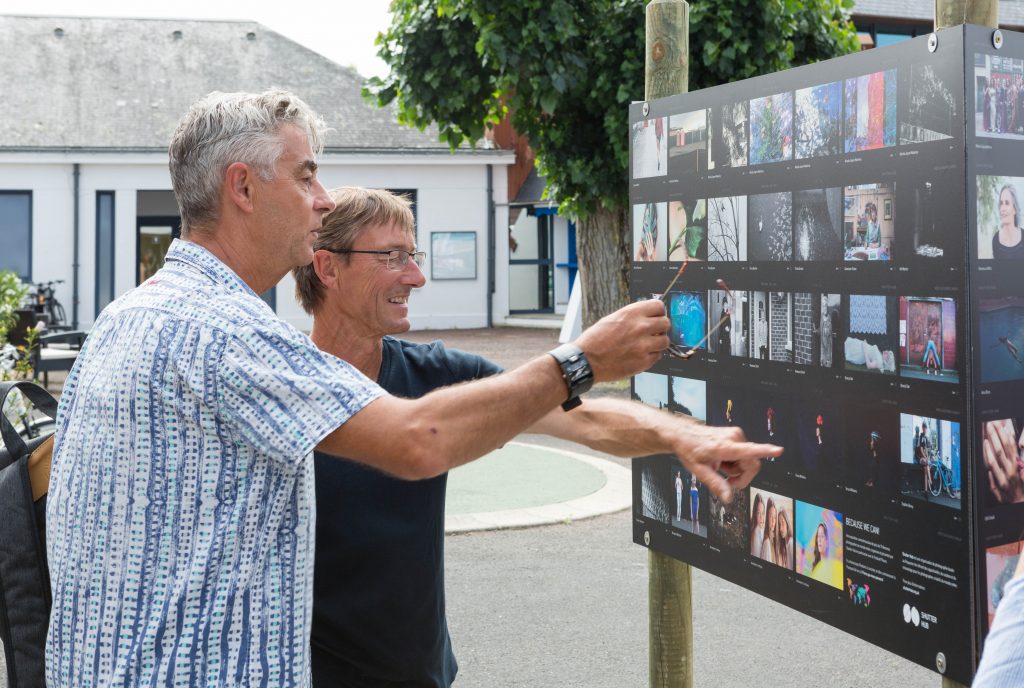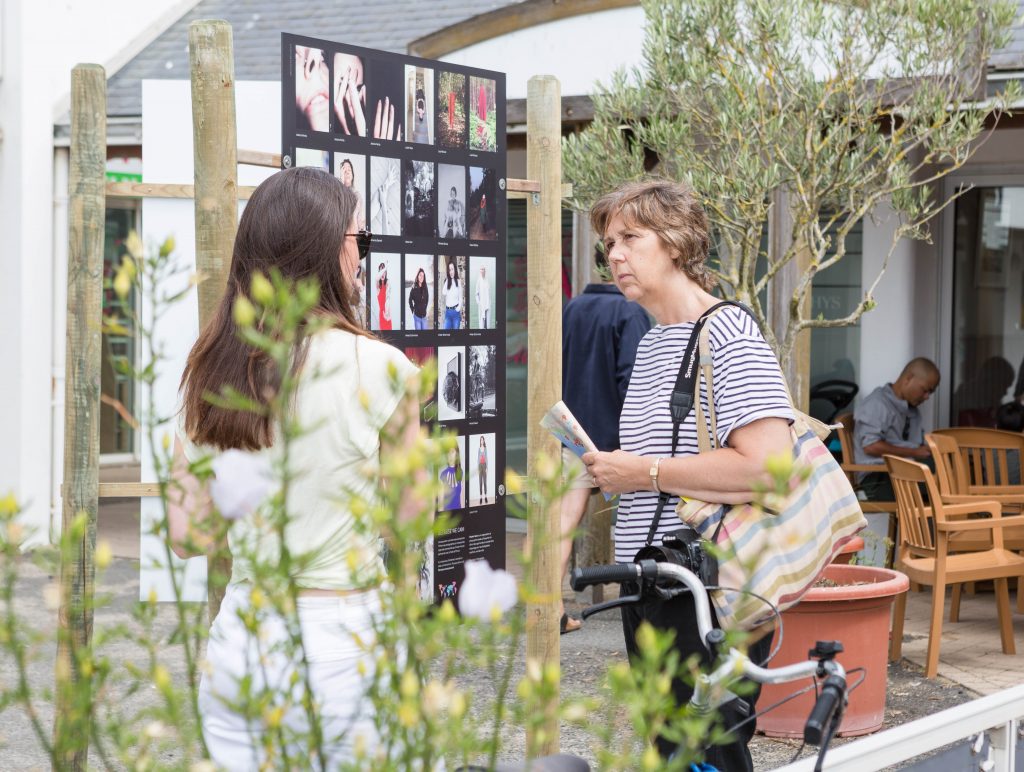 The photographers exhibiting work on the theme 'Because We Can' at Festival Pil'Ours, Festival international de la photographie pour les femmes photographes professionnels, in Saint Gilles Croix de Vie, France this summer, are:
Kathleen Bishop, Becky Morris Knight, Tess Carpenter, Nicola Jayne Maskrey, Alinne Rezende, Tiina Burton, Gweniver Exton, Kit Martin, Margaret Mitchell, Laura Ward, Claire Armitage, Sarah Tulloch, Rachel Wright, Kerry Curl, Ioana Marinca, Giulia Berto, Kat Dlugosz, Anneleen Lindsay, Ky Lewis, Vanessa Short, Sheryl Tait, Grace Jackson, Tess Williams, Silvia Maggi, Becky Probert, Camila Cavalcante, Sophie Ebrey, Olga Stefatou, Clare Park, Sara Hannant, Marianne Van Loo, Coralie Datta, Nicola Parry, Jessica Hardy, Wendy Aldiss, Judith Weik, Lisa Mitchell, Gemma Taylor, Susannah Ireland, Samantha Conlon, Orande Mensink, Helen McGhie, Pippa Healy, Ioanna Sakellaraki, Amber Schormans, Maria Spadafora, Heike Lowenstein, Naroa Perez, Maria Drakaki, Lara Cappelli, Jo Stapleton, Andrea Torrei, Gali Timen, Vanessa Mills, YingYing Shen, Ans Brys, Citlalli Eb, Chloe Rosser, Chris Byrnes, Melanie King, Jocelyn Allen, Karen Harvey, Amanda Jobson, Amanda Eatwell, Abbie Hart, Anna Wright, Michele Selway and Lucy Jarvis.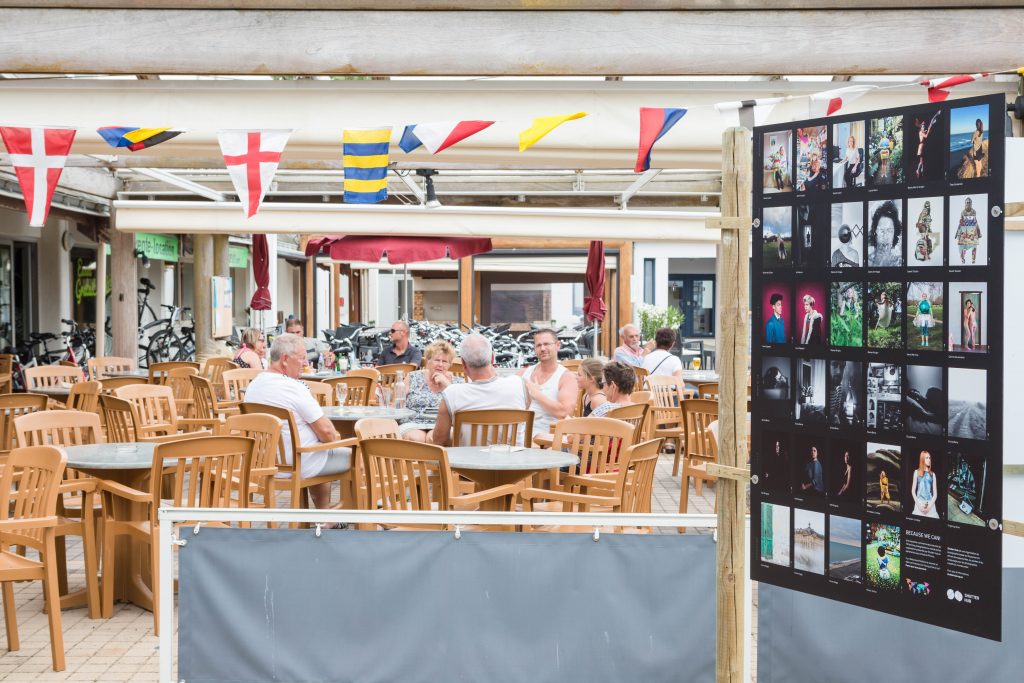 'It is with great excitement that I can say I am exhibiting my pictures at the Because We Can! exhibition. This is another excellent opportunity from Shutter Hub for all female-identifying photographers to get their work noticed and their voices heard. 
The talent of all the other exhibitors humbles me. Their projects and styles inspire me to go on and do better with my photography.'
Silvia Maggi, Photographer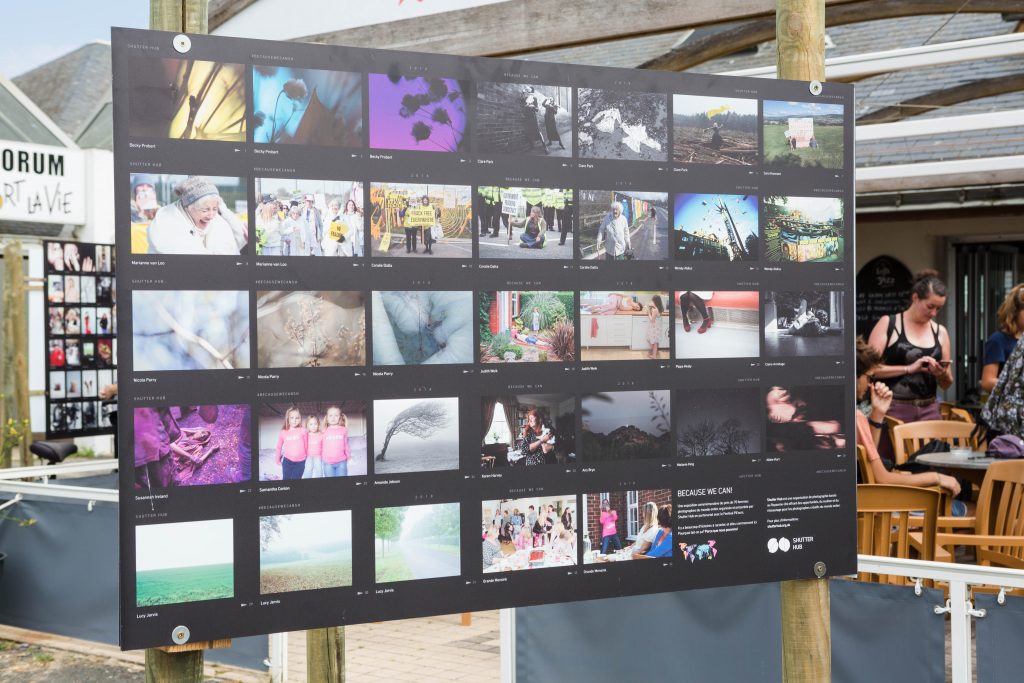 'I was delighted to show some of my photographs documenting the anti-fracking movement at Preston North Road as part of Shutter Hub's 'because we can' at the Festival Pil'Ours. I was attracted to the theme, as each week women take a walk to the gates at Preston North Road where the fracking rig is located and they stand together in a period of silent protest. The theme 'because we can' reminds me of the fact that women were given the vote as a result of one women in particular, Emmeline Pankhurst and the suffragette movement. My photographs are a testimony to democracy and that women are free, in our country to protest, 'They Can'. I have previously shown work in India and Italy so thanks for including my work in France Shutter Hub and thanks of the opportunity to be part of this event.'
Marianne van Loo, Photographer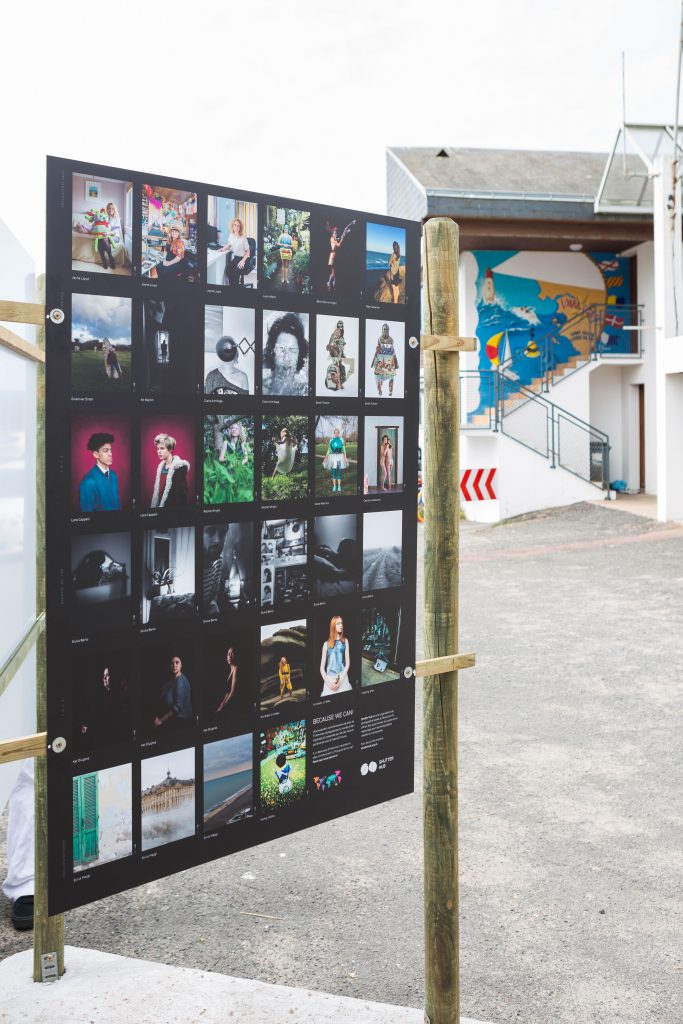 'I was initially attracted by the open call as I'd never had pictures on show outside the UK. But the theme was a perfect match for Charlotte's portrait: she ran her 9th marathon in London in April, dressed as a coconut chocolate Lindor ball in memory of two very close people she had lost in the previous year. She ran because she could and raised a lot of money for two charities in the process.'
Ioana Marinca, Photographer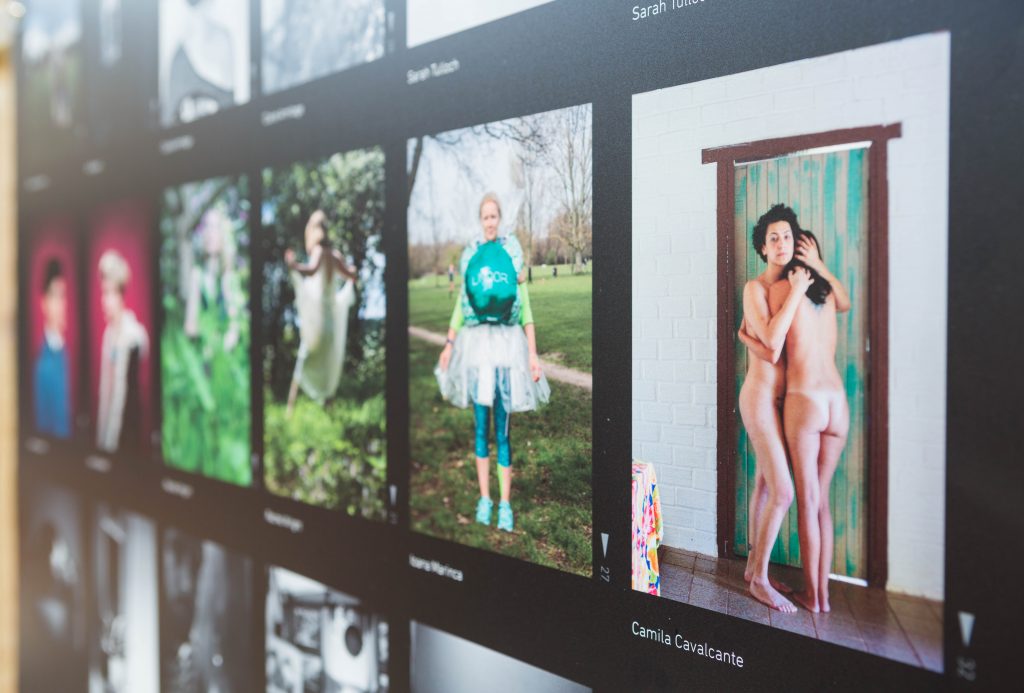 'For me, it is a great honour to take part in this exhibition. Showing my work in different countries opens up more possibilities to debate the issues that I am passionate about and Shutter Hub have supported me to believe in my work even when others don't. Thank you!'
Camila Cavalcante, Photographer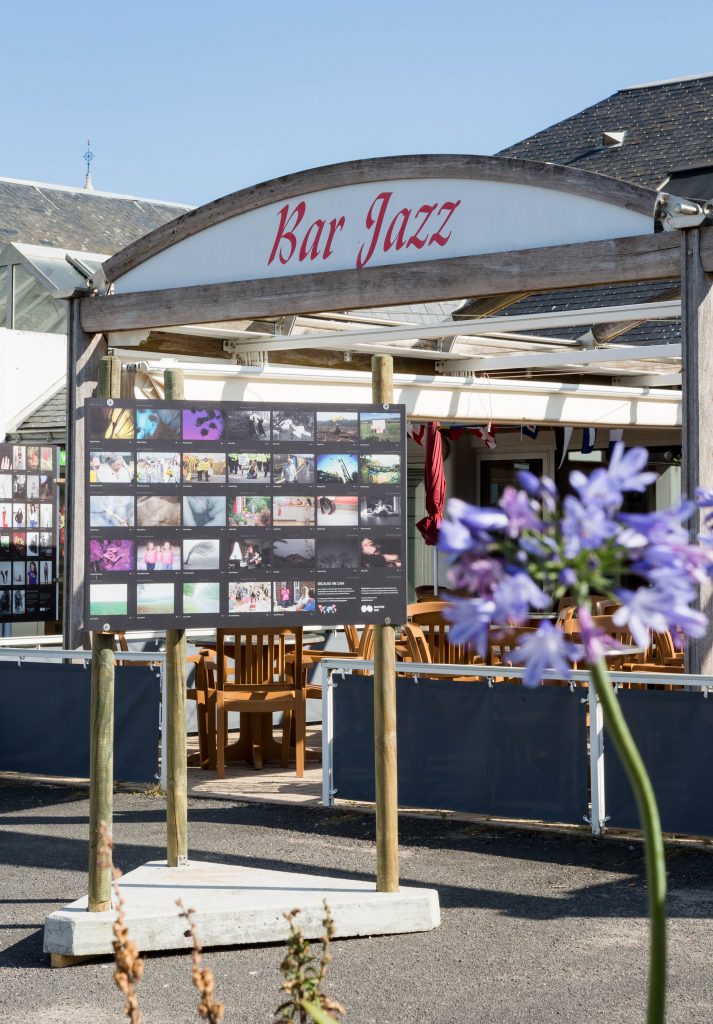 'The 'Because We Can' theme resonated with me because I feel so greatly empowered by my photographic work. Developing as a photographer has allowed me to explore my passions and in this series particularly, my female sense of self and place. To be able to bring my work to a wider audience at the Festival Pil'Ours has been inspiring and drives me to further show what I 'can' do.'
Nicola Parry, Photographer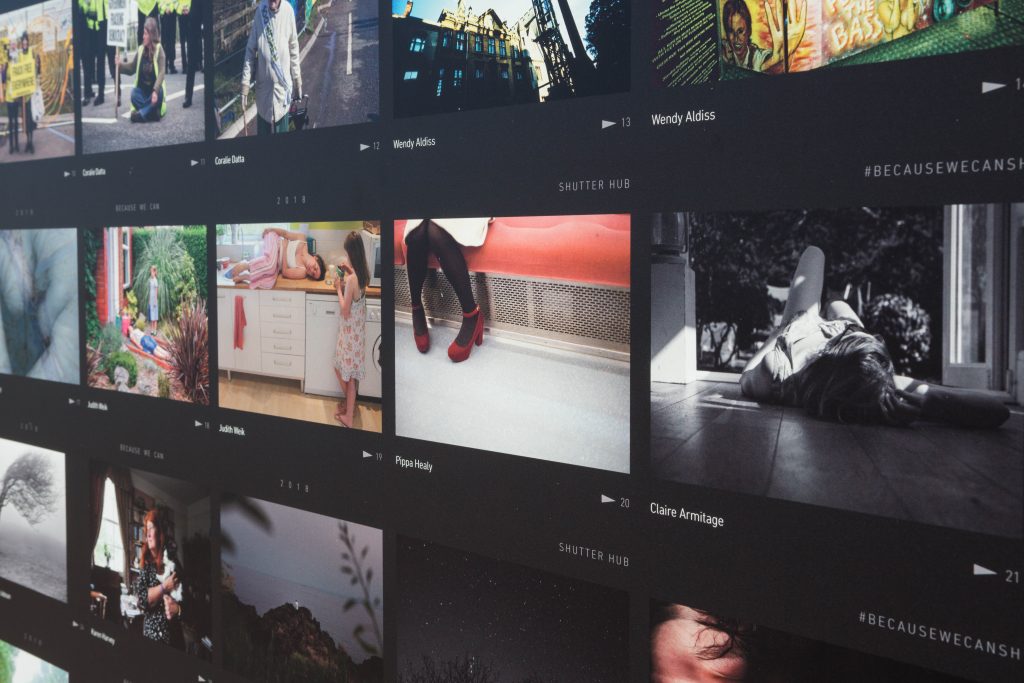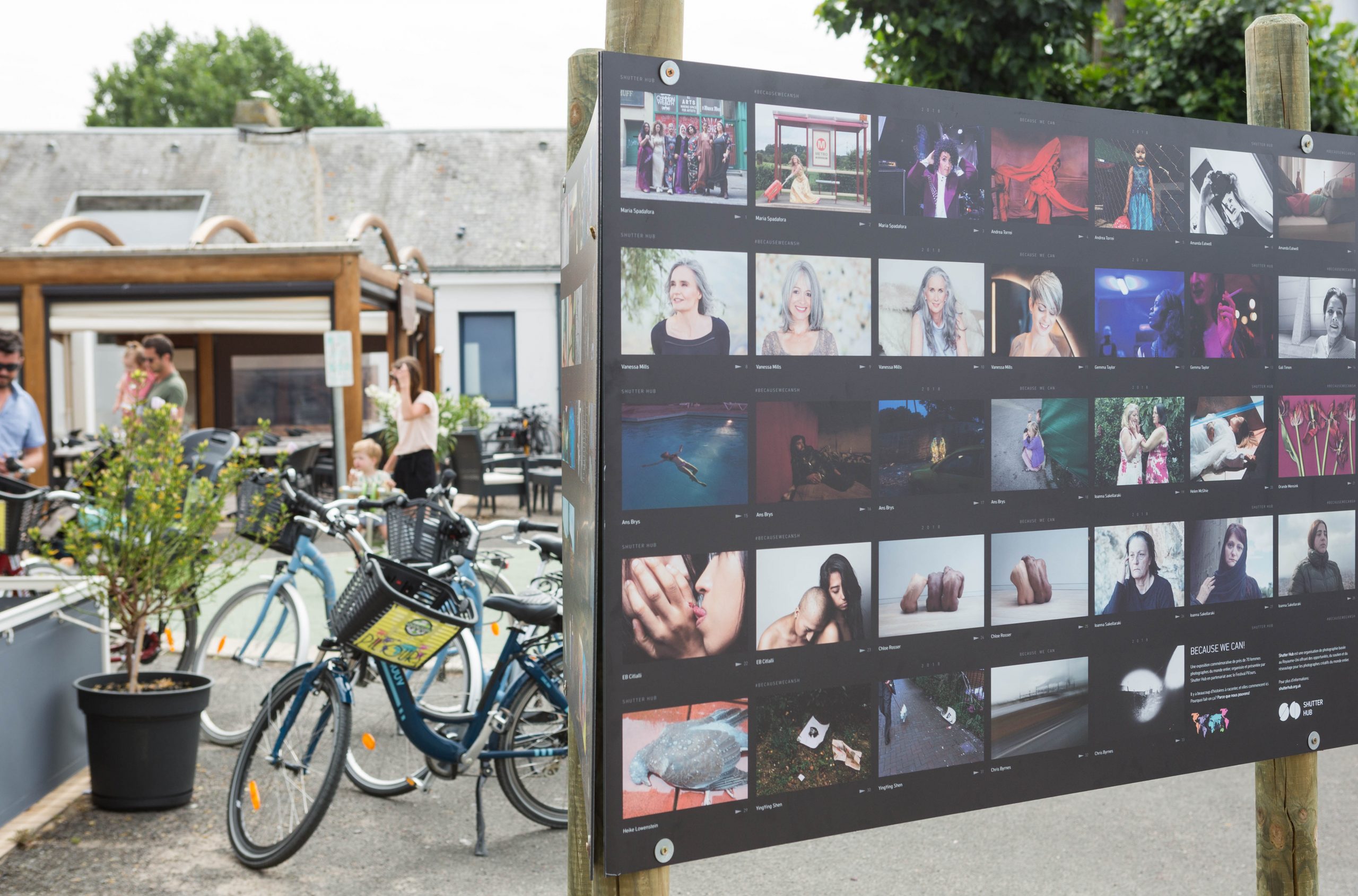 'Finding Shutter Hub has meant my work has been seen in France for the first time. As an older female working in photography I sometimes feel "invisible in plain sight" and the significant role of social media required in one's own marketing, means another layer of work that an artist has to undertake. The connections you offer photographers (particularly female) allows more time to actually make more photographs. I don't believe we have anything as "open to all" as Shutter Hub in Australia. Thank you for taking my work to a larger audience.'
Chris Byrnes, Photographer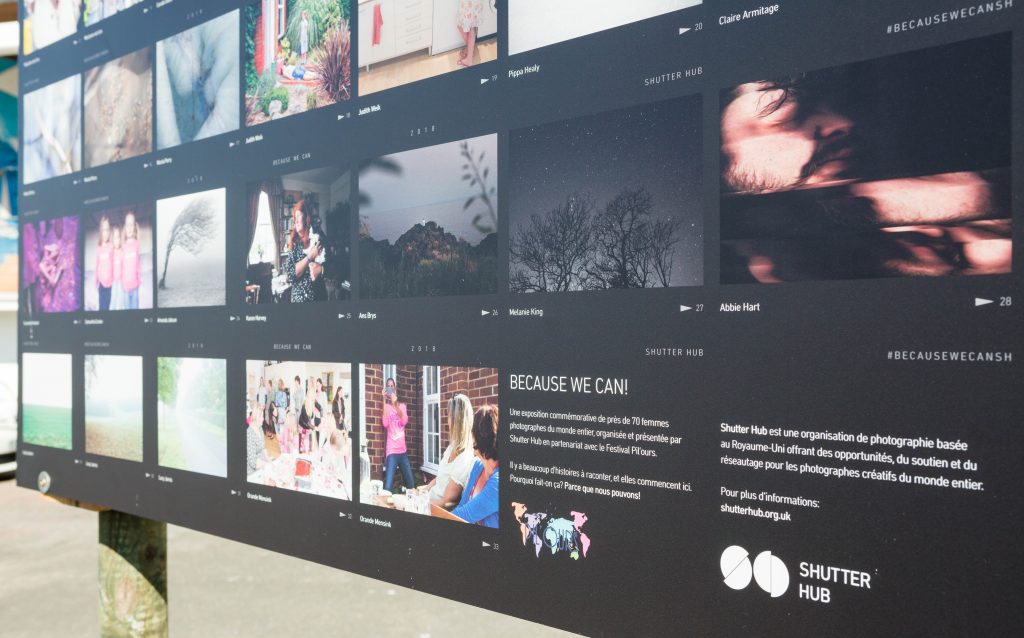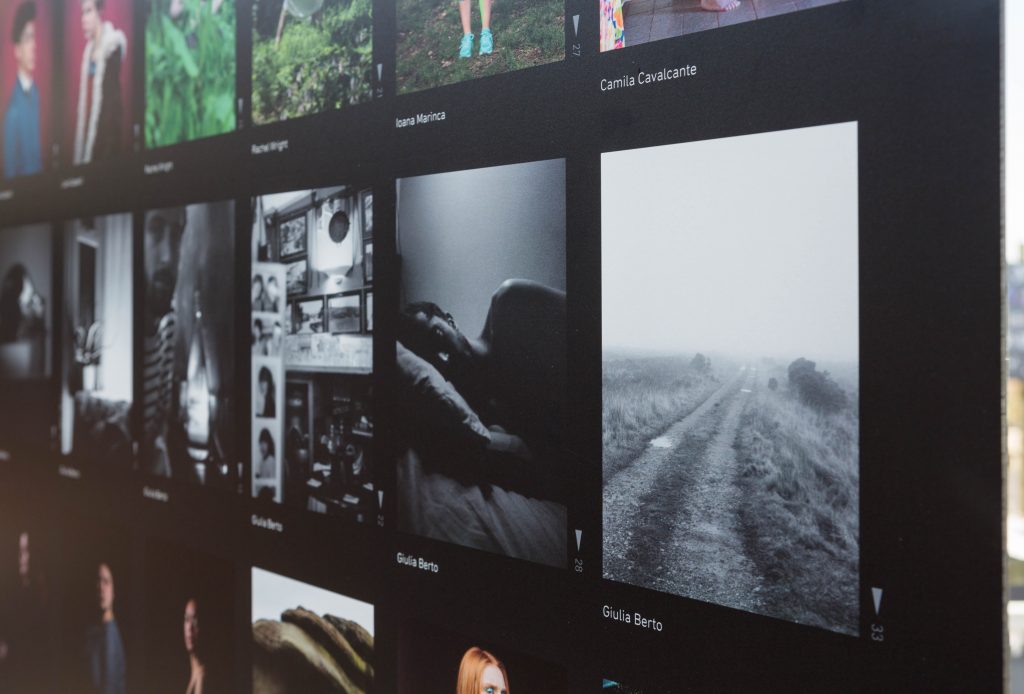 'When I heard about Because We Can curated by Shutter Hub I thought it was a beautiful way of celebrating women's rights and especially women in photography today. Women still struggle for space in the photography industry and I loved the idea of being part of a group exhibition dedicated exclusively to showcasing women's talent in the field.'
Giulia Berto, Photographer
Because We Can
Festival Pil'Ours
Saint Gilles Croix de Vie
France
The festival exhibitions run from 8th July – 31st August 2018.
Exhibition curated by: Karen Harvey
Exhibition designed by: Tim Jukes
Exhibition printed by: Leone Sign
All images © Jayne Lloyd