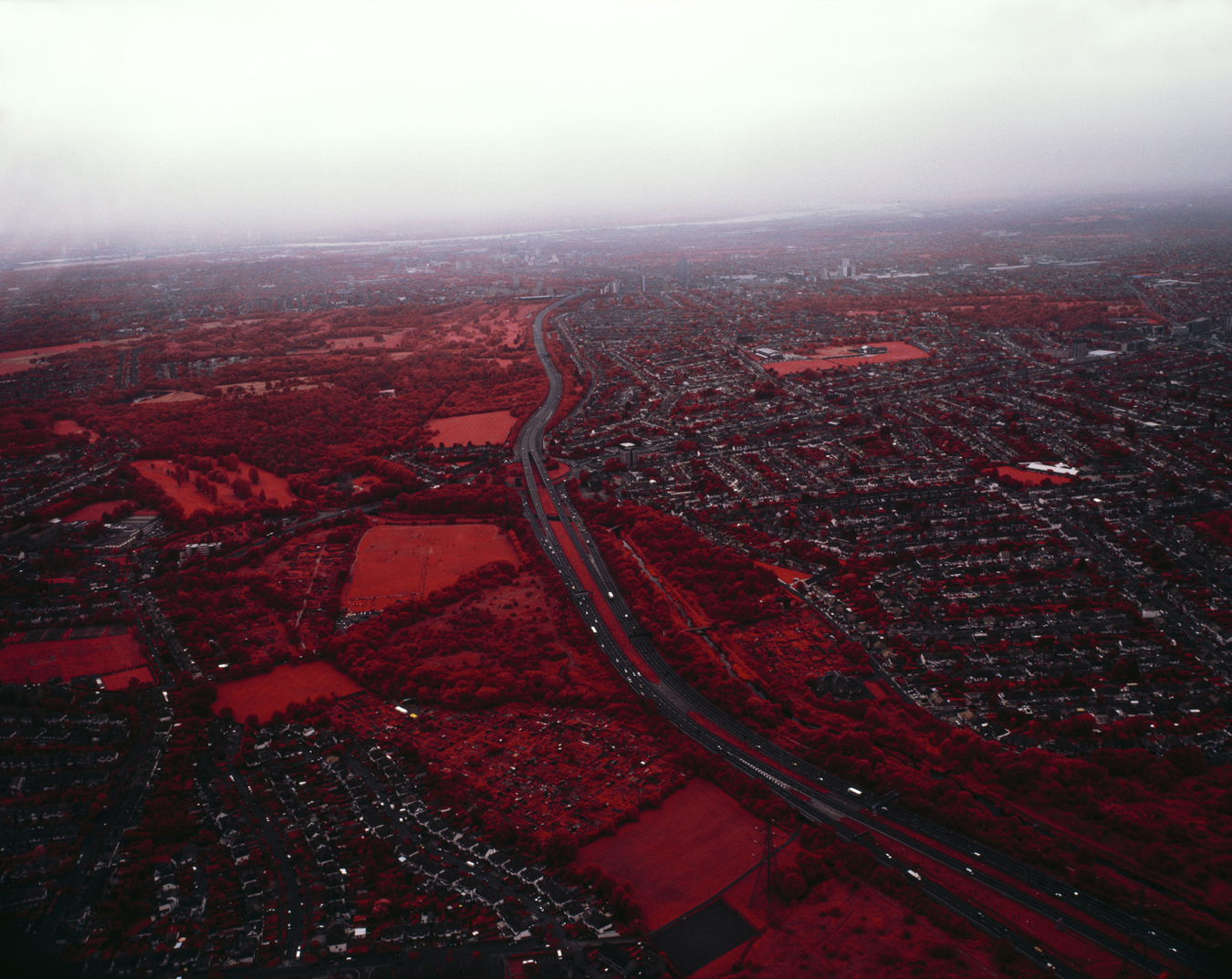 THE UNSEEN: AN ATLAS OF INFRARED PLATES
EDWARD THOMPSON
Published by Schilt Publishing.
Designed by Teun van der Heijden.
Inspired by the scientific uses of infrared film throughout history, The Unseen – An Atlas of Infrared Plates pushes the purposes and properties of the rarest photographic film on the planet to its scientific and conceptual limits. British documentary photographer, Edward Thompson, set out to explore the boundaries of perception, whether they were things outside our visual spectrum or events that went unnoticed or unreported.
From researching the original Kodak advertisements, expert interviews and scientific journals, Thompson has gathered an extensive archive and used some of the last 46 dead-stock rolls ofKodak Aerochrome Infrared film in existence to reveal the unseen.
The project comprises ten chapters: In The Red Forest (2012), infrared film is used to document the condition of the most radioactive forest in the world and in turn re-imagines the Ukraine in deep Soviet burgundy, something that has become eerily prophetic since 2012. In The Vein (2014), forgotten medical photography techniques are used to reveal the superficial veins beneath the skin. In After the Flood, After the Red River Valley (2012), one of the original purposes of the film, the documentation of crops post-flood via aerial photography, is ignored in favour of making portraits of families who have been affected on the ground. In The City (2014), infrared film is used to document one of the world's most polluted cities, London. In The War (2015), the film is used to photograph military paintings, simultaneously manipulating the film's historical military application of uncovering camouflage and also revealing hidden charcoal under-drawing. In The Village (2012), the film was used to attempt to document supernatural beings in the most haunted village in the U.K. There are no ghosts to be found. The photographs instead depict a 'sci-fi disruption of the green and pleasant lands of the garden of England' akin to H.G. Wells' War of the Worlds. Bees and beekeepers are documented in The Apiary (2015), Gross specimen photography in The Gross Specimen (2015) and Astrophotography in The Past (2015). The final chapter is yet to be revealed.
VIDEO ON KICKSTARTER:
https://www.kickstarter.com/projects/1092524383/the-unseen-an-atlas-of-infrared-plates
To see a more extensive collection of Edward Thompson's work please view his website here.
Do you have photography news to share? Let us know at submissions@shutterhub.org.uk.