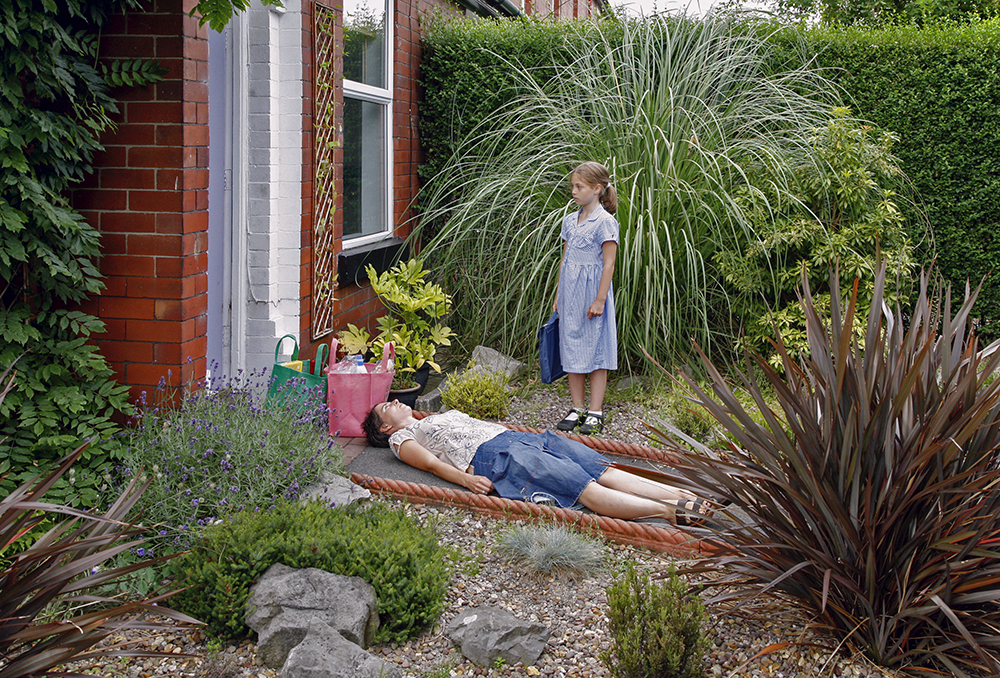 The Shutter Hub exhibition Because We Can will open on 8th July at Festival Pil'ours, Saint Gilles Croix de Vie, France.
We will be exhibiting work from photographers around the world, including Australia, Belgium, Brazil, Finland, Greece, Ireland, Israel, Italy, Mexico, United States, Qatar, and the UK.

The photographers exhibiting work on the theme 'Because We Can' at Festival Pil'ours, Festival international de la photographie pour les femmes photographes professionnels, in Saint Gilles Croix de Vie, France this summer, are:
Kathleen Bishop, Becky Morris Knight, Tess Carpenter, Nicola Jayne Maskrey, Alinne Rezende, Tiina Burton, Gweniver Exton, Kit Martin, Lisa Mitchell, Laura Ward, Claire Armitage, Sarah Tulloch, Rachel Wright, Kerry Curl, Ioana Marinca, Giulia Berto, Kat Dlugosz, Anneleen Lindsay, Ky Lewis, Vanessa Short, Sheryl Tait, Jayne Lloyd, Grace Jackson, Tessa Williams, Silvia Maggi, Becky Probert, Camila Cavalcante, Sophie Ebrey, Clare Park, Sara Hannant, Marianne Van Loo, Coralie Datta, Nicola Parry, Jessica Hardy, Wendy Aldiss, Judith Weik, Lisa Mitchell, Gemma Taylor, Susannah Ireland, Samantha Conlon, Orande Mensink, Helen McGhie, Pippa Healy, Ioanna Sakellaraki, Amber Schormans, Maria Spadafora, Heike Lowenstein, Naroa Perez, Maria Drakaki, Lara Cappelli, Jo Stapleton, Andrea Torrei, Gali Timen, Vanessa Mills, YingYing Shen, Ans Brys, Citlalli Eb, Chloe Rosser, Chris Byrnes, Melanie King, Jocelyn Allen, Karen Harvey, Amanda Jobson, Amanda Eatwell, Abbie Hart, Anna Wright, Michele Selway and Lucy Jarvis.

Festival Pil'ours is an annual international festival of photography showcasing the work of female-identifying photographers from around the world. This year, a first for the festival (and for us!) Shutter Hub have been invited to bring a group exhibition of female-identifying photographers' work to the festival.
The festival exhibitions will run from 8th July – 31st August 2018.
The outdoor exhibition sites are spread throughout the Pays de St Gilles Croix de Vie and attract thousands of visitors day and night throughout the festival. Organised tours, conferences with photographers and of course, the private view, make the exhibition accessible to all.
On 18th July 2018 there will be an introductory talk and presentation by Shutter Hub's Creative Director Karen Harvey, and Project Manager Jayne Lloyd, as well as a tour of the exhibition – more details will be announced soon.
Why are we doing this? Because we can!
100 years ago the Representation of the People Act gave some women in Britain the right to vote. Throughout the years we've all benefited enormously from the revolutionary courage of those women.The inspiring and tireless work of many women and men, for women's rights continues to this day.
At Shutter Hub we welcome the opportunity to reflect on this and to take pause to celebrate contemporary work by female photographers today.
Because We Can
Festival Pil'ours
Saint Gilles Croix de Vie
France
8th July – 31st August 2018
Introductory talk and exhibition tour: 18th July
Exhibition curated by: Karen Harvey
Exhibition designed by: Tim Jukes
Exhibition printed by: Leone Sign