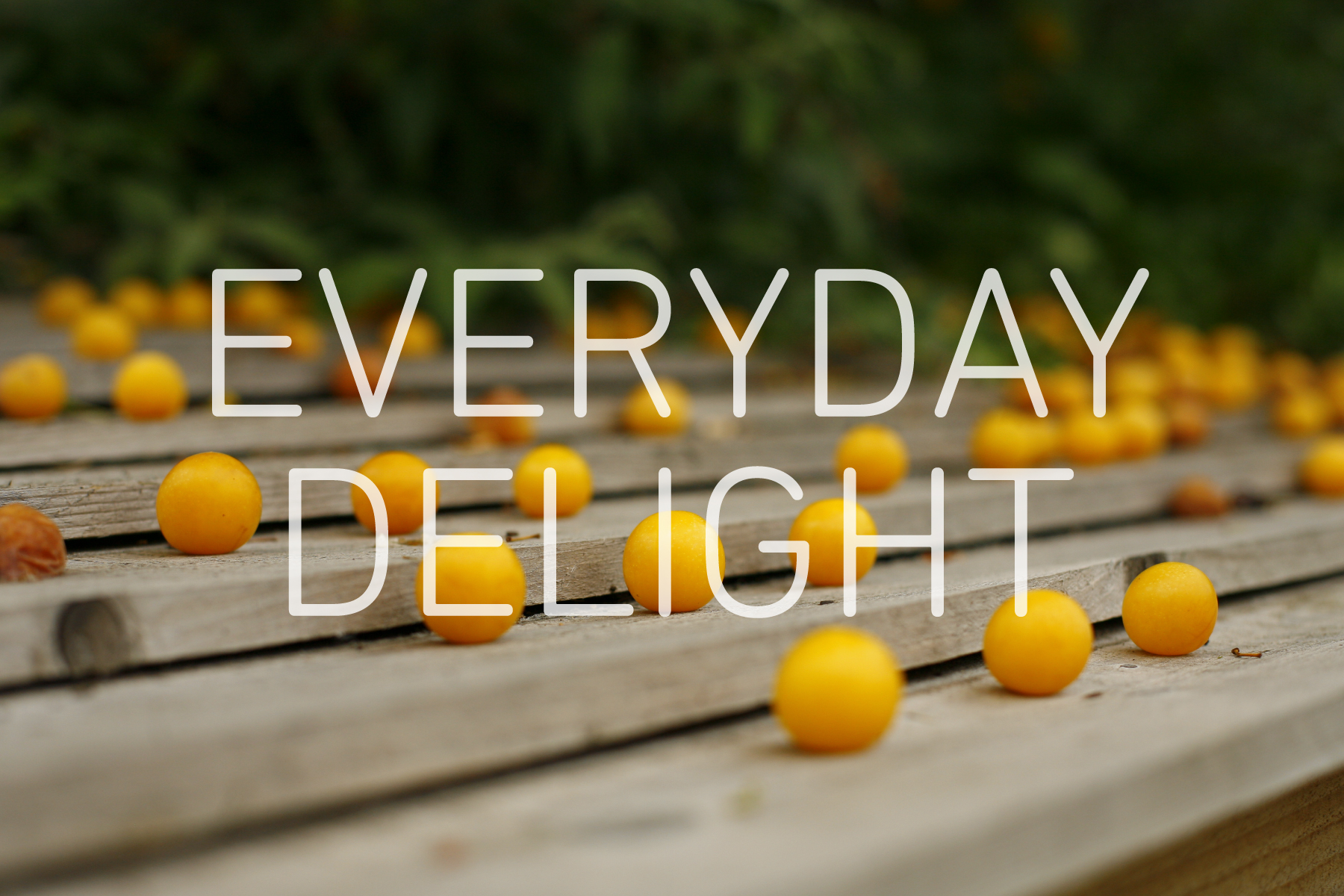 Shutter Hub Editions creates beautiful printed publications, featuring themed and solo books for people who love photography.
We invited photographers to fill our third edition with images around the theme of EVERYDAY DELIGHT, bringing back the theme of our trilogy of exhibitions as a beautiful Shutter Hub Editions publication.
There is beauty in the everyday, it's there, but you might not always be able to see it.
EVERYDAY DELIGHT might be something to be enjoyed between the rise and set of the sun, it's a prompt to look for joy, to appreciate the little things – flowers growing through cracked pavements, cake crumbs on a plate, rippled shadows, low sun through high trees, accidental colour schemes in the street, raindrops on roses and whiskers on kittens… hang on!
In a world where we seem to have more to worry about every day it's not always easy to find the positive view. EVERYDAY DELIGHT and the collation of 100 images offers viewers something to think about and to focus on temporarily, and perhaps to come away seeing things differently.
We're pleased to announce the selected photographers for EVERYDAY DELIGHT are:
Richard Alton, Tania Arenas Pinto, Richard Benedict, Susan Bittker, Alyce Burton, Tiina Burton, Sarah Callow, Julie Cassels, Marco Castelli, Steven Chandler, Felicity Crawshaw, Alessandra Crema, Michael Croghan, Angela Crosti, Dallas Crow, Matthew Dever, Cesca Diebschlag, Stephanie Douglas, Livia Anna Fallarino, Shannon Fisher, Harriet Flint, Joanna Furniss, Tom Gifford, Gettons, Nikki Goldup, Karla Guerrero, Diana Hagues, Fabian Hammerl, Jo Haycock Photography, Nicholas Hodgson, Emma Holloway, Brian Human, Naomi James, Sarah Ketelaars, Daniela Labastida Salinas, Janet Lees, Nadine Levin, Victoria Li, David Lindsey, Dee Lister, Robin Lloyd-Jones, Adotey Lomotey, Lea Mariela, Eva Marschan-Hayes, Nicola Jayne Maskrey, Matt Kerr, Amy Moses Photography, Juan O., Kinga Owczennikow, Nicola Parry, Ann Petruckevich, Felix Pilgrim, Nathaniel Plevyak, Lavinia Popescu, Nina Raingold, Natasha Reynolds, Alessio Roberto, Clair Robins, Emma TS Robinson, Jamie Robinson, Mathushaa Sagthidas, Nic Shuttleworth, Saleta Sierra-Aragon, Silke Storjohann, Saffron Swansborough, Sophie Taylor, Gemma Taylor, Helen Turnbull, Diewke van den Heuvel, Madeleine Waller, Z White, Mike Williamson, Alex Wong, Lucy Worrall, Atul, Yap Yen, and Torrance York.
This will be a beautiful book in its own right, but we also intend it to be a showcase for the photographers involved. We will promote it heavily across our networks, make it available to purchase in a variety of locations as well as directly from our online shop, and we will create a page on our website to allow people to connect directly with the photographers that are featured in the publication as we did previous titles, POETRY and ROAD TRIP.
We can't wait to share it with you very soon!
---
Got any questions? Email us at info@shutterhub.org.uk
Subscribe to our mailing list for all our photography news and opportunities, direct to your inbox.
Not a Shutter Hub member yet? Join here to access exclusive member benefits including portfolio reviews, project grants, meet ups, commissions, exhibition and other selected opportunities, and to be part of our community!