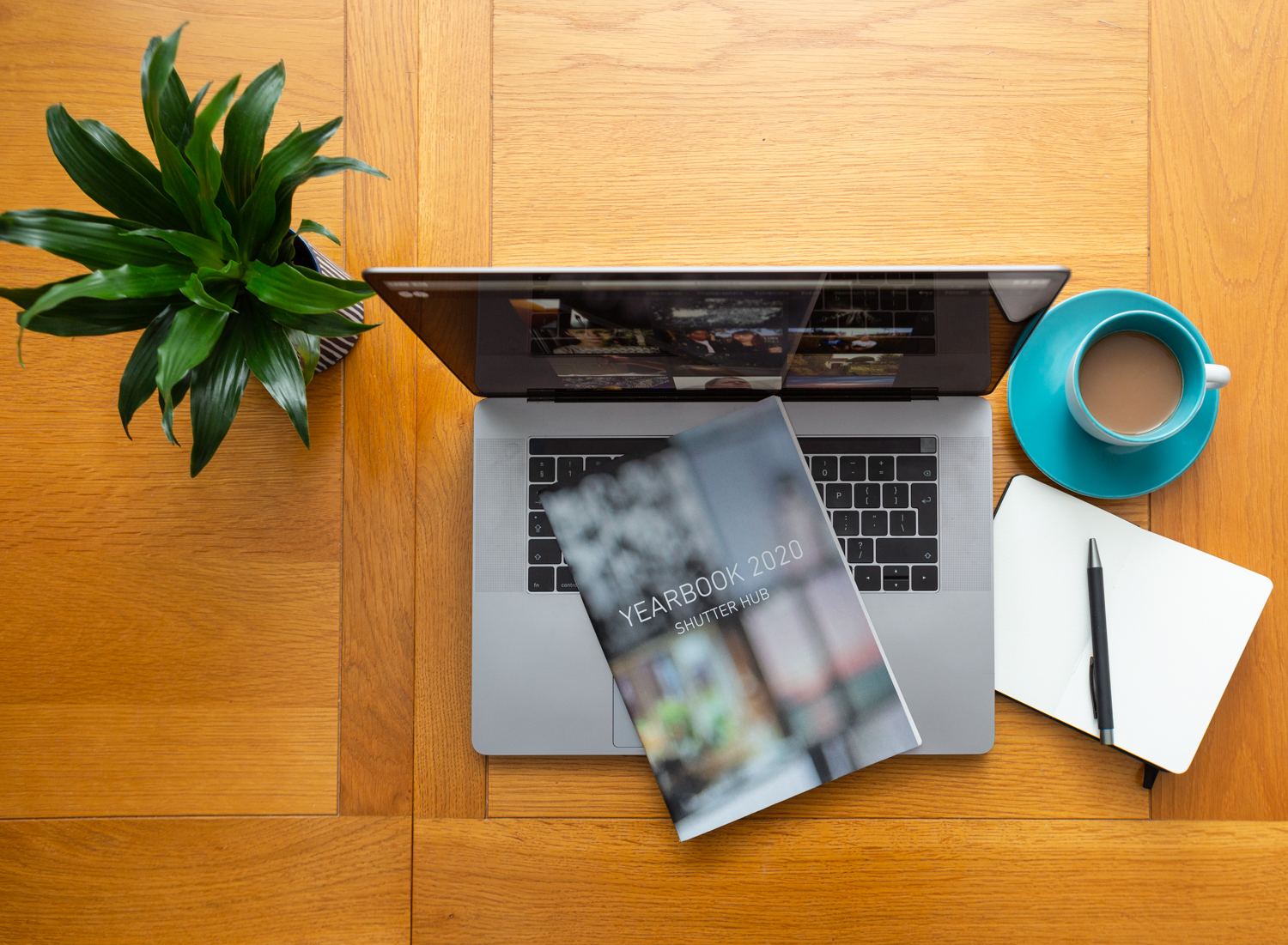 A response to all the cancelled graduate shows this year, YEARBOOK has been a whirlwind of a project – we saw the problem, came up with a plan and got to work! The YEARBOOK is now winging it's way around the world to photographers and industry experts alike, and we are so excited to be able to finally share the YEARBOOK 2020 printed publication with you!
It's been a joy and an absolute labour of love (let us emphasise the word 'labour' here!) and it feels pretty special to hold it in our hands!
The first print run sold out super fast but we're doing one more – if you would like to order any copies make sure you place your order here by 31 October 2020.
YEARBOOK 2020 is Shutter Hub's response to the cancelled graduate shows this year, but not just for graduates. We invited all photographers who wanted to promote their work to enter YEARBOOK. Entrants paid what they could, there were no set entry fees. Some entered a single image, some a series and some a whole portfolio.
We received several thousand images and we are showing at least one image from everyone who entered in the YEARBOOK 2020 online exhibition, showcasing work from over 200 photographers from across the world.
100 images have been chosen by our selection panel to be included in this printed publication, which is being sent to industry specialists and agencies.
If you are someone who loves photography and beautiful printed publications, or one of the featured photographers and would like a copy for your portfolio or to share with your contacts you can order the printed publication here, at cost price.
If you are an editor, director, curator or someone who commissions, promotes or supports photographers and would like to receive a copy of the YEARBOOK 2020 printed publication, featuring 100 selected photographers, please register your interest by completing this form – we have 100 copies set aside for people who work with photographers, to help them make new connections.
---
YEARBOOK 2020 Printed Publication, digital mini newspaper printed by Newspaper Club, 55gsm, 170 x 250mm, 116 pages
YEARBOOK 2020 selection panel: Tallie Wright, BenQ; Beth Kane, Exposure Photography Festival; Judith van Linden, Fujfilm Original Photo Paper; Sarah Belfort, Newspaper Club; Karen Harvey, Shutter Hub
Project management and publication design: Jayne Lloyd
---
BUY YEARBOOK 2020 HERE
---
YEARBOOK 2020 is being printed in September 2020 and orders will begin to be shipped in the week commencing 5 October 2020.
---

Not a Shutter Hub member yet? Join here  for opportunities to promote your work online and in exhibitions, access selected opportunities, events, seminars and workshops, meet up and share photographic experiences, and become part of our growing community…