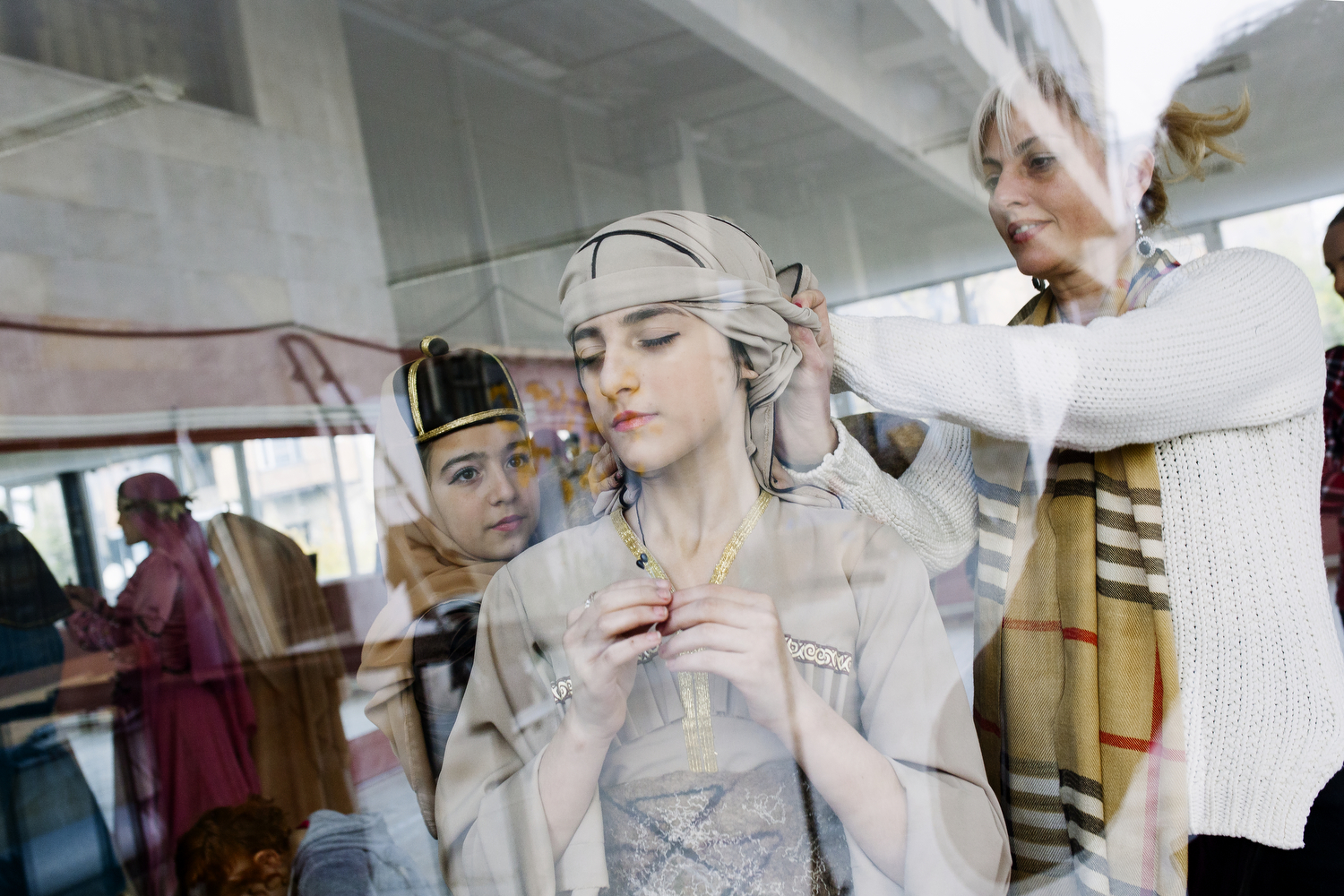 The Rebecca Vassie Trust has announced photographer James Arthur Allen as the winner of the first Rebecca Vassie Memorial Award for his project documenting the lives and traditions of the ethnic Circassian population in Israel.
The award is a bursary of £1,200, plus printing, exhibition and mentoring, for an emerging photographer to complete a narrative photography project with a strong social or political context. It has been created in memory of the British photojournalist Rebecca Vassie, who died suddenly last year, aged 30, while on assignment in a refugee camp in Uganda.
Judges for the award included Karen McQuaid, senior curator at the Photographers' Gallery, Matthew Tucker, UK Picture Editor at BuzzFeed, photographer Ben Bird and Janet Vassie, Rebecca's mother. The judges were impressed by Allen's detailed knowledge of the complex history of the Circassians, who were expelled from their country in the nineteenth century after the Russian-Circassian War, and the contacts he'd developed in the region.
Allen will be mentored by Bette Lynch, Director of Photography, news, Europe, Middle East and Africa at Getty Images, who was also part of the judging process. He also receives access to premier printing services at Metro Imaging, print partner to the award.
Two further applications were highly commended: David Shaw for his proposal exploring racial divides in Oldham, and Tracey Paddison for her project following a non-binary person through gender reassignment.


Allen, who will travel to Israel in January, said: "It is a huge privilege to be selected for the inaugural Rebecca Vassie Memorial Award. I'm thrilled to have been given the opportunity to make new work and collaborate with the Trust over the coming months.
"One of the first stateless people in modern history, the Circassians of Israel are unique in retaining their traditions and identity while being among the only Muslims serving in the Israel Defence Force. This proposal aims to explore and document an ancient nation and its place in the modern world."
Allen studied Press and Editorial Photography at University College Falmouth, graduating in 2012. His work was selected for the 'Best emerging graduate talent' feature in the British Journal of Photography, and has appeared in numerous publications including the Financial Times Magazine, Huck Magazine and the Guardian. He has completed commissions for the Rory Peck Trust, is a contributing photographer to Institute Artist Management and lectures on the BA Photography course at Bath Spa University. He has a long-term interest in the peoples of the Caucuses and has previously documented ethnic groups in Georgia and Abkhazia.
Rebecca's mother Janet and sister Kelly, trustees of the Rebecca Vassie Trust, said: "We are delighted to grant our first award to James. Like Rebecca, he has found both a region and people he is passionate about photographing. James's passion is infectious, and we feel he is at the right point to make the most of this opportunity."


All images: © James Arthur Allen/INSTITUTE