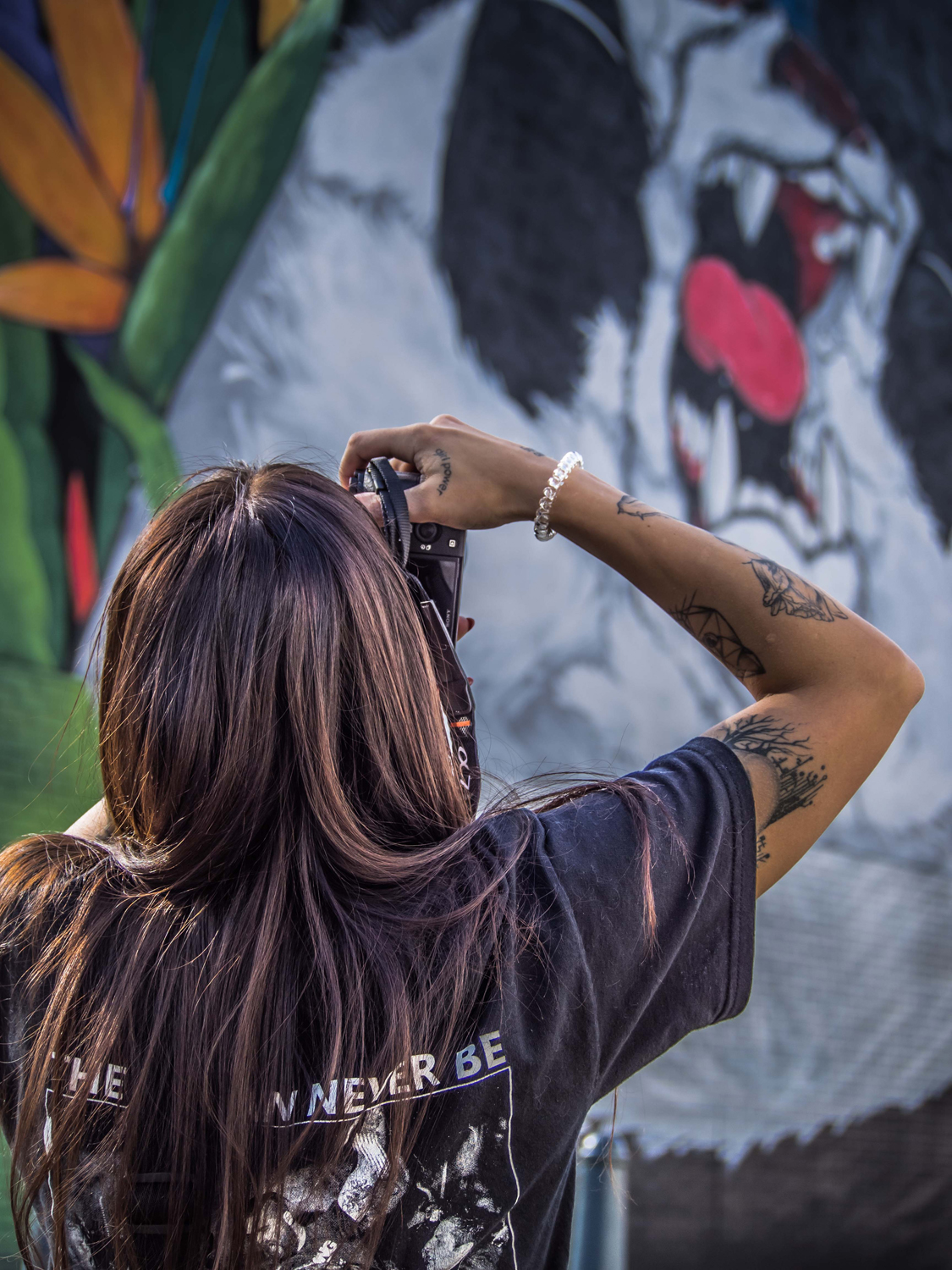 As part of the Shutter Hub STREET / FORM exhibition at POW! WOW! Rotterdam we created a free project for everyone visiting the festival to get involved with. The Street Photography Competition images were judged by Dave Vanderheijden, Festival Director of POW! WOW! Rotterdam, and Karen Harvey, Creative Director of Shutter Hub, and with 76 entries, this was not an easy task!
Congratulations to Cyriel Bennink who was crowned our overall winner and receives the prize which includes a Shutter Hub membership, tote bag, phone loop, and a €50 printing voucher from Newspaper Club. We really liked the creativity involved in Cyriel's images and felt they represented the festival with feeling.
There were so many great images that we thought it was only right to share a few more, so please enjoy some of Cyriel's winning images, and scroll down to enjoy more views of Pow! Wow! Rotterdam from some other excellent photographers who stood out from the crowd too!
STREET / FORM investigated photography's relationship with the urban landscape and street culture. The juxtaposition of shape and form, the encounters with the unknown, the intimacy with strangers. 70 photographers from around the world find inspiration in the street.
STREET / FORM ran from 09 – 15 SEPTEMBER 2019 at  POW! WOW! Rotterdam
STREET / FORM was supported by: POW! WOW! Rotterdam, Rotterdam Partners, Newspaper Club and Dalstons.
---

Not a Shutter Hub member yet? Join here  for opportunities to promote your work online and in exhibitions, access selected opportunities, events, seminars and workshops, meet up and share photographic experiences, and become part of our growing community…