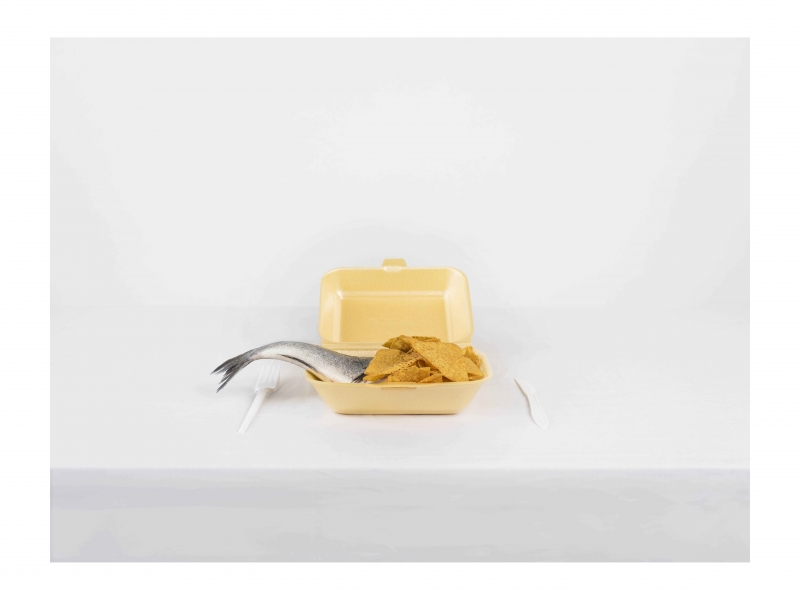 We are proud to be supporting the South Holland Open Arts Exhibition once again this year.
This year 240 pieces of artwork were entered into the exhibition, which has been running since 1999, showcasing artwork created by artists who live and work in South Holland and the surrounding area.
The exhibition opened yesterday (11th April), so we can now announce that the winner of the Shutter Hub Photography Award is…. (*drum roll*)… Patryk Majewski, for his image 'It's not how I imagined' (above).
Congratulations Patryk!
The judges were highly impressed with Patryk's work, commenting: "This series of work is strong, thought-provoking and a discussion point for communities."
During last year's EU Referendum, Patryk began exploring the roots to his native home of Poland and how the process of the UK's separation from the European Union will affect the ties to his birthplace.
Using still life photography to explore ideas of reminiscence, Patryk uses different objects in still life compositions to investigate emotions in relation to personal connections. Various symbols of his childhood, both from his native country and the UK, explore themes of nostalgia and the transient nature of growing up. Individual images are associated with significant memories and sensory recollection triggers. Together, these create a chronological reflecting upon the concept of travel, migration and adaption to new environments.
Congratulations also to 15-year-old Sarah Harper who was selected as highly commended for her entry.
"Organised by South Holland District Council the annual exhibition showcases art in a wide range of genres. In recent years the exhibition has benefited from the support of Shutter Hub who have provided a prize for Best Photography. Having the support of Shutter Hub has been fantastic for raising the profile of the exhibition and we are extremely grateful for their sponsorship of a prize which has enabled the exhibition to attract a high standard of photographic entries," added Rachel Rowett, Community Development Manager, South Holland.
The exhibition is showing now at the South Holland Centre, until 18th April.
South Holland Open Arts Exhibition

South Holland Centre

23 Market Place

Spalding

Lincolnshire

PE11 1SS
Open Weds 11th April – Weds 18th April 2018.
Image: 'It's not how I imagined' © Patryk Majewski.