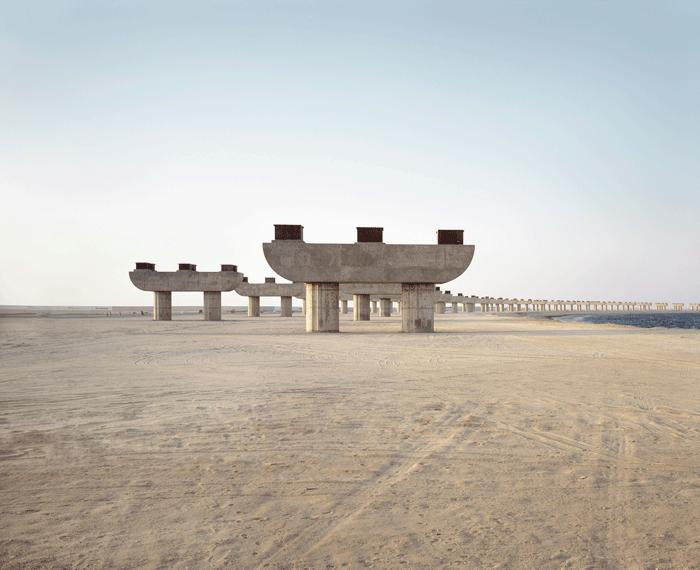 A shortlist of six finalists for the Syngenta Photography Award has been announced. The winners will be selected among the finalists of the Professional Commission and Open Competition respectively, in March 2015. Photographers shortlisted for the first prize Professional Commission, which combines a US$15,000 cash prize and a US$25,000 commission, are:
Mustafa Abdulaziz (USA)
Richard Allenby-Pratt (UK) [image featured above]
Rasel Chowdhury (Bangladesh)
Photographers shortlisted for the US$5,000 first prize Open Competition are:
Stefano De Luigi (Italy)

Camille Michel (France)

Benedikt Partenheimer (Germany)
The Syngenta Photography Award is an international competition which aims to stimulate dialogue and raise awareness around significant global challenges through powerful photography. Earlier this year, it invited professional and amateur photographers from all over the world to submit applications responding to the theme of 'Scarcity-Waste'.
Submissions explored ways to spark a debate about one of the greatest challenges the world faces – ensuring there is enough land, food and water for future generations. The resources we use and the waste we create today means that we already need the equivalent of one and a half planets. In a world of limited resources, scarcity and waste have become fundamental social, political and environmental issues of our time. The finalist pictures showing ghostly remnants of an abandoned property development in Dubai's outskirts, a group of Turkana women sourcing water from a homemade 20 meter deep borehole during Kenya's infamous drought in 2009, and the continuous pollution of one of Dhaka City's vital rivers, all illustrate in striking ways the ramifications of scarcity and waste.
A distinguished international jury chaired by photography curator and writer William A. Ewing selected the shortlist from more than 2,000 applicants worldwide.
The winners will be announced at an award ceremony at Somerset House, London, on March 10, 2015. The winning photographs will be exhibited alongside a selection of shortlisted images that most powerfully illustrate specific issues on the theme of 'Scarcity-Waste'. The exhibition will run March 11 – April 10, 2015 at Somerset House, London.