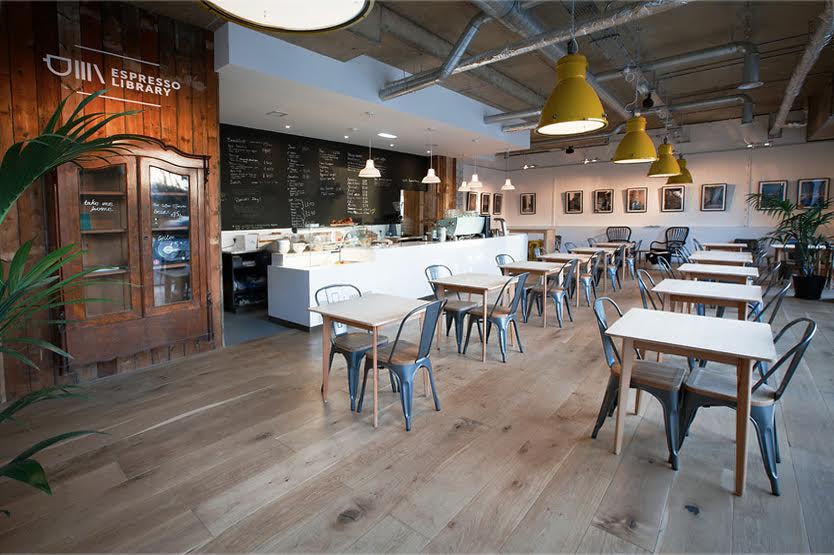 A chance to sit down and discuss your portfolio of work in a one-to-one format and get a new perspective on your work and career…
Shutter Hub will be holding a Pop-Up Portfolio Review event in Cambridge on Thursday 17th September 2015, in the relaxed and creative atmosphere of Espresso Library. These sessions will be heavily subsidised and will be booked on a first come first served basis.
Photographers can get friendly, affordable, professional advice and support during the sessions, which will be with Karen Harvey, Creative Development Director at Shutter Hub. The sessions will appeal to a wide range of experience and skill, from experienced photographers who want to review their practice to new graduates or those putting together their first portfolio of work.
Karen has delivered Portfolio Reviews, talks and Professional Development sessions at universities and colleges across the UK and at events such as Free Range, Photomonth, PhotoMasters, Festival of Creative Industries and FORMAT International Photography Festival. Karen has recently been a judge at ACTINIC Festival, e-Luminate Photography Competition, Worldwide Pinhole Day Festival and at FORMAT International Photography Festival.
Bring your work along, ask questions, and get some practical advice on your work and how to progress your career.
When: Thursday 17 September 2015, between 10.00am and 6.30pm (30 minute slots available throughout the day)
Where: Espresso Library, 210 East Road, Cambridge. For full venue details visit:
Cost (per 30 minute one-to-one session session): £25 non-members/£15 for full Shutter Hub members or members of Art Map London.
Please contact us with any questions or enquiries at info@shutterhub.org.uk.
Special thanks to Espresso Library for their support with this project.
To keep informed of similar events sign up for our fortnightly newsletter (below right)