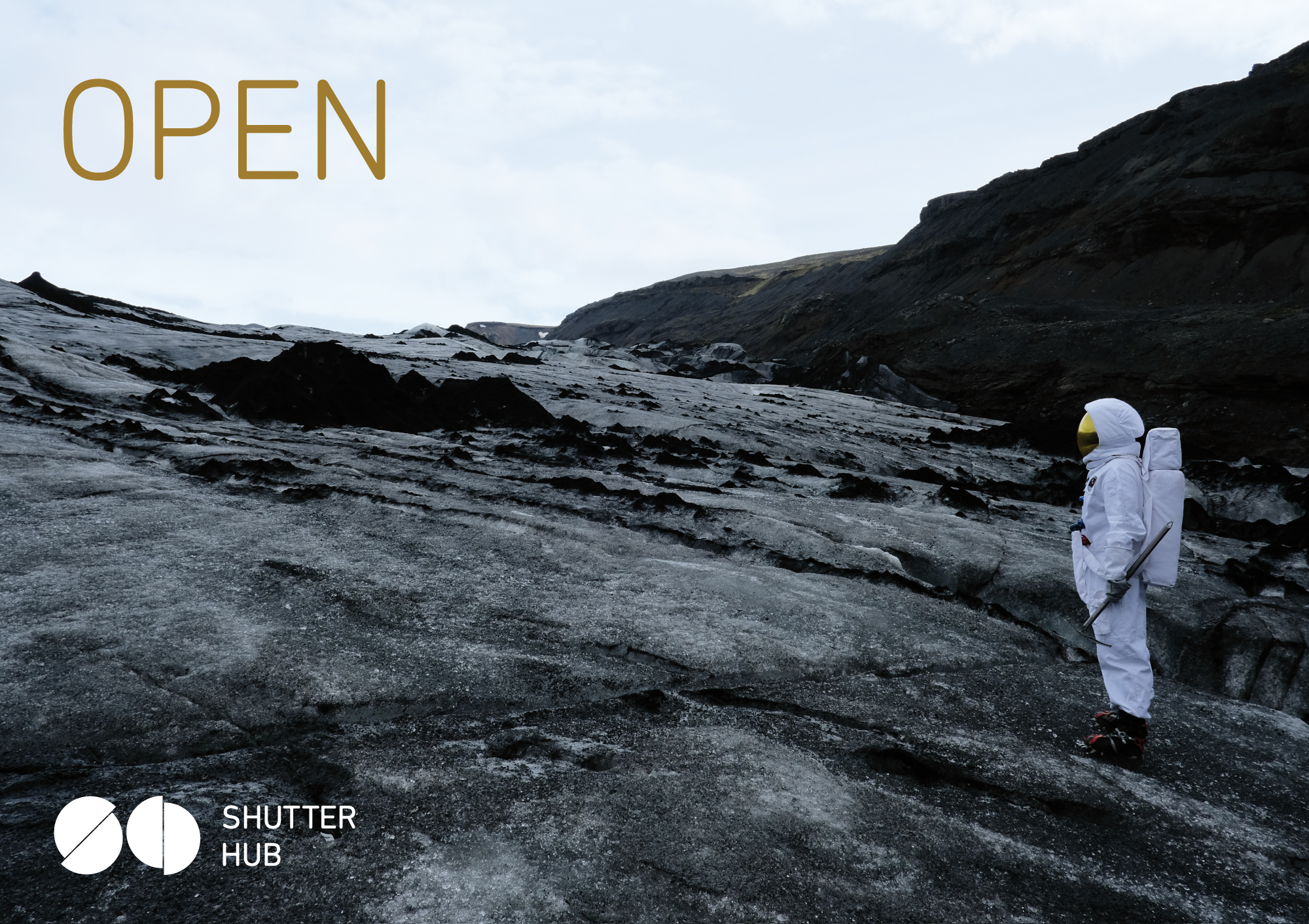 The Shutter Hub OPEN 2018 will open on 4th October at The Old Truman Brewery in London.
Part of Photomonth East London International Photography Festival, the OPEN brings together international photographers in a selected exhibition, celebrating the future of photography through diverse and creative imagery.
We're delighted to be able to announce that the selected photographers exhibiting at the 2018 Shutter Hub OPEN are:
Christopher Bird, Chris Gravett, Marcela Ferri, Chloe Rosser, Juliet Ferguson, Tom Gifford, Tina Reid-Peršin, Derek Man, Amber Schormans, Filipe Santos, Maria Spadafora, Pippa Healy, Ruth Stoltenberg, Nicola Parry, Becky Probert, Venetia Menzies, Marianne van Loo, Ioana Marinca, Francesca Fiorella, Gavin Smart, Kit Martin, Jocelyn Allen, Tiina Burton, Phil Harvey, Tony Wooderson , Peter Hook, Victoria J Dean, Hyonchang Lee, Andrew Crawford, Anne Campbell, Camila Cavalcante, Anita Staff, Laura Ward, Andreas Tschersich, Judith Weik, Bob MacCallum, Marisol Mendez, Gali Timen, Lynn Fotheringham, Coralie Datta, Fiona Bailey, Martin Kelly, Gweniver Exton, Terence Lane, Amanda Jobson, Tracey Sharpe, Wendy Aldiss, Amanda Eatwell, Shanelle Callaghan, Sarah Tulloch, Michel Petillo , Orande Mensink, Fleur Olby, Justin Carey, Christiane Zschommler, Lauren Irving, Rachel Wright, Gemma Taylor, Josie Purcell, Jamie Rogers, Gökhan Tanrıöver, Sheila McKinney, Myka Baum, Jo Stapleton, Miriam Winsor, Thomas Bagnoli, Ilisa Stack, Edith Templeton, Nicola Jayne Maskrey, Paolo Drusi, Phillipa Bloom, Jane Ross, Joe Jacob, Natalia Poniatowska, Niall Hunter, Lucy Jarvis, Sara Hannant, Ali Dover, Ky Lewis, Dayana, Sharon Marconi, Melanie King, Becky Warnock, Stephen Williams, Trevor Attwood, Patryk Majewski, Tee Chandler, William Major, Mal Woolford, Simon Isaac, Emma Harris, Silvia Maggi, Inese Golde, Julie Cassels, Grant Simon Rogers, Maria Soroniati, Clare Park, Sheryl Tait, Emma Pearce, Jessica Hardy, Tess Carpenter, Marta Soul, Lara Cappelli, Ioanna Sakellaraki, Ben Altman, Jonny Hughes, Tamsin Green , Paola Leonardi, Frankie McAllister, Charlotte Colenutt, James Sykes, Yolanda Crisp, Nikki Goldup, Lisa Mitchell, Jayne Lloyd, Silje Lovise Gjertsen, Matt Dever, Samantha Edgley, Tom Alfuth, Carys Kaiser, Dineke Versluis, Josephine Leroux, Chris Middleton, Phil Lavery, Susana de Dios, Chan-yang Kim, Andy Denial, Lesley Farrell, Dan Gaba, Richard Benedict, Pippa Scott, Debby Besford, David Sampson, Robert Timothy, Sanja Knezevic, Heloise Bergman, Kathleen Bishop, Laura Dicken, Nico Froehlich, Chris Byrnes, Fiona Alexander, Abbie Hart, Kat Dlugosz and Anneleen Lindsay.
Last year we exhibited at Edinburgh's Retina International Festival of Photography, and we're really excited to be taking over a space at London's famous Old Truman Brewery this year, creating the biggest OPEN yet, with over 200 images on show.
The exhibition will be part of London Photomonth, launching at the beginning of the two month long event, and run alongside Photo Book London and Moniker Art Fair at the Old Truman Brewery.
This year we have teamed up with Newspaper Club to produce the exhibition on newsprint for a totally different dynamic. There will be an award for the 'Best in Show', where viewers will get to vote for their favourite photograph from the exhibition.
Alongside the exhibition we'll be hosting a drop-in Meet Up and portfolio reviews in the gallery space (more info and booking coming soon), and inviting everyone down for a private view on the evening of 4th October 2018.
Shutter Hub OPEN 2018
11 Dray Walk, Old Truman Brewery, London E1 6QR
4 – 9 October 2018
Private View Thursday 4 October, 6-9pm (RSVP to info@shutterhub.org.uk)
Opening times:
Fri 5th: 11am – 9pm
Sat 6th: 11am – 7pm
Sun 7th: 11am – 6pm
Mon 8th: 11am – 6pm
Tues 9th: 11am – 6pm
#SHOPEN2018
The Shutter Hub OPEN 2018 exhibition is sponsored by: Dorsett City London and Newspaper Club.
Dorsett City London is the perfect hotel choice for both business and leisure travellers that offers stylish and contemporary accommodation for the most discerning guests to enjoy, relax, party and refresh. This 13-storey hotel with 267 rooms including suites boasts modern architecture and design; alongside two restaurants, 24 hour gym, 4 meeting rooms and a destination rooftop terrace bar with a panoramic view of London's most iconic skyline.  Find out more at Dorsett City London
Print your own newspaper with Newspaper Club. With no minimum order and fast worldwide shipping, it's easy to turn your ideas into a real newspaper. Join the creative community of designers and photographers who use Newspaper Club to share their work and stories. Get started at newspaperclub.com
Private view drinks sponsored by Dalstons
Gallery furnished by Struo Studios