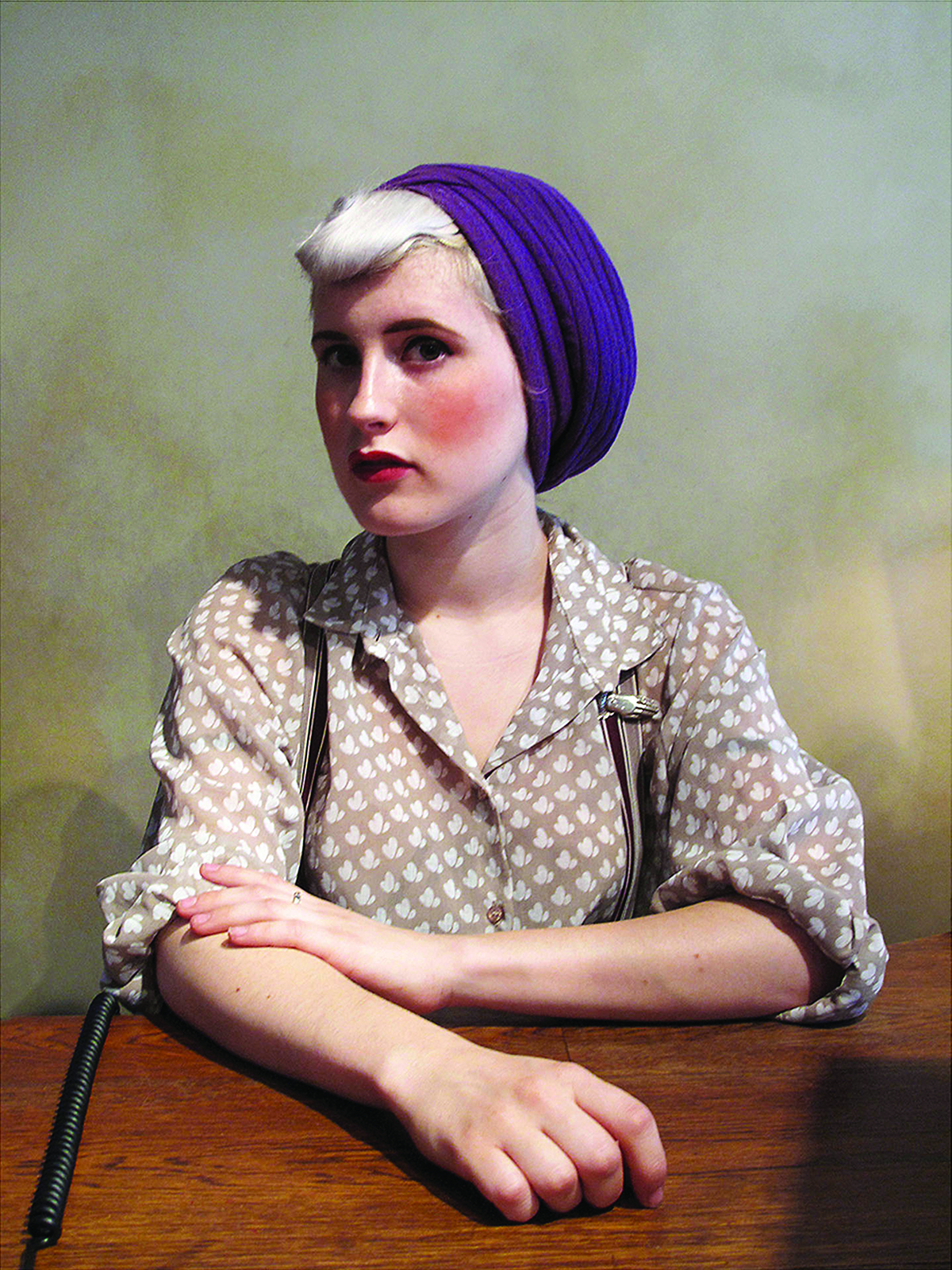 150 photographers, 220 images and several hundred votes, the Shutter Hub OPEN 2018 was our biggest exhibition to date. Located in the Old Truman Brewery, just off London's Brick Lane, and launching at the beginning of London Photomonth, it was a huge success, not only as we revealed our new and democratic way of exhibiting photography, but also because of the positivity and support from photographers and viewers alike.
Although we select the work that gets exhibited, we want viewers to be able to be more involved, to have their say, express what inspires them and vote for their 'Best in Show'.
It's a real delight to be able to announce, the winner of the Shutter Hub OPEN 2018 Best in Show is Heloise Bergman with her gentle and painterly image, Brick Lane Girl. Newspaper Club have awarded a wonderful prize for printing to Heloise, which we are sure she will make very good use of.
"For once I'm at a loss for words! I hadn't for one moment imagined that I'd win the people's vote at the Shutter Hub OPEN exhibition. The work exhibited was of such a high standard, and so diverse, telling so many stories, in so many voices; I was really pleased to just be included in the exhibition. 
A huge thank you to the Shutter Hub team for all their hard work producing such an outstanding exhibition, and to Newspaper Club for printing the 220 images and offering such a great prize. Thank you also to all the talented photographers who made it a brilliant show and to all those who visited and voted. 
 I don't have a large social media following, or a posse of fellow students to vote for me, so I really didn't expect to win. But the newsprint is a great equalizer, as is the fact that actual exhibition visitors' votes count. Brick Lane Girl was in the Royal Academy Summer Exhibition this year, so it felt right to balance the scales and exhibit it just off Brick Lane, where it was shot. I really loved the high quality newsprint presentation and entered because I wanted to see what my images would look like presented in this democratic format. I'm looking forward to using my voucher to print more work in similar style."

– Heloise Bergman, winner, Best in Show, Shutter Hub OPEN 2018.
Second place was shared between Coralie Datta, for Indian Railway and Chloe Rosser for Function 1_4.
"It was wonderful to see so many captivating images in one room. It's always great seeing your work on the wall, but even better when you hear people are responding to it. I'm really grateful to the people who voted for my pieces – it means a lot to me."
– Chloe Rosser, joint 2nd place, Best in Show, Shutter Hub OPEN 2018.
Third place was also shared, this time between Ioana Marinca for Young Man in Shoreditch, and Shanelle Callaghan for Mary Magdalen.
"Thank you Shutter Hub and the voters for giving me the opportunity to coming third. I am grateful for coming this far in the competition for best in show."
– Shanelle Callaghan, joint 3rd place, Best in Show, Shutter Hub OPEN 2018.
It's interesting to see that all of these images involve human bodies, and are portraits, in one way or another.
You can see more images from the Shutter Hub OPEN 2018 here, and images from the Private view event, here.
With huge thanks to our exhibition partners, Newspaper Club, and to everyone who looked, absorbed, and voted in the Shutter Hub OPEN 2018. Until next year!
---
Not a Shutter Hub member yet? Join here  for opportunities to promote your work online and in exhibitions, access selected opportunities, events, seminars and workshops, meet up and share photographic experiences, and become part of our growing community…