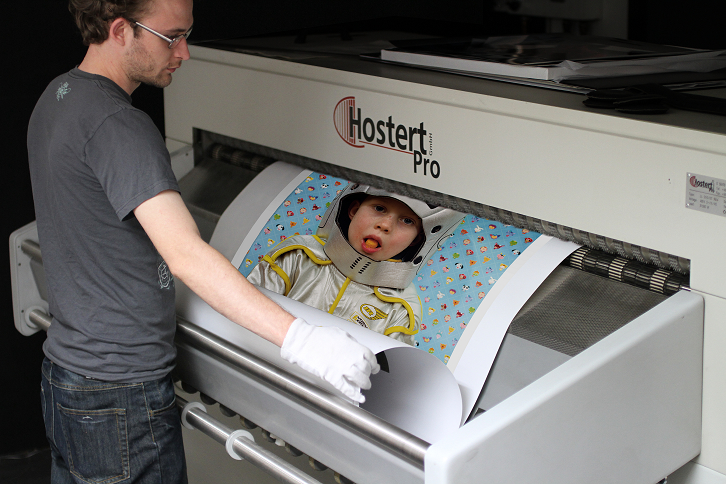 Come with us on a fascinating behind the scenes tour of Metro Imaging in London! For years Metro Imaging has been at the forefront of photographic printing in the UK, and we are inviting Shutter Hub members on a tour of their cutting edge facility.
The visit will give an insight into how the process of printing works and will appeal to photographers regardless of experience – to help dispel the uncertainty behind printing, especially if you are doing it for the first time, or do print but don't know the 'ins and outs' of it!
The tour covers a brief history of Metro – who they are, how they got started, how the photographic industry has changed (analogue to digital) and what that means in terms of printing.
You will then find out about all the different aspects that Metro cover, from printing, types of paper, mounting and framing, to their new Flatbed Direct To Media printer. (This new machine can print an image directly to a material, including Perspex, Aluminium, wood, glass and more besides, opening up a new range of commercial and artistic applications).
The tour itself will last about an hour, with time afterwards for Q&As (so come armed with questions – you can even bring in examples of your images if you have specific questions relating to them). There will also be 'goodie bags' to take home!
This is a FREE event, and is only open to full members of Shutter Hub (if you are not a member but would like to join it currently costs just £40 per year – join HERE.)
We'll be meeting for a 10.00am start (so aim to arrive slightly before if possible) on Friday 24th April 2015 at the main entrance to Metro Imaging (see the booking link above for details of address etc)
As we mentioned this is a free event, but please only book a place if you're sure you can come, as places are extremely limited for this one! If you have any queries please feel free to contact us at info@shutterhub.org.uk. We really hope you'll be able to join us, we're really looking forward to meeting up!
the Shutter Hub team