Shutter Hub's GIRL TOWN exhibition continues to gather momentum as it gains the attention of global news channel i24NEWS
Reaching an audience of millions, the TRENDING show with Emily Frances spoke to Shutter Hub Creative Director Karen Harvey about GIRL TOWN, discussing the motivation behind the theme, how the exhibition was curated, and the decision to take the work to Tel Aviv.
You can watch the interview here.
GIRL TOWN  is currently showing at Alfred Cooperative Institute for Art and Culture, Tel Aviv, Israel.
Originally shown at Photomonth East London International Photography Festival in 2016, GIRL TOWN is an investigative exhibition celebrating the culture of the female in the 21st century. Curated through Instagram, the exhibition has allowed female and male photographers from all over the world to share their interpretation of what it means to be female today, in a time of constant socio-political and economic change.
Below are some stills from the broadcast.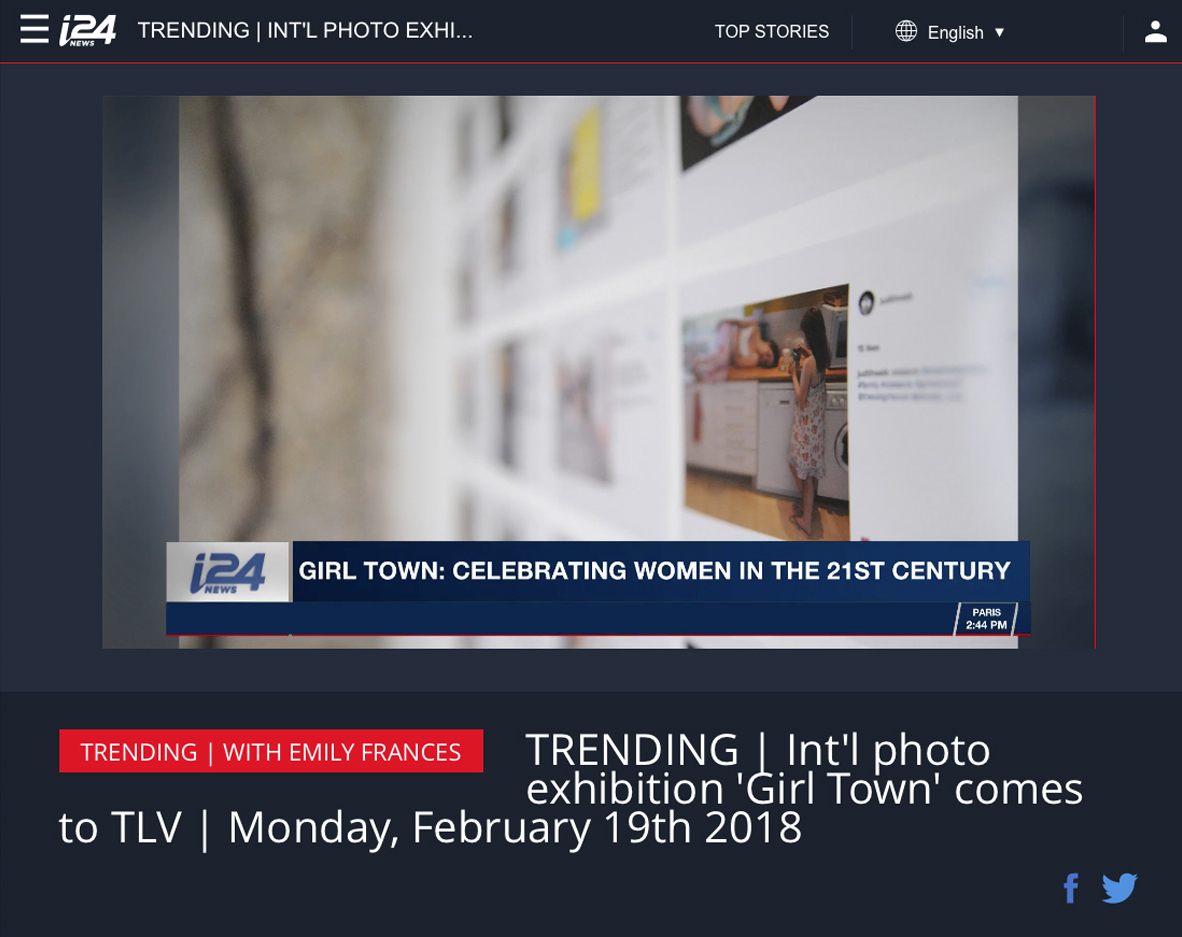 GIRL TOWN
8 February – 9 March 2018
Tuesday – Thursday 17:00 – 21:00, Friday 10:00 – 14:00, Saturday 11:00 – 15:00
Alfred – Cooperative Institute for Art and Culture
Simtat Shlush 5, Tel Aviv-Yaffo 6684714
Want to know more?
Read about and see the photographs from the GIRL TOWN exhibition launch, here.
Read why it's important for us to have taken the GIRL TOWN exhibition to Israel, here.
Read why people are supporting GIRL TOWN Tel Aviv, here.
Read how GIRL TOWN was received at Photomonth East London 2016, here.