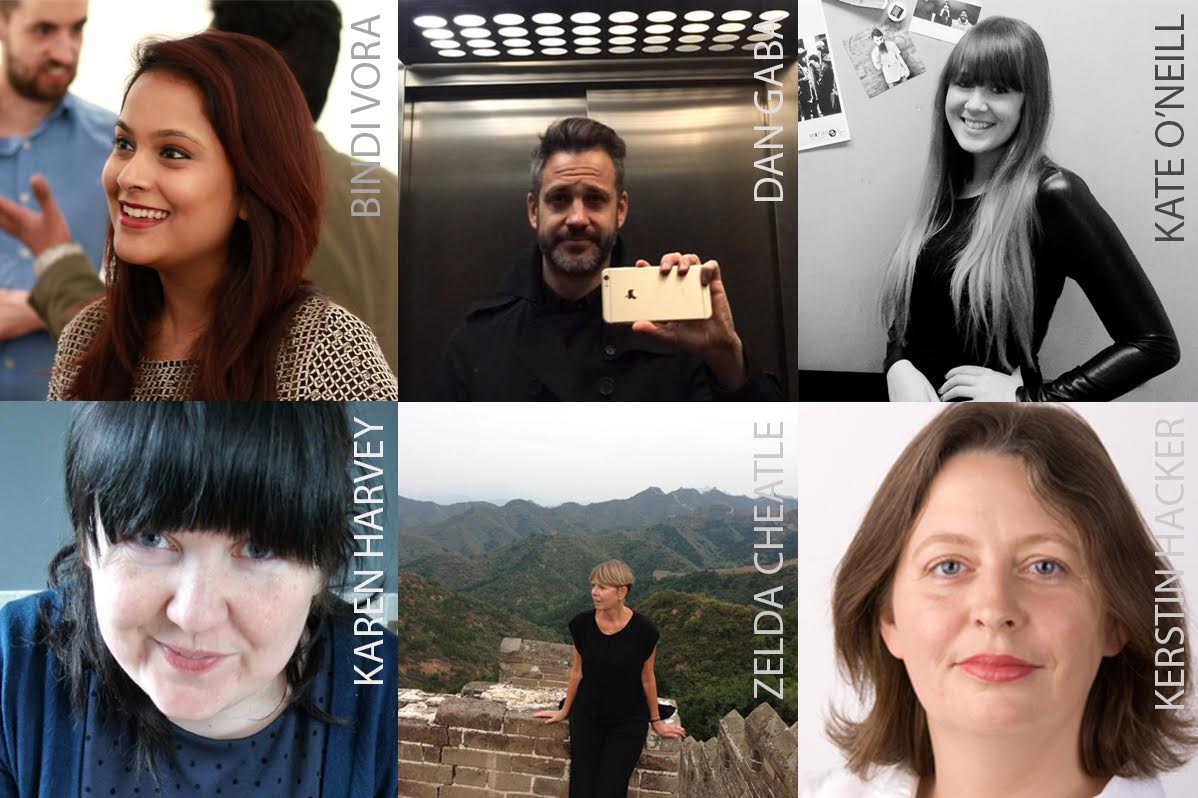 A chance to sit down and discuss your photography portfolio with experts and industry leaders in a one-to-one format and get a fresh perspective on your photography…
As part of the Shutter Hub OPEN 2016 exhibition and events for photographers we are proud to announce this opportunity to take part in our Portfolio Review Day. This is your chance to meet with some awesome photographers and industry experts and get advice about your work and career, and all at an affordable rate.
The sessions are suited to all photographers, from those who are highly experienced and want to review their practice, to new graduates, or those putting together their first portfolio of work. Bring your work along, ask questions, and get some practical advice, critical and constructive feedback, and support with how to take things forward.
When: Friday 22 July 2016 from 11AM to 4PM (30 minute slots available throughout the day)
Where: NOVI, 12 Regent Street, Cambridge, CB2 1DB (for venue details and directions see www.novicambridge.co.uk)
Cost: (per 30 minute one-to-one session): £35 non-members/£25 for full Shutter Hub members*. Please select 'full member' or 'non member' ticket type when booking. (*You can currently become a full Shutter Hub member for just £40 per year, see here for details). BOOK HERE
PORTFOLIO REVIEWERS:
Zelda Cheatle
Independent Curator and Consultant in Photography
Zelda Cheatle is a curator and consultant in photography with many years of running a gallery, small publishing company and regular lecturing at UK universities under her belt.
Now curating international shows, recent activities have ranged from chairing a series of talks with Uncertain States at the V&A on collecting photography, culminating at FORMAT Festival 2016, to curating and installing three museum shows for Yan Preston's Mother River project in Chongqing, Wuhan and Shanghai.
Also recently shown are Saul Leiter and Carol exhibition for Somerset House and Yellow Star Houses of Budapest by Nigel Swann at the Architectural Association. Other projects include A Global Perspective on Photography. She has most recently been working on 18 curated exhibitions from 26 countries for Dubai in March 2016.
Advisory Committee for PhotoShanghai. Contributed afterword to Hackney by Night, by David George. Introduction to Uncertain States Open exhibition.
Dan Gaba
Photo Editor at the Wall Street Journal
Dan Gaba is Photo Editor at the Wall Street Journal. You can see his own photography at his Instagram page here.
Kate O'Neill
Metro Imaging/The Old Girls' Club/The Precursor Project
Photographer by trade, Kate has been working in the photography industry for over 10 years from shooting portrait and boudoir photography to assisting fashion and fine art photographers across the UK and Ireland. Co-founder of TheOGC  and The Precursor Project as well as marketing manager at Metro Imaging, she is now embedded at the heart of the photographic community, supporting and encouraging emerging and existing artists.
Kerstin Hacker
Award Winning Photojournalist and educator
Kerstin Hacker is an internationally acclaimed photojournalist known for her documentaries that focus on a deeply felt humanism.  Hacker has worked for major Non Governmental Organisations and newspapers, and her work is exhibited internationally.
She is a recipient of the Agfa/Emma Female Photojournalist of the Year Award and is an Alexia Foundation alumna. She self published the book Einsame Heimat on Sudeten Germans in Czech Republic.
Hacker is passionate about visual self-governance of Africa and has developed a photography curriculum together with the Department of Mass Communication at the University of Zambia and the British Council to raise awareness of the importance of visual self – representation.
Kerstin Hacker was born in Bavaria/Germany in 1968. She holds a BA and MA from Famu (Academy of Applied Arts), Prague, Czech Republic.  Since 2008 she is Head of Photography at the Cambridge School of Art and leads the BA and MA courses.
Clients include Save the Children, SightSavers International, UNICEF, British Council, The Daily Telegraph, Guardian, The Times.
Bindi Vora
Photographic Artist / Project Manager, The Photographers' Gallery / Visiting Lecturer, University of Westminster
Bindi Vora is a Project Manager for The Photographers' Gallery, she has worked on a number of projects including Work, Rest, Play: British Photography from the 1960s to Today, the first touring exhibition in China solely devoted to British Photography, featuring 450 images by thirty-seven acclaimed photographers and toured to three venues in China and was part of the 2015 UK-China Year of Cultural Exchange.
Other projects include, Punk Weekender, a weekend celebrating 40 years of punk with 9 artists and a live gig; Swagger & Spit in collaboration with Sonos Studio, Family Photography Now, a 40 week social media project to look at contemporary family life in association with Thames & Hudson.
As a contemporary photographic artist, her practice utilizes various analogue processes, often taking inspiration from her everyday surroundings, which include her personal archive. She graduated from University of Westminster with a BA in Photographic Arts, and has participated in a number of exhibitions in the United Kingdom and across Europe; in 2014, she published her first photographic book In the blue light we failed. in 2014 which has been recently acquired by The Museum of Modern Art, NY, The Women's Art Library at Goldsmith's University, London, Indie Photobook Library, New York, The Hellenic Centre for Photography, Athens amongst others.
In addition, she is also a Visiting Lecturer at the University of Westminster on the BA Photography course. She lives and works in London.
Karen Harvey
Founder and Creative Development Director at Shutter Hub
Karen Harvey is Creative Development Director of Shutter Hub and has a wide experience of working as an award-winning professional photographer and writer, exhibiting and curating, developing a professional practice, as well as running community arts organisations, charities and businesses. Karen has recently been a judge for the e-Luminate Photography Competition, Worldwide Pinhole Prize and at FORMAT International Photography Festival. She has delivered talks and Professional Development sessions across the UK in universities, colleges and symposia, as well as at PhotoMasters and the FORMAT International Photography Festival.
BOOKING INSTRUCTIONS:
1. Select your preferred 30 minute time slot (or slots) from the Eventbrite list at the link below, and select either the 'full member' or 'non member' ticket.
2. Complete the booking details including your top three preferred reviewers.
3. We will then contact you to confirm the booking and let you know which reviewers you will be seeing. Time slots for reviewers are allocated on a first come first served basis so we cannot guarantee that you will get your number one choice, but we will do our best to allocate from your preferred choices.
Sessions must be booked in advance by 20 July 2016, 10am. Bookings are non refundable, although you may transfer your booking to another person by letting us know by email at least 24 hours before the review. Shutter Hub reserve the right to substitute reviewers at any time.
Please contact us with any questions or enquiries at info@shutterhub.org.uk.
For the full programme of OPEN 2016 events see here.
The Shutter Hub Open sponsors and supporters:
Main Sponsor – Metro Imaging
Supported by – Anglia Ruskin University, PhotoVoice, Novi, Hot Numbers Coffee, Stir, Cambridge School of Art, Art at the Alison Richard Building