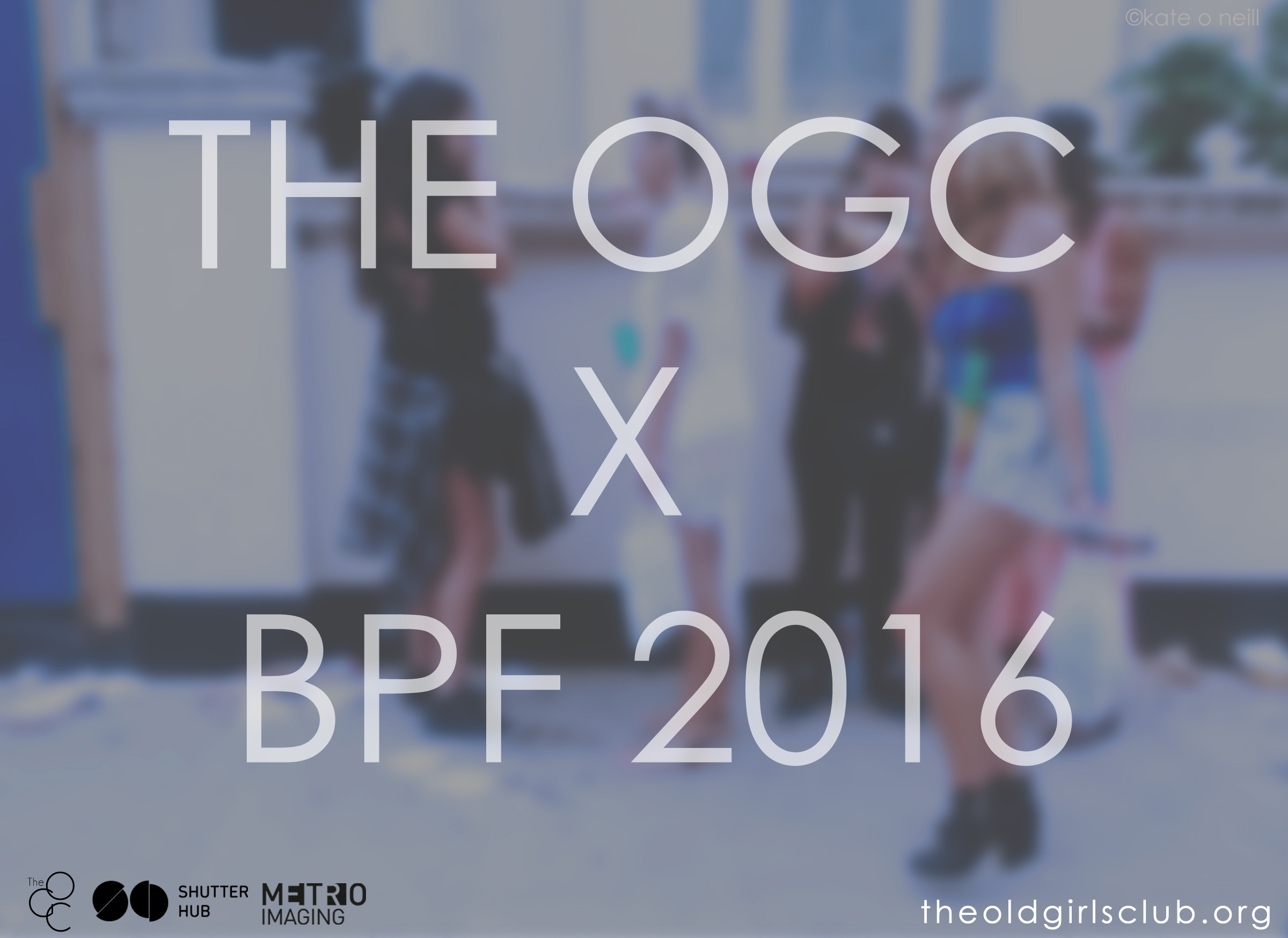 The Old Girl's Club are presenting an evening of talks as part of the Brighton Photo Fringe. Photography Not Photograher, will focus on the people who work within the photography industry that discover emerging talent, encourage new work, curate and organise exhibitions, as well as support and advise existing artists within the world of photography.
Introduced by Kate O'Neill, director of The Old Girl's Club, the audience will hear form a panel of inspirational individuals including Shutter Hub's Karen Harvey , Bindi Vora from The Photographer's Gallery, Courtney Husselmann from Metro Imaging and Jillian Sanchez of Pixelrights.
This is an ideal opportunity for emerging and existing talent to meet influential industry figures, but also a chance for you to look at your career and decide if you've made the right choices for you moving forward. There are numerous positions within the photography and creative community that we will help you discover and explore.


Photography. Not Photographer
6.00pm -8.00pm

Saturday Oct 15th
PHOENIX BRIGHTON

10-14 WATERLOO PLACE

BRIGHTON, BN2 9NB
Please RSVP by email to: hello@theoldgirlsclub.uk
Brighton Photo Fringe launches on the 1st October with over 200 artists exhibiting in more that 40 venues across the city of Brighton & Hove and out to Rye and Hassocks.
Join them for the festival launch trail, taking in five Festival Hubs exhibiting works by photography collectives; European photography festivals; solo artists; young people; and a showcase of exciting new photography and moving image selected from open calls.