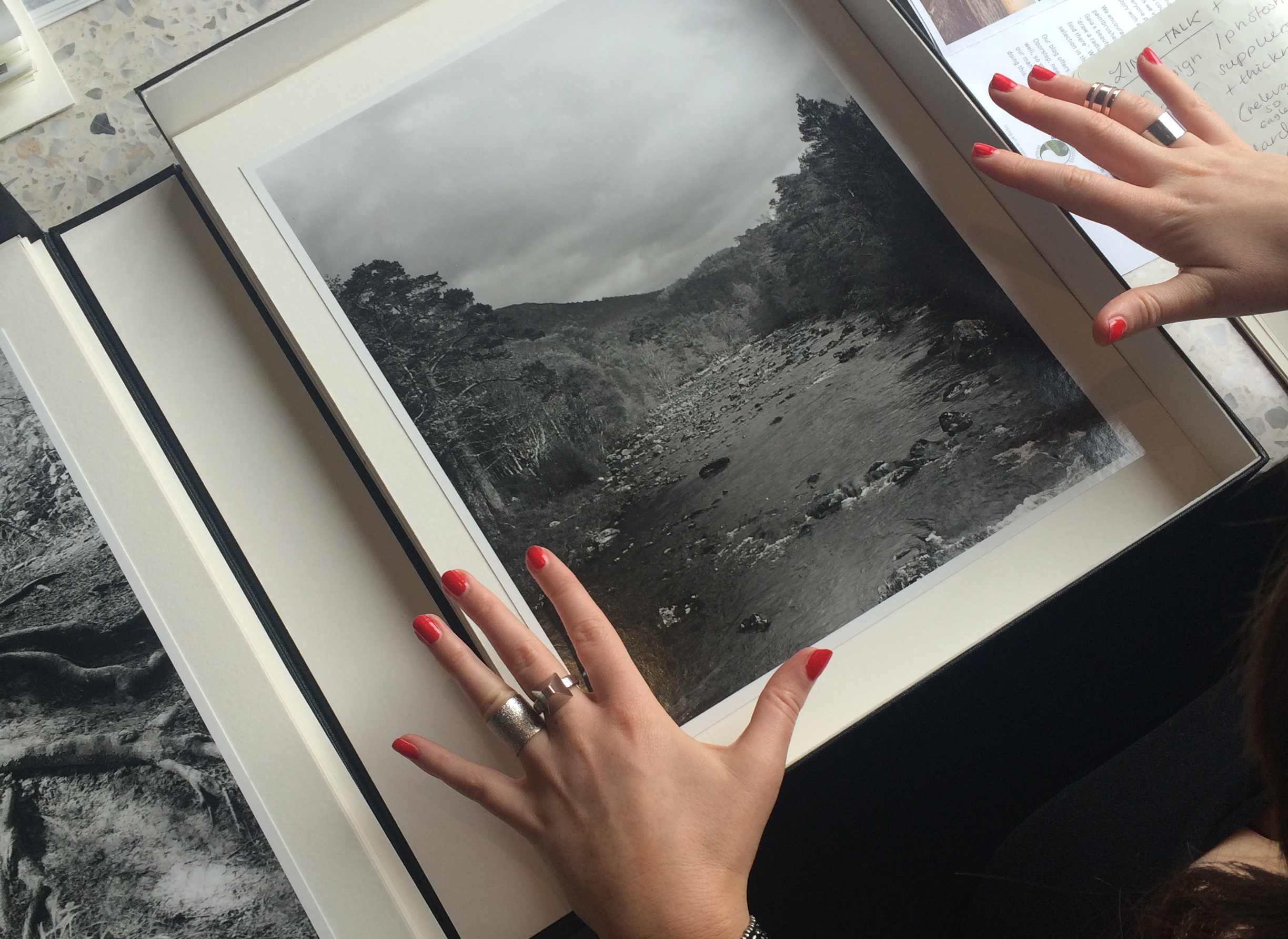 The New England Portfolio Reviews take place August 1 and 2, 2020 and are hosted in partnership with The Griffin Museum of Photography and the Photographic Resource Center. The weekend will be a great opportunity for emerging and established photographers to virtually meet with curators, gallerists, educators, and other image professionals in the busy New England photography world and beyond.
The portfolio reviews will serve individuals who are just embarking on their careers and those who have experience and are hoping to reach new audiences.
The Reviewers:
Emily Belz, Photographer and  Educator
David DeMelim, Managing Director, RI Center for Photographic Arts
Bill Gaskins, Photographer and Associate Professor of Art at Cornell University
Hamidah Glasgow, Executive Director, Center for Fine Art photography Fort Collins, CO
Lonnie Graham, Executive Director, PhotoAlliance, San Francisco
Karen Haas,  Lane Curator of Photographs, Museum of Fine Arts Boston
Karen Harvey, Creative Director, Shutter Hub, UK
Michael Itkoff, Cofounder, Daylight Books
Ann Jastrab, Executive Director, Center for Photographic Art, Carmel, CA
Bree Lamb, Managing Editor, Fraction Magazine
Caleb Cain Marcus,  Roving Exhibitions Editor, Damiani Publishing, NY, NY
Andrew Mroczek, Director of Exhibitions, Lesley University, Cambridge, MA
Michael Pannier, Founder and Executive Director, SE Center for Photography
Judith Pishnery, Atlanta Photography Group
Martha Schneider, Founder and Owner, Schneider Gallery, Chicago
J. Sybylla Smith, Independent Consultant
Aline Smithson, Founder, Lenscratch
Dana Stirling & Yoav Friedlander, Float Photo Magazine
Barbara Tannenbaum, Chair of Prints, Drawings, and Photographs and Curator of Photography, Cleveland Art Museum
Lisa Volpe, Associate Curator Photography, Museum of Fine Arts Houston
Joanne Junga Yang, Artistic Director, Korean International photo Festival,  Seoul, Korea
Read all the reviewers biographies here: https://griffinmuseum.org/new-england-portfolio-reviews-reviewer-bios-2020/
We're very happy that this year, Shutter Hub Creative Director, Karen Harvey, has been invited to join the reviewers. Karen is dedicated to creating fair access to photography and opening up opportunities for everyone. She'd love to see work by photographers who are looking for support and direction, who want to exhibit their work, develop their networks, and connect with others.
---
Not a Shutter Hub member yet? Join here  for opportunities to promote your work online and in exhibitions, access selected opportunities, events, seminars and workshops, meet up and share photographic experiences, and become part of our growing community…