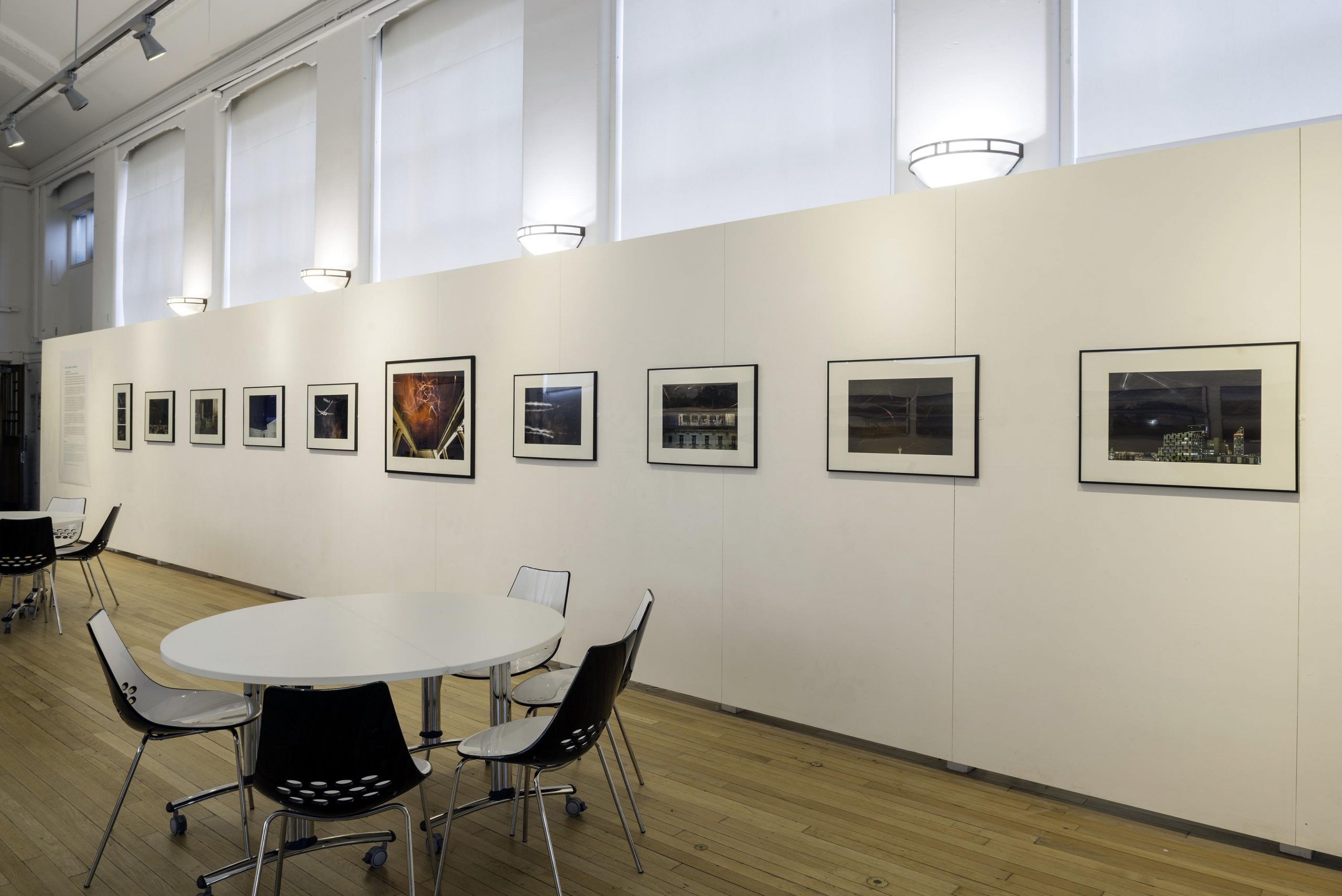 Shutter Hub member Stephen Clarke has recently made the step into curating, with this show taking place at Blackpool University Centre Gallery. Stephen is an artist, writer and lecturer who has previously also written for Shutter Hub. He says of the exhibition:
McCoy Wynne: Coordinates brought together two projects by the collaborative partnership of photographers Stephen McCoy and Stephanie Wynne. 'Triangulation' documents the primary trig points used by the Ordinance Survey to map the British Isles. From these concrete pillars, spread across the country, McCoy Wynne have made 360-degree panoramic images that are displayed alongside photographs of the pillars themselves. The second project 'Gulls' captures the flight patterns of the seabirds as they fly across the night skies of Liverpool.
More information about the work of McCoy Wynne can be found on their website here.