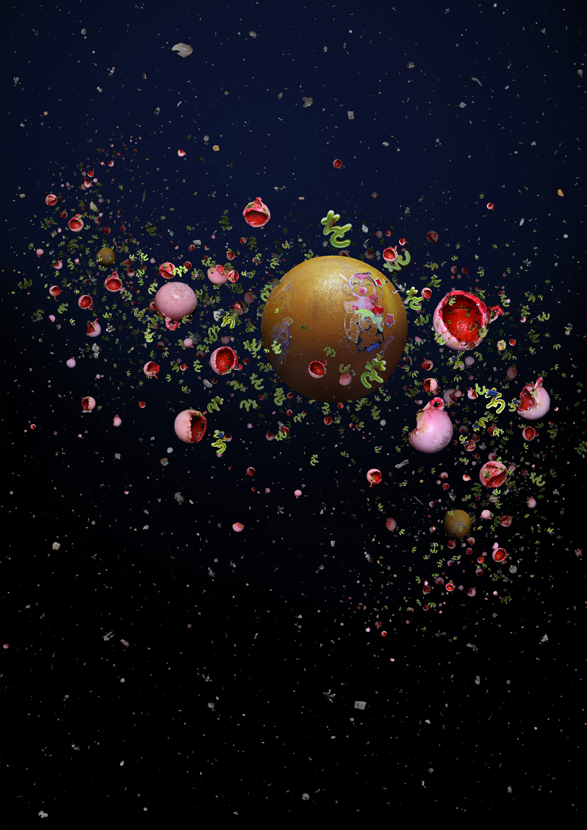 The annual RPS International Print Exhibition is now in its 157th year, and is the longest standing exhibition of its kind in the world, having been held almost every year since 1854. This year over 6,600 images were submitted to the competition from photographers in 72 countries worldwide. The resulting exhibition will be touring the UK into 2015.
Paul Seawright, Photographer and Professor of Photography at the University of Ulster comments on the exhibition:
For me the work that stands out in the exhibition marries excellent photographic skill with ideas, producing prints rich in meaning, message and technique. The subject matter ranges from the sublime and unusual to the everyday.
Amongst the selected works the following were given awards:
Gold Medal – Jacqueline Roberts (Germany)
Under 30s Gold Medal – William Lakin (UK)
Silver Medal – Mandy Barker ARPS (UK)
Bronze Medal – Damien Wootten (UK)
Bronze Medal – Tamara Staples (USA)
The wonderful image we've included above is SHOAL : 30.41N 157.51E by Mandy Barker, who describes it:
The image from the series SHOAL, was taken on a scientific research expedition to examine marine plastic debris as a result of the Japanese Tsunami. Micro plastic particles and objects retrieved at this grid reference point were photographed on board the 72-foot yacht, which sailed from Japan to Hawaii in June 2012.
See the exhibition for yourself on tour:
22 Nov 2014 – 10 Jan 2015. Banbury Museum & Art Gallery, near Oxford
2015
16 Jan – 15 Feb. Royal Albert Hall, London (Open days TBC)
14 March – 10 May. Shire Hall Gallery, Stafford
4 – 30 Jun Waterfront Hall, Belfast (Belfast Photo Festival)
You can find out more at the website here.