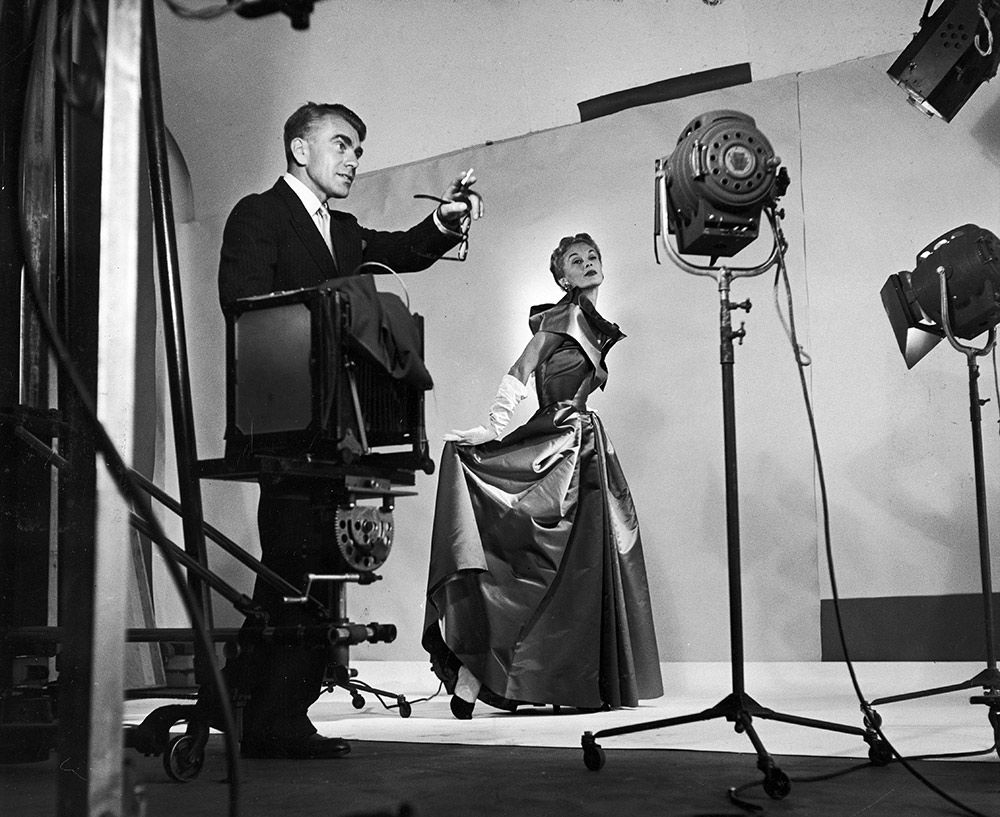 'Fashion is an expression of the times. Elegance is something else again.' Horst, 1984
Horst P. Horst (1906-99) created images that transcend fashion and time. He was a master of light, composition and atmospheric illusion, who conjured a world of sensual sophistication. In an extraordinary sixty-year career, his photographs graced the pages of Vogue and House and Garden under the one-word photographic byline 'Horst'. He ranks alongside Irving Penn and Richard Avedon as one of the pre-eminent fashion and portrait photographers of the 20th century.
An international figure, Horst worked predominantly in Paris and New York. Born in Germany, he became an American citizen in 1943, changing his surname from Bohrmann to Horst. His extraordinary range of work outside the photographic studio conveys a relentless visual curiosity and life-long desire for new challenges. The huge collection of prints, drawings, notebooks, scrapbooks and letters that Horst carefully preserved throughout his life, alongside thousands of prints in the archives of Condé Nast, bear witness to his virtuoso talent.
6 September 2014 – 4 January 2015
The Victoria and Albert Museum is located at Cromwell Road, London SW7 2RL