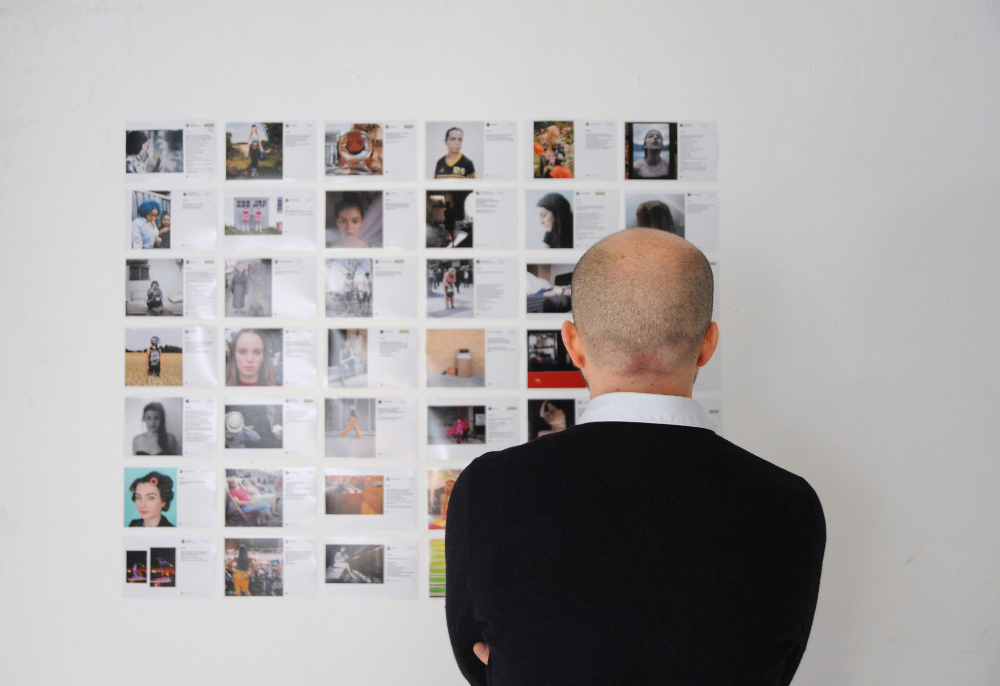 It felt like it might never happen, but it did, we finally made it to Israel, and on Friday 2nd February 2018 we launched our GIRL TOWN exhibition at Alfred Co-operative Institute for Art & Culture, Tel Aviv.
Alfred Gallery is run by a group of artists who set out to create a cooperative space and who now, 12 years later, welcome international exhibitions and collaborative projects to their huge space in Simtat Shlush. The building had once been the printworks for a communist publication, and after changing through many uses it feels like the space has come full circle and returned to it's socialist roots.
On the afternoon of the launch, Alfred Institute filled with a steady stream of people and there was a real buzz – they'd heard about the exhibition through friends in the UK, friends in Tel Aviv, friends in Germany and other parts of the world. They'd read about it in Haaretz, one of Israel's largest newspapers. They'd been waiting for us to come. We were made up!
Everyone had positive things to say, they asked questions about the work, about Shutter Hub, about what we'd do next, and what we could do together. All the effort in getting GIRL TOWN there felt completely worthwhile. And there was cake.
GIRL TOWN, originally shown at Photomonth East London International Photography Festival in 2016, is an investigative exhibition celebrating the culture of the female in the 21st century. Curated through Instagram, the exhibition has allowed female and male photographers from all over the world to share their interpretation of what it means to be female today, in a time of constant socio-political and economic change.
GIRL TOWN Tel Aviv has been made possible thanks to the support of many good people (you'll find a list at the bottom of this page). Metro Imaging provided the photographic printing free of charge, donors through the crowdfunding campaign funded almost 50% of the costs, and the rest of the costs have been subsidised from outside of Shutter Hub. It hasn't been easy, but it had to be done. We're inspired to keep the GIRL TOWN momentum going, we've got some ideas to persue, and although we can't share anything yet, we hope to have some more good news to tell you soon.
We'll be keeping in touch with the artists and photographers that we met through Alfred Institute and at the launch event, and hope to collaborate again on more exciting projects in the future.
GIRL TOWN
8 February – 9 March 2018
Tuesday – Thursday 17:00 – 21:00, Friday 10:00 – 14:00, Saturday 11:00 – 15:00
Alfred – Cooperative Institute for Art and Culture
Simtat Shlush 5, Tel Aviv-Yaffo 6684714
Want to know more?
Read why it's important for us to have taken the GIRL TOWN exhibition to Israel, here.
Read why people are supporting GIRL TOWN Tel Aviv, here.
Read how GIRL TOWN was received at Photomonth East London 2016, here.
All images © Karen Harvey