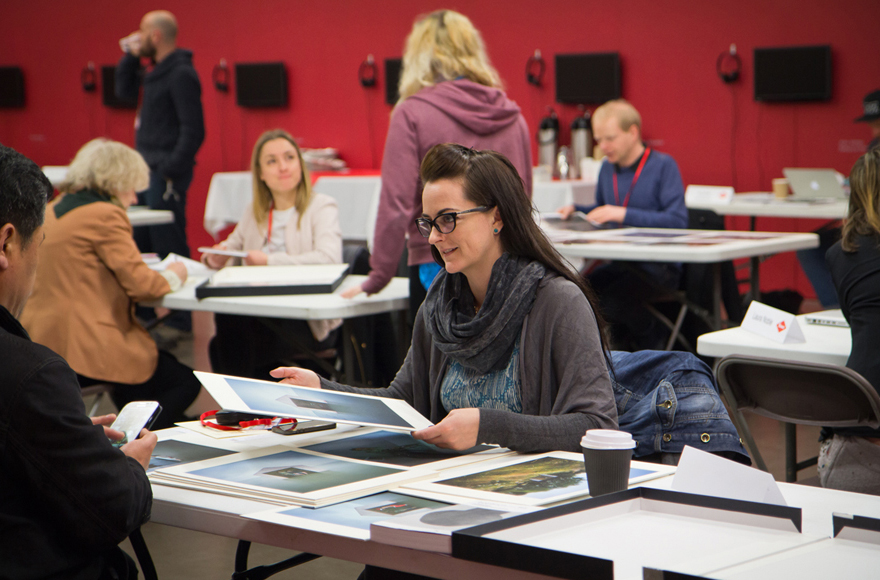 FORMAT International Photography Festival is well known as one of the UK's leading festivals of photography, and this year there are a huge number of events planned, including exhibitions, talks, performances, workshops, master classes, and other interactive events. Format will draw together leaders in the world of photography from around the world, and provides an opportunity to learn, debate, contribute, participate and share ideas.
There are far too many events and exhibitions to list here, however a few which we've noticed so far are:
– Obsolete Studios will be setting up a tintype studio at Derby's community darkroom, The Photo Parlour. On the launch evening on Thursday 12th March (from 18:30 – 20:30) Rob Ball will be in residence. Have your image taken by and watch as he processes and presents them the following day (Friday 13th, 10:30 – 17:00).
– Debbie Adele Cooper's project DerbyAnon (at St. Werburgh's Church) focuses on anonymous portraits from the Winter collection, and using 19th century Dry Plate techniques she is recreating and reimagining works from the fledgling archive, and presenting them in a unique fashion. (at St. Werburgh's Church)
– Unstable (at The Photo Parlour) is an exhibition of heat sensitive and photographic works which are unfixed. Visitors to the exhibition will have the opportunity to interact with the exhibited work, so that it changes gradually during the course of the exhibition. Unstable challenges the concept of the photograph as "evidence" or "proof" in a playful and interactive way. Curated by Melanie King, Anthony Carr and Claire Reece.
– Inspired by Marshall McLuhan's seminal book The Medium is the Massage, Miniclick present an in-print and online experimental participatory project, The Heart Grows Fonder (or Photography as Repair), focusing upon the importance of communication and community.
– The festival will also incorporate an International Portfolio Review event, where photographers can have the chance to discuss their work with some of the biggest names in photography. The event will culminate in an awards ceremony in the evening where entrants in the Portfolio Review will be eligible to win awards selected by the judging panel. You can still book your place here.
FORMAT will run at various venues around Derby between 13 March and 12 April 2015. If you're going to FORMAT this year then you should check out the various events on offer at their website, and it's also worth taking a look at the FORMAT blog for announcements.