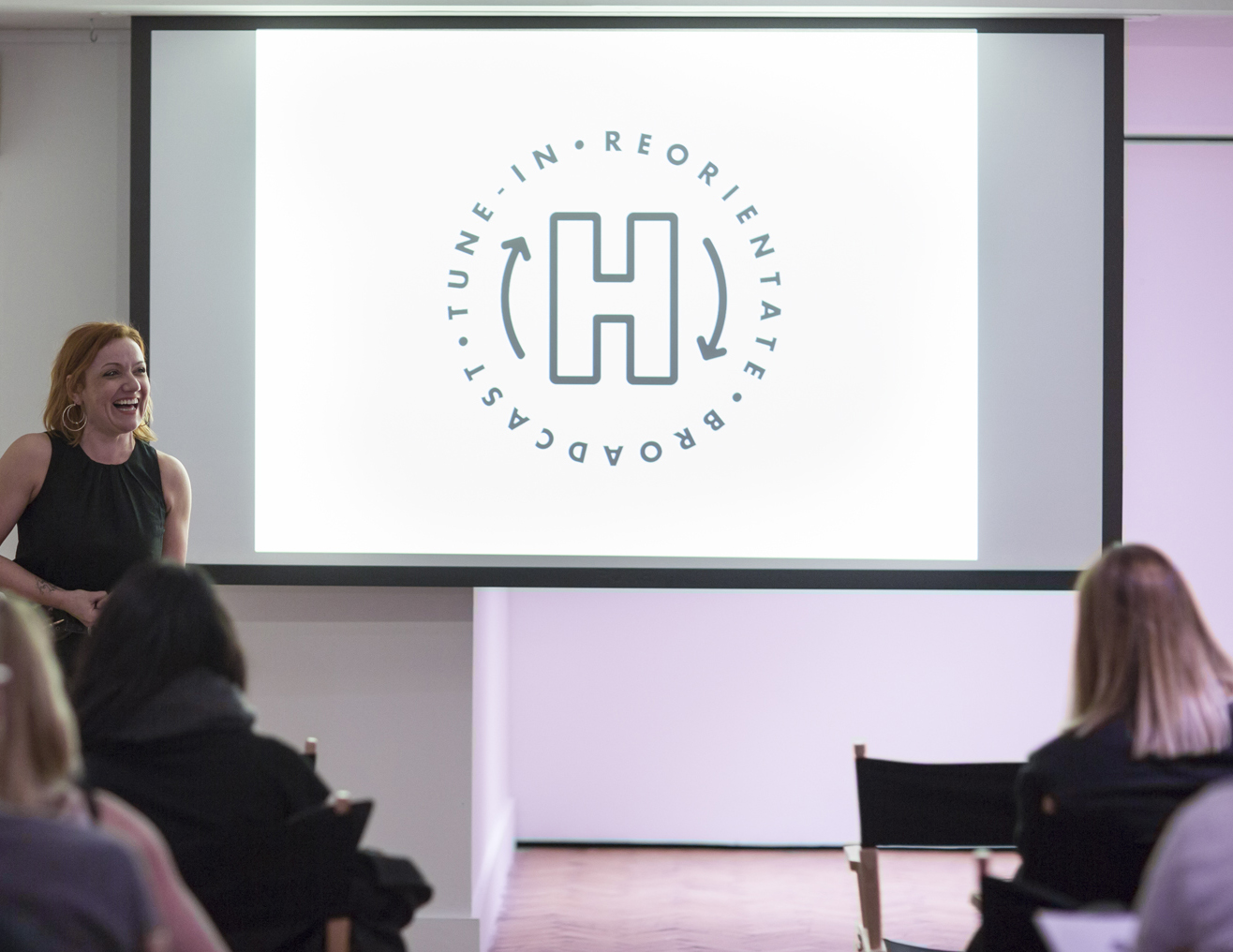 We're very pleased to be able to share this special invitation to join Shutter Hub and The Hypercycle team for a friendly and fun evening in Soho next month and find out more about Reorientating your creative life.
If you are looking for new ways of working, feeling at a creative loss, or wanting to re-adjust your life so you can make the most of your creativity, we're hoping The Hypercycle team will be able to help you.
During the GIRL TOWN exhibition at London Photomonth we met Hypercycle Director, Dannie-Lu Carr. She shared her story with us, how she gave a fascinating TEDx talk, asking the question 'Is there An Inconvenient Truth for Culture?' in July 2015 and how that has led to her current findings and practice.
Now Dannie is launching a new phone app to help with creative Reorientation – we've been invited to be a part of it in its early stages, and you can get involved too…
After 20 years of working in creative industries as a practitioner, director, coach, or just audience member and fan, Dannie-Lu Carr had noticed that there seemed to an increasing 'Hypercycling' of cultural practice.
'Hypercycling' refers to the modern-day pressure on creative people to work faster and produce more and more in less and less time; expectations of being constantly switched on, plugged in and available; plus infinite distractions vying for our attention. All of which leads to feelings of chaos, overwhelm, procrastination and pressure in the creative process – and an output that is the equivalent of a 'cultural sugar hit', rather than anything meaningful. Dannie suggests that we need to Reorientate ourselves – away from the Hypercycle and back into our own individual creative flow, giving our creative journeys the space and time they need to flourish – and to take back the importance of private creative time, out of which work of value, resonance and long-lasting cultural impact can grow.
On 26th January the guys at The Hypercycle will be running an event called Confessionals: The Dirty Secrets Of Culture, at 6.30pm in Soho. (named Confessionals due to Dannie's discovery that people consistently wanted to share their stories and experiences around The Hypercycle and its effects on their work, well-being and creative practice.)
The event will be an opportunity to learn more about the idea, meet and share experiences with other creatives, and will introduce a beta version of the new Reorientations phone app. They are looking for a limited number of people to dedicate 6 weeks of creative practise using the app and share back their experience of it. Some of these experiences may also be referenced and shared in Dannie's follow up TEDx talk, scheduled for March 2017.
The app is designed to Reorientate creative collaborators and individuals out of their creative disorientation and into their flow, and provides the opportunity to become part of The Hypercycle community.
Places are limited and by invitation, so if you are interested in attending the event, or would like to find out more, please contact The Hypercycle team via their website (quoting 'Shutter Hub invite' as soon as possible. Hopefully see you there!
Image: Dannie-Lu Carr © Amanda Thomas