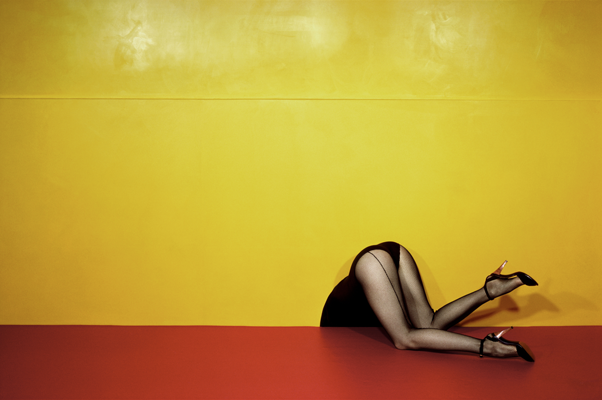 Come and join us for the first Shutter Hub Meet Up of 2015 and hang out with some of our lovely photography friends! This meet up is open to everyone, whether you are a member of Shutter Hub or not. If you are a photographer or love photography then we're sure you will have fun…
We're going to see the Guy Bourdin Image Maker exhibition at Somerset House in London.
CLICK HERE to book your place!
The exhibition is described as:
The UK's largest ever exhibition of the influential and enigmatic fashion photographer Guy Bourdin, featuring over 100 works and previously unseen material from the photographer's estate, from 1955 to 1987. This major show charts Bourdin's distinguished 40-year career from Man Ray's protégé to photography revolutionary in his own right and explore his pursuit of perfection. The exhibited works exemplify the craftsmanship behind his images, from production to publication, and their enduring quality as a consequence.
We'll be meeting at 3pm on 5th February 2015 in the main entrance to Somerset House. Please include your mobile phone number when booking so that we can call you on the day if needs be. Directions, map, accessability information, and other details are available at the Somerset House website:
Tickets for the exhibition are £9, £7 for concessions so please bring along enough money to pay for your entry on the day (if you are a student, unemployed, or have a National Art Pass please bring along proof).
We really hope you'll be able to join us, it'll be great to catch up!
the Shutter Hub team