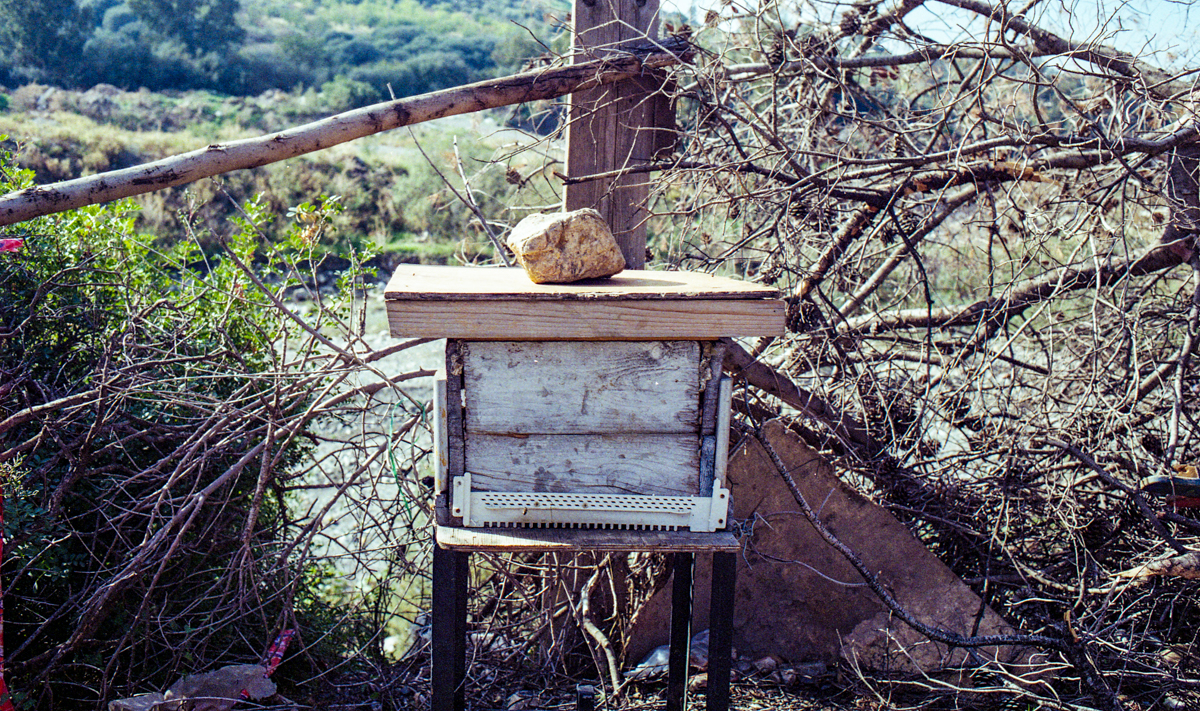 Shutter Hub member, Venetia Menzies, is a photographer and journalist who seeks to reveal a mosaic of human realities, all components of our globalised and diverse world.
Venetia has recently exhibited with us in the Shutter Hub OPEN 2018 in both London and Amsterdam. Her projects focus on the lived experience of globalisation on livelihoods, religions, geographies and cultures. Often relying on collaborative methods, her work places the human story at the epicentre.
Graduating from University College London with a 1st class degree in Economics, she was later awarded the Stationer's Foundation Scholarship to pursue a Masters in Documentary Photography and Photojournalism at the University of Westminster, afterwards being commended as BBC Visual Journalist of the Year 2018.
Venetia runs photographic storytelling workshops with marginalised communities in London, working with organisations such as The British Library and Octavia Foundation and the British Red Cross (who are recipients of the Camera Amnesty), where she works with a group of fifteen asylum seekers, many of which are destitute.
Here, Venetia gives us an insight into her documentary project, 21st Century Bedouin.
21st Century Bedouin is a documentary project that explores how nomadic life in Algeria has been radically transformed over the past century, through events such as French colonisation, civil war and mass urban migration. The project examines this change through the lens of an individual family, whose story is told by its youngest member, the 21st Century Bedouin. Beginning in 1890s with his grandmother's story, we find each generation experiences a common theme: migration. As the 21st Century Bedouin is unable to return home, the photographer revisits each place the family called home, returning with photographs from a time and country of his memory. The photographs display the protagonists handwriting, inscribed around each picture, annotating the events that took place at each site. These site-specific descriptions are translated from Arabic to English, mirroring the dual realities experienced by the 21st Century Bedouin.
As migration today is such a polemic issue, 21st Century Bedouin provokes us to remember its perpetual history, its presence everywhere in nature, and its necessity for our survival throughout the human story.
The series has another aim, as it seeks to give a crystalized political history of Algeria. As the atrocities committed in French Algeria are largely written out from the pages of history, and as the violence of the civil war left a legacy of confusion and double-truths, little is known in the West of Algeria's history. By presenting a political history as experienced by an individual family, the series does not seek to present a singular history of the country, but to offer an insight into how one family who had little interest in politics had their lives turbulently transformed by political events.
The series has been hugely successful, being shortlisted for the prestigious Contemporary African Photography Prize, the PhotogrVphy Grant, the Royal Photographic Society's annual exhibition, as well as receiving an Honorary Mention from Getty Reportage and winning the Maghreb Photography Awards in 2018. The piece has subsequently been exhibited in London and Morocco, and is seeking to be exhibited across the UK, France and North Africa in the new year.
This collaborative body of work builds on the photographer's interest in blurring the lines between photographer and subject, requesting instead that those at the center of the story join the artist in presenting a narrative. This series, along with the photographers collaborative work 'Soo Dhawoow' and her newest project 'The Mirror Man Named [Redacted]' led the photographer to be commended as BBC Visual Journalist of the Year in 2018.
Marginalised individuals are segregated from wider society not just physically, but through laws, policies, social hierarchies and emotions like fear, hate and indifference. When the powerless are forcibly swallowed by dominant regimes, psychosis is pervasive. To elude the panoptic regime, the powerless manifest a distinctive space of existence from the 'terrain imposed', a temporal imaginative space in which they are in control.
It is an ambitious hope of mine as facilitator, that photography's ability to act as therapy may improve my collaborator's sense of autonomy and self-esteem. Photography is a physical and cognitively active process that involves reconstructing a story, freeing it from static form. The tangibility of a photograph presents an experience in tactile form, which serves to attest to its value and reality. Participatory methods of photography, therefore, can offer a chance for marginalised individuals to reclaim the role as narrator of their story, which is so often hijacked by those with greater social power.
See Venetia's Shutter Hub portfolio here, to find out more about her work.
---
Not a Shutter Hub member yet? Join here for opportunities to promote your work online and in exhibitions, access selected opportunities, events, seminars and workshops, meet up and share photographic experiences, and become part of our growing community…