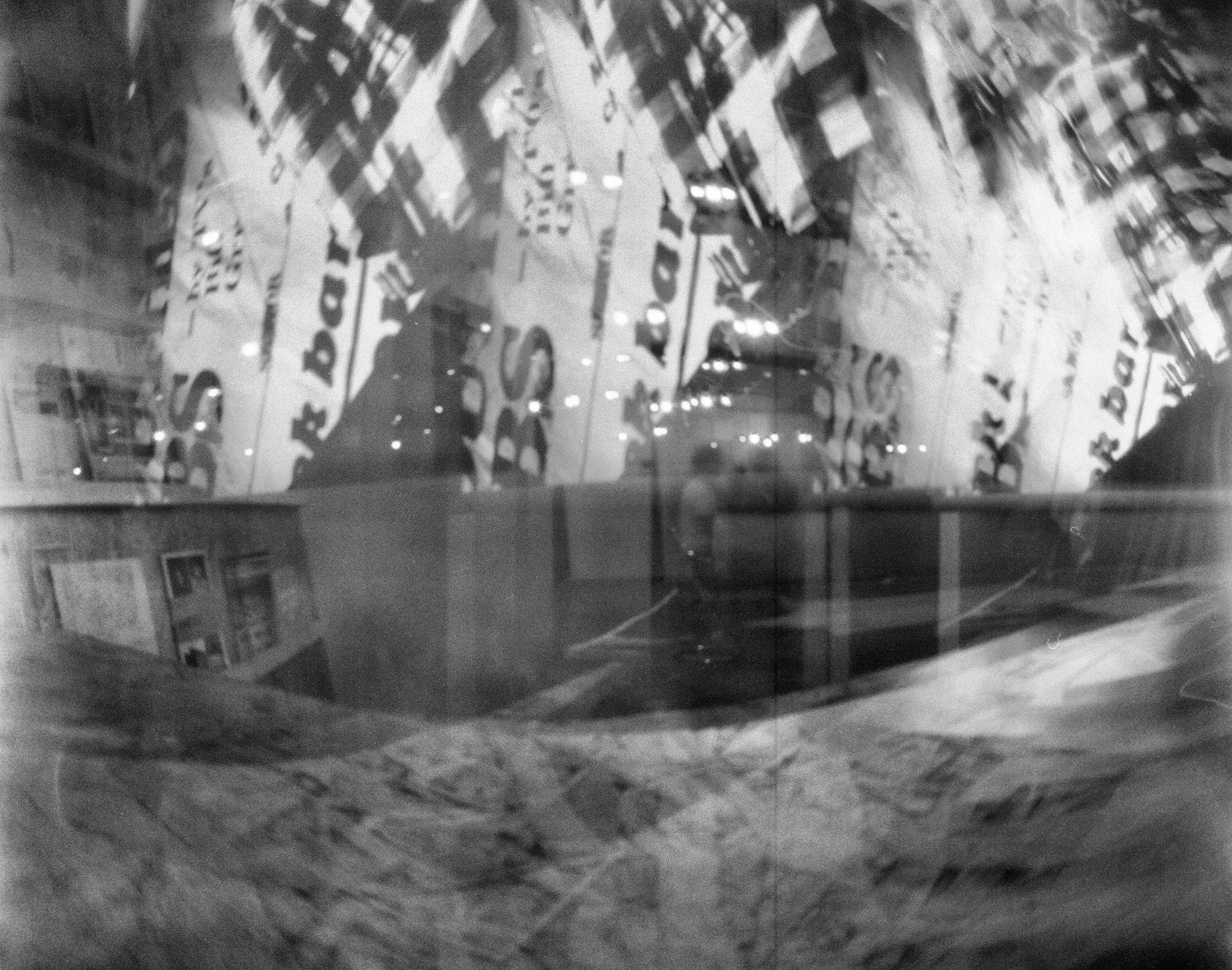 Close Up: A series taking a close-up look at some of the favourite series of works from Shutter Hub's photographers…
Shutter Hub were pleased to be one of the sponsors of this year's London Pinhole Festival, organised by the London Alternative Photography Collective (LAPC) at Doomed Gallery in London. Sheila McKinney was one of the artists involved and documented the occasion, fittingly, through a series of Pinhole images taken throughout the day.
Sheila McKinney is also a member of Shutter Hub and will be showing her work at the Shutter Hub OPEN exhibition this year. She explains more about her Pinhole project:
I have been shooting film for a number of years and then added an iPhone to my camera collection about 3 years ago. I love film but iPhone apps allow me to experiment and be creative wherever I am and without a conventional darkroom. I currently divide my time between London and St John's, Newfoundland where I am working on a pinhole landscape project – images from this can be found on my website.
This project began as an idea for the LAPC Pinhole Exhibition and Festival at Doomed Gallery in April 2015. Beer cans were transformed into pinhole cameras (instructions on how to make a beer can pinhole camera can be found here), some with film and some with paper, they were then placed around the gallery. Those with 4×5 Ilford HP5 film for the duration of the exhibition, which was 3 hours. Some with Ilford 3 ½ x 5 RC satin paper, which were left exposing for the 3 days of the festival. Then a few more film exposures were made during the next LAPC meeting.
As the cans were not fixed in place there was the possibility that they could be moved during the evening. In fact someone picked one of them up and asked where the hole was, as they did that it suddenly asked 'is this exposing?'
I've been shooting pinhole for the last 2 years with Holga pinhole cameras but had never made my own, so this was definitely venturing into the unknown!!!
I was delighted when the processed film and paper had images, overexposed and flawed; with some cans clearly moved, but there was something I could work with.
After scanning and some iPhone manipulation I produced these final images. This project has moved my process in another direction, wanting to make pinhole cameras from other objects and experiment with creating more abstract images.
You can see more of Sheila McKinney's work at her Shutter Hub profile. You can also see her work at the Shutter Hub OPEN exhibition, with a Private View on 8 June 2015.
Do you have a series of work that you are particularly proud of and want to share here? Drop us an email, we'd love to hear from you!