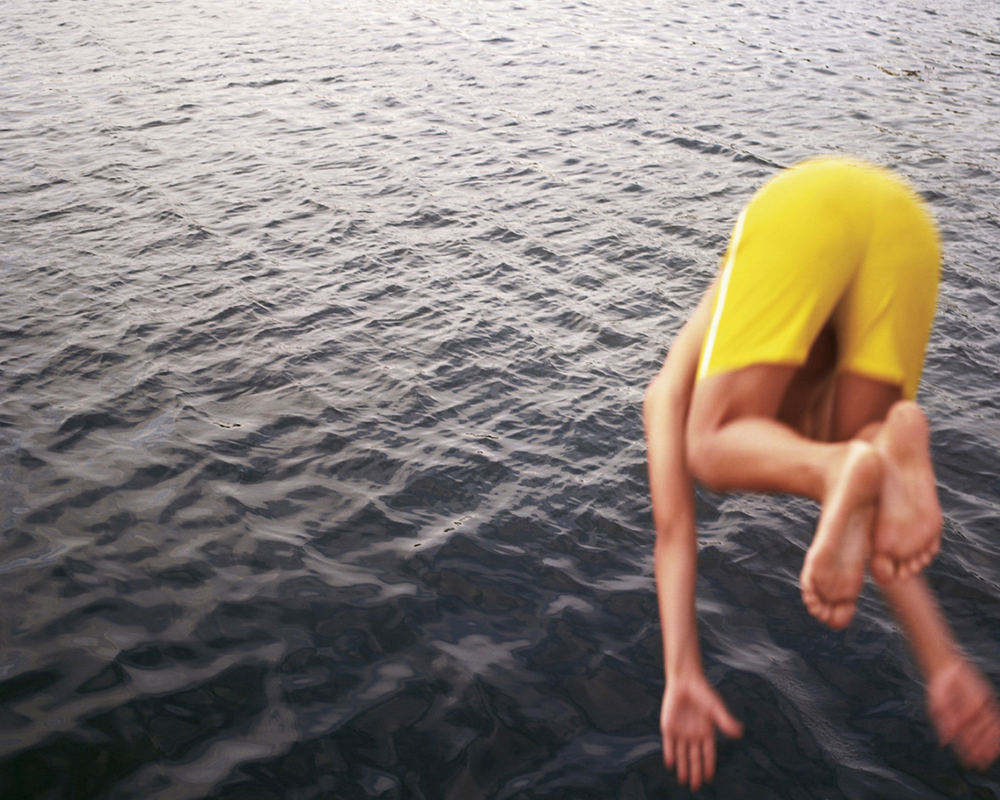 Michael Whelan is a photographic artist and lecturer. His photography is about responding to the environment, and documenting subtle human conditions and the connection we have with the environment and objects that surround us. His style has been described as having tranquility and being gently observed, and within his work he explores scale, topography perspectives, and human interaction, whilst questioning the boundaries of documentary photography and creative processes.
Michael is known for the way he engages with a subject, his enthusiasm towards image making, and is interested in the complex and beautiful relationship with our environment, and how it influences us as people.
Michael is currently exhibiting an image from his series Fragments in our BORDERS exhibition at Bridewell Theatre in London. When he told us about his project Unfurled Land, we felt the work was important and needed to be shared – so here's Michael, telling us about Unfurled Land, in his own words…
Cuba is synonymous with its charming old American cars, unspoilt architecture and colourful locals. Until recently, global tourism has been restricted due to decades of embargoes, and these photographs were taken between 2013 and 2016 at the beginning of the country's socio-economic and political shift, during the declaration of detente with the USA during the Obama administration.
Until recently, the majority of Americans have never had an opportunity to visit this culturally rich island, and it was during one of my first visits that the complex history between the two nations became obvious. There has been years of political progress between the two nations until the recent inauguration of the Trump administration which has re-imposed sanctions. During this unsettled period, work has been made to preserve the Cuban way of life and the authenticity of the nation, before mass tourism descends and strips away at the fabric that Cuba is appreciated and known for.
Cubans have survived political unrest throughout history, for over 50 years the government has provided no hope to thrive freely, that is until now. Whilst it is still uncertain what the new political regulations and commercial relations between the US and Cuba will mean to the average citizen, what has become obvious is the uncertainties of the nation.
We have seen a gentrification blueprint before in western societies, where re-housing and political corruption often breeds social dysfunction and fractures societies. This can lead to gang crime in satellite towns where inadequate housing is provided. After the process of temporary rehousing, families are often unable to return to their homes, as wealthy Cubans have been buying the renovated properties directly from government officials obtained through bribes. This global familiarity of gentrification is diluting the soul of yet another city. Once again it appears that the few elite with wealth and power grow richer through this political process, whilst capitalists that trade on corruption drive a wedge into the country further widening the social divide.
The intention of this project is to document the lifestyle that communities can still enjoy today before a change in culture, before the international hotel chains and the investment capitalists of the world manage to bribe their way in to take over the street corners where locals just hang out chatting to their neighbours, and profit from the teenagers excited about having access to international pop cultures and desirable influences. It's about recognising a need and the importance of considerate growth for a country that still feels like it's at war with itself, and to try to preserve life on the streets before it becomes another unrecognisable and homogenised tourist destination catering to the masses. This series is an observation of a nation that is desperate to progress, but is being restricted for reasons unknown to the public.
All images © Michael Whelan
Do you have a favourite photographer you would like to see featured in one of our Close Up features? Or maybe you have a series of work you'd like to share? Send us an email to submissions@shutterhub.org.uk
---
Not a Shutter Hub member yet? Join here for opportunities to promote your work online and in exhibitions, access selected opportunities, events, seminars and workshops, meet up and share photographic experiences, and become part of our growing community…