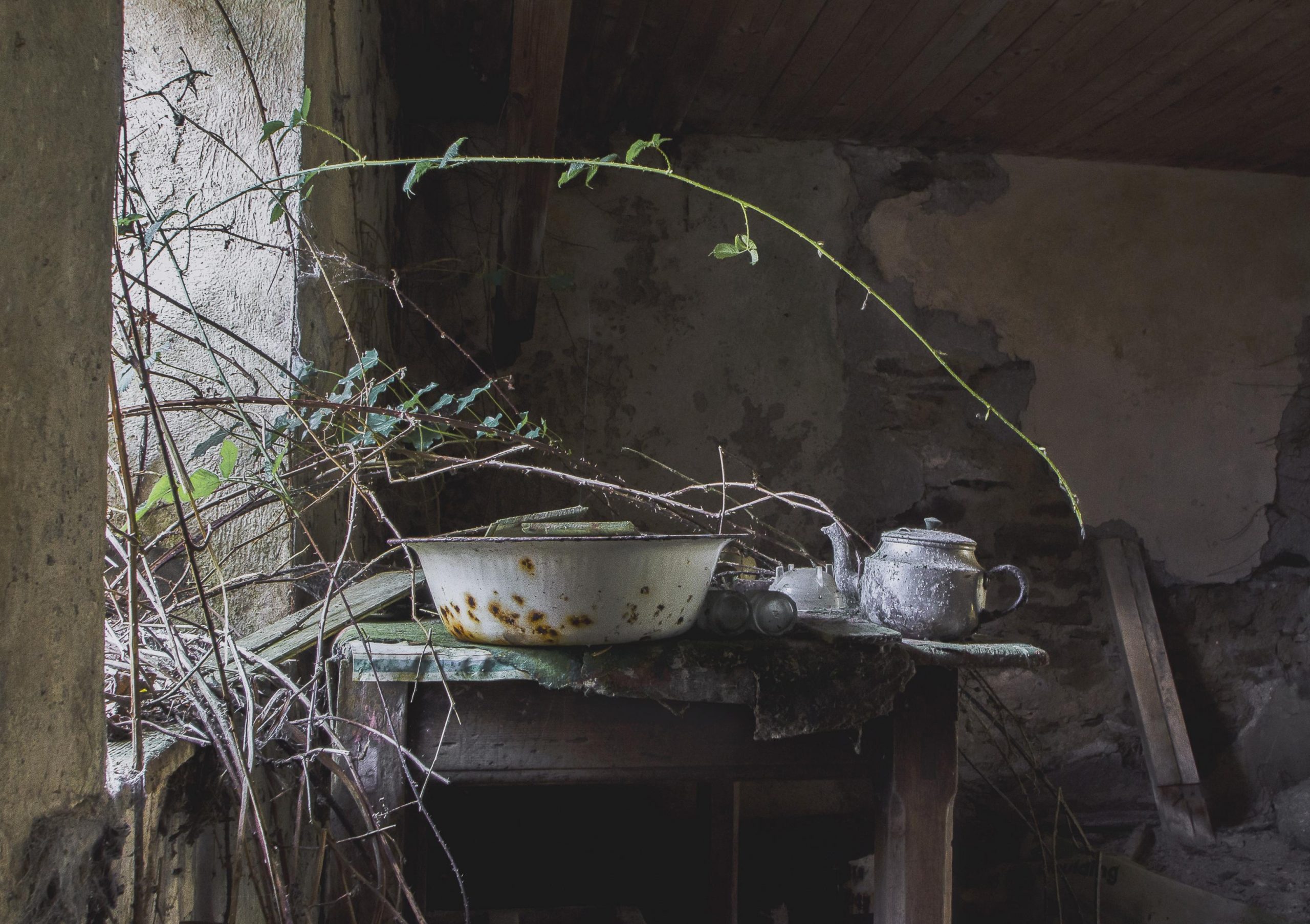 Steph Murray is a London-based fine-art photographer. Born in Ireland, she worked in many fields within the visual arts before finally focusing all her attention and love into photography.
She believes art should draw upon craft, patience and insight. It should be aspirational in skill and evocative in emotion. She credits artists such as Gregory Crewdson, Adelardo Morrell, Sally Mann and John Hillard as influencing her. Although their content and technique may vary, their works still possess these key elements.
Her images look to capture an element of a subject that is not often seen. Hoping to engage with the audience either by evoking emotion or curiosity. Her photos tell stories, looking past facades and accepted norms.
In the series Dust to Dust, she returns to her roots and opens the doors of the abandoned homes that can be found in rural Ireland.
Her images examine the frequently overlooked and largely unspoken experiences of those that stayed when other family members left for cities in Ireland, England and elsewhere. This series examines not only the specific lives, social history of the region (the physical record of which is fast disappearing with every storm) but also a meditative review of the passing of time, how these properties are being swallowed back into the landscape from which they came as nature pushes into the interiors and begins to dominate the spaces.
"In the sweat of thy face shalt thou eat bread, till thou return unto the ground; for out of it was thou taken; for dust thou art, and unto dust thou return" Genesis 3:19
You can see more of the work of Steph Murray at her Shutter Hub profile here.
Do you have a favourite photographer you would like to see featured in one of our Close Up features? Or maybe you have a series of work you'd like to share? Send us an email to submissions@shutterhub.org.uk.