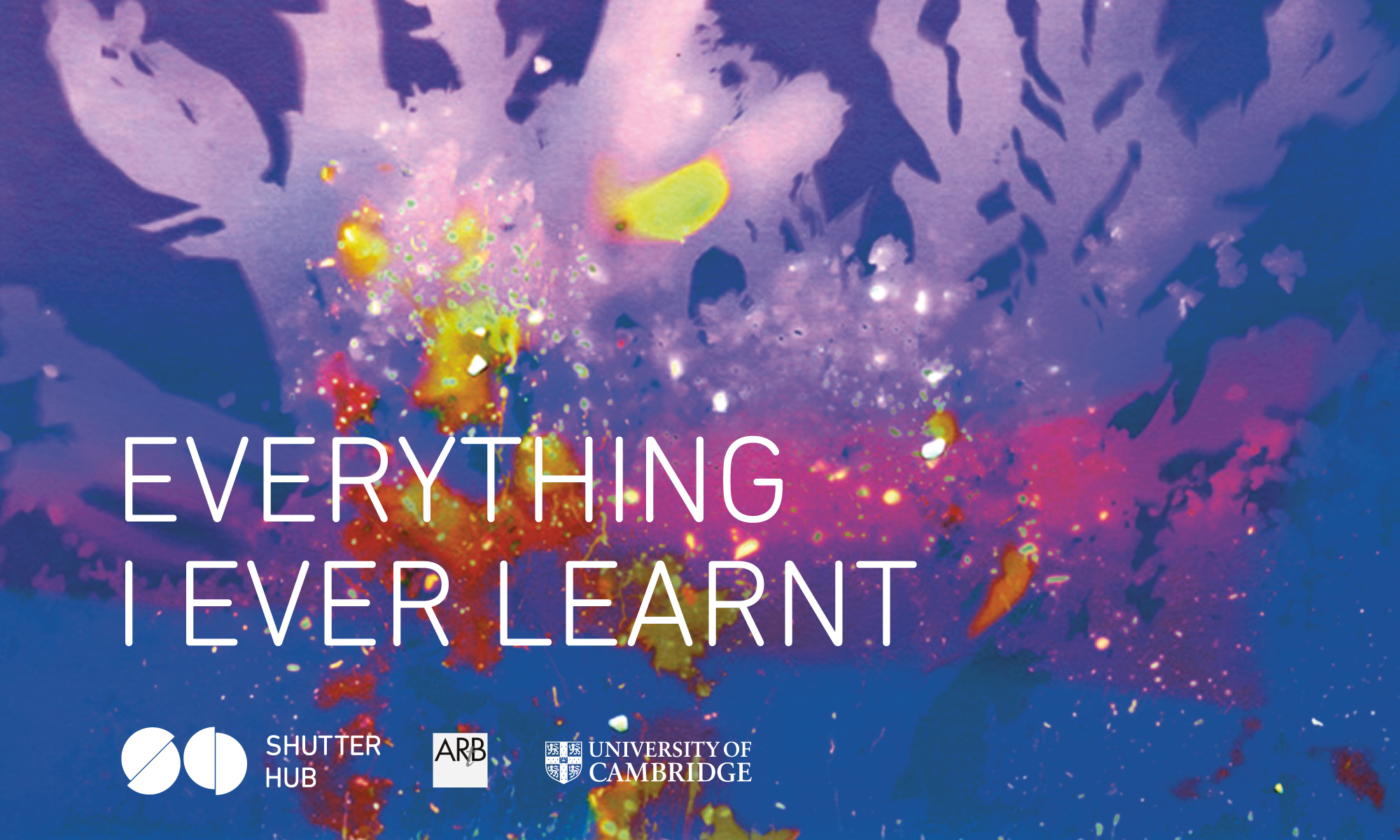 Shutter Hub has been invited back to Cambridge University in April 2019 to curate an exhibition in partnership with Art at the ARB, and we want to take as many photographers with us as possible!
You may recall we originally planned to provide a platform for just 4 photographers' projects, but after the amazing success of the Shutter Hub OPEN 2018, we went back to the drawing board and came up with a plan to create a group exhibition which is affordable, inclusive, and allows dozens of photographers to showcase short series of work (or single images if they prefer). Art at the ARB were really excited to invite us to do something totally different for them in what seems to have become our signature style overnight!
We're teaming up with the marvellous people at Newspaper Club again, to bring the democracy of newsprint photographs to Cambridge University, and we can't wait! Anyone who took part in our Artifical Things exhibition there will know what a great venue it is, and a great audience too.
So, you'll still be able to submit your work to be shown at Cambridge University, but with less competition, more opportunity, and more ease! The gallery walls will be filled with your images, taped to the walls and printed on tabloid format high quality newsprint. It's going to look amazing! (And it also means exhibitors won't have to print, frame or deliver their work – win, win!)
Our theme is  Everything I Ever Learnt, it's open to your interpretation and we're inviting photographers to submit single images and projects (up to 6 images) to be considered for the exhibition.
The exhibition will run from 28 March – 3 May 2019.
There will be a private view on the evening of Thursday 4th April 2019.
The deadline for applications is Friday 15th February 2019.
Members entry: 1 image £10. Up to 3 images £20. Up to 6 images £30.
Non-members: 1 image £20. Up to 3 images £40. Up to 6 images £60.
Theme: Everything I Ever Learnt.
Visual communication is (generally) the first form of communication we encounter. Everything I Ever Learnt – everything I have seen, felt, remembered, everything, influences and informs every thought I will ever have.
That image reminds me of something. It ignites a small flame that lights my way through the filing system of my mind. It brings me eventually to the hint of a memory, and that memory guides my interpretation of the image, influences my reaction, connects my thoughts and feelings, and threads them together, binding them into a new collection, to be drawn upon the next time something familiar arises.

Seen through your eyes, I still see it differently. Perhaps I notice something you don't. That's part of the beauty of photography, and the importance of sharing.
Have you got a series you want to share? An individual image that resonates? This exhibition call is open to your widest interpretation. It's your chance to show the world through your eyes, to tell the story you want to tell, to share something with strangers, and to connect.
We're inviting you to enter up to 6 images to be displayed as we did in the Shutter Hub OPEN 2018, on beautiful and democratic newspaper print, with dozens of other creative photographers, all with stories to share.
The deadline for entries is Friday 15th February 2019
Those invited to exhibit will be informed and announced by Monday 25th February 2019
ENTRIES ARE NOW CLOSED
We are delighted to be partnering with Newspaper Club again for this exhibition, and glad to have this opportunity to further develop our relationship with Art at the ARB at Cambridge University, we look forward to building on the success of our previous exhibition programme with them, Artificial Things.
---

Not a Shutter Hub member yet? Join here for opportunities to promote your work online and in exhibitions, access selected opportunities, events, seminars and workshops, meet up and share photographic experiences, and become part of our growing community…