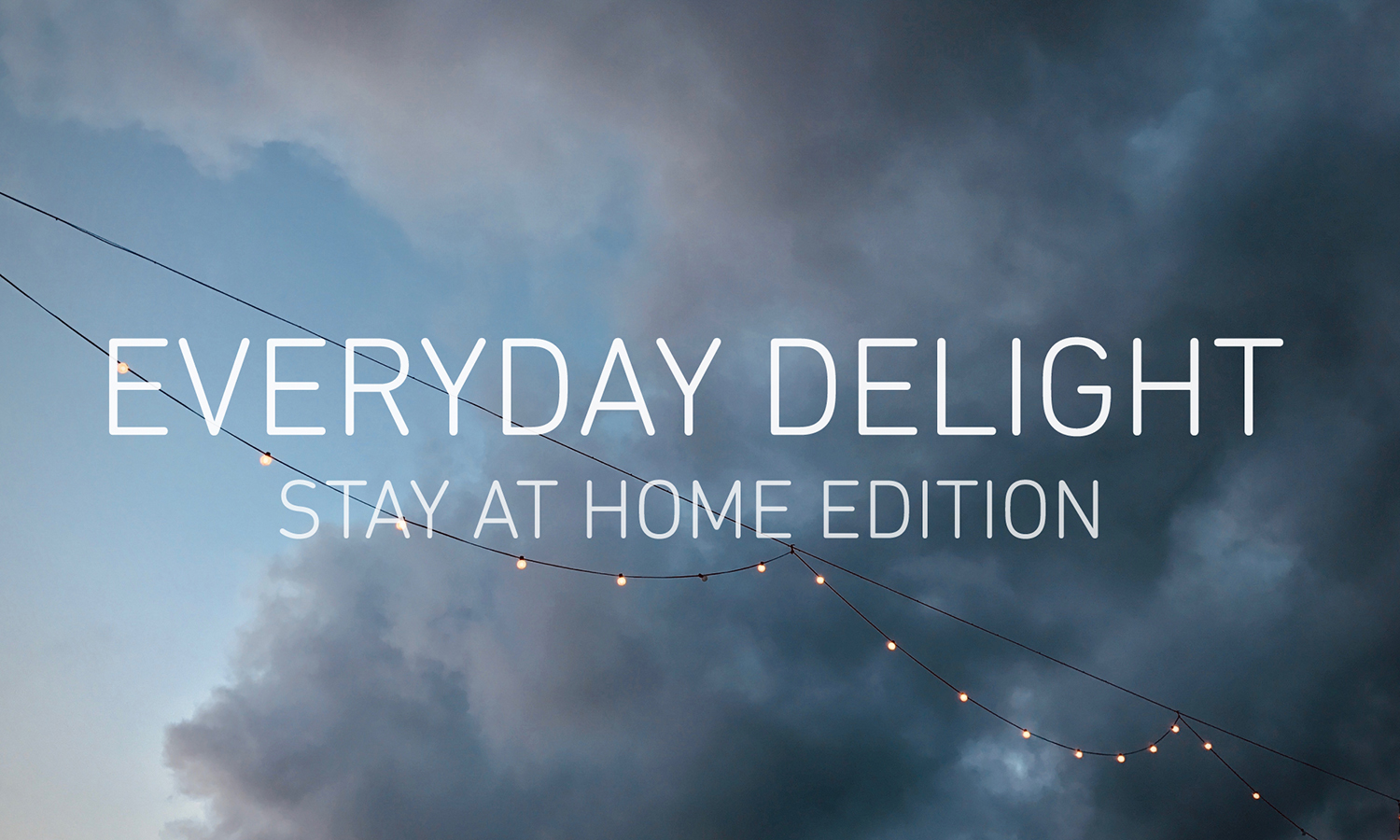 Do you remember when we did the EVERYDAY DELIGHT exhibition, and it really was a delight? Well, we think it's time to revisit that theme and share some joy!
EVERYDAY DELIGHT (Stay at Home Edition) will be an online exhibition showcasing photography that discovers the beauty in the everyday, finds the magic in the mundane, and looks for the joy in the small things.
EVERYDAY DELIGHT might be something to be enjoyed between the rise and set of the sun, it's a prompt to look for joy, to appreciate the little things – flowers growing through cracked pavements, cake crumbs on a plate, rippled shadows, low sun through high trees, accidental colour schemes in the street, raindrops on roses and whiskers on kittens… hang on!
In a world where we seem to have more to worry about every day it's not always easy to find the positive view, but we are hoping that this revisit to the EVERYDAY DELIGHT theme will give viewers something to think about and to focus on temporarily, and perhaps to come away seeing things differently.
We're inviting you to enter up to 5 images to be exhibited online as part of a rolling online exhibition on the Shutter Hub website. The images can have been taken any time, any place. We'll be adding to the selection and expanding the exhibition on a regular basis, so please enter and share the joy as soon as you can – and, please spread the word.
There is no fee to participate.
First deadline for entries: 30 March 2020 (5pm BST)
Final deadline for entries: 30 April 2020 (5pm BST)
---
Not a Shutter Hub member yet? Join here  for opportunities to promote your work online and in exhibitions, access selected opportunities, events, seminars and workshops, meet up and share photographic experiences, and become part of our growing community…