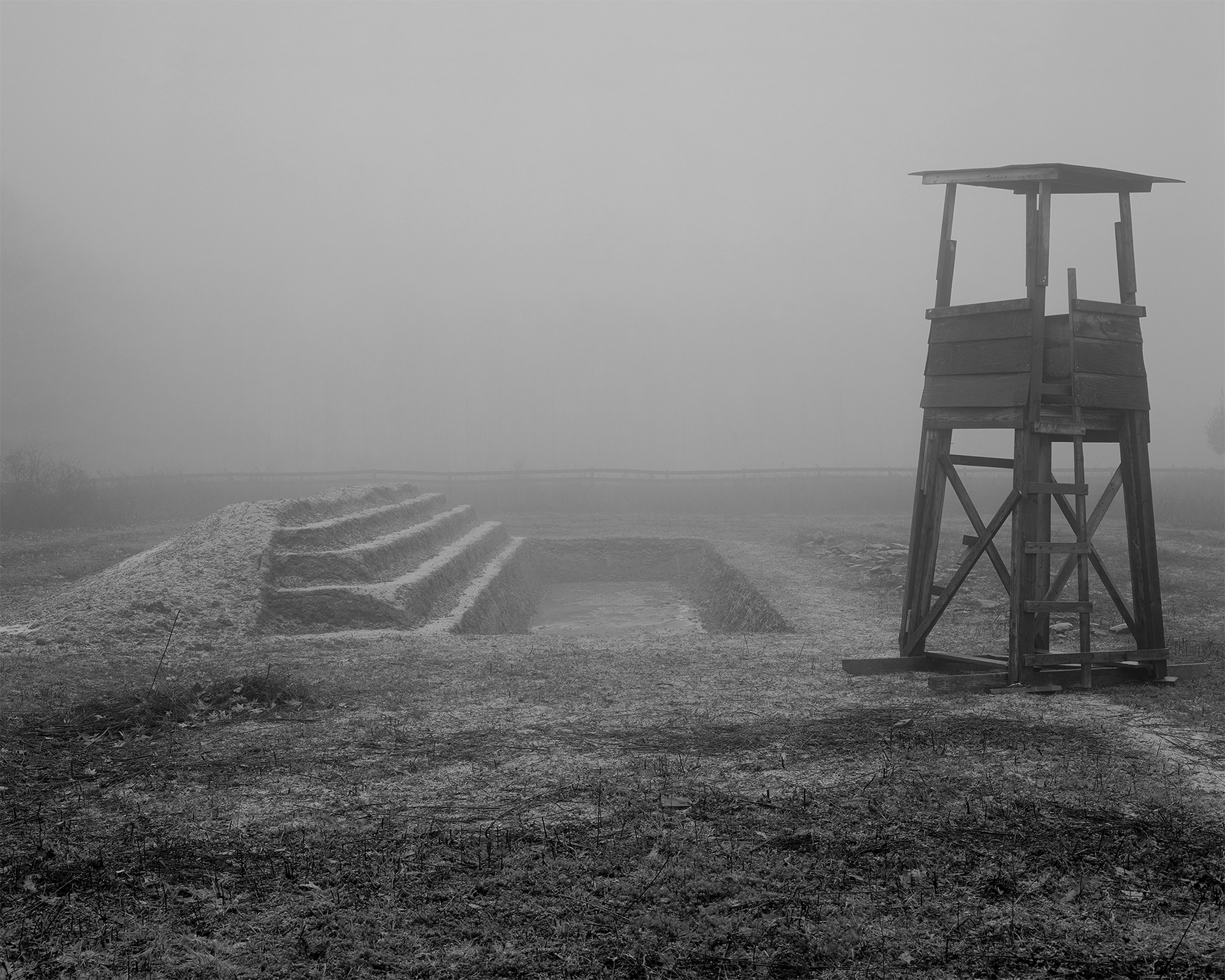 Our Artificial Things exhibition at Cambridge University examines the question of reality within the photographic image, bringing together photographic artists who are exploring and merging the boundaries of the fake, the real, and the in-between.
To celebrate this exhibition, on 30th November, there will be an opening reception and artist's talk from exhibitor Ben Altman, who will present his project The More That Is Taken Away.
Ben Altman trained as an artist by studying physics, towing icebergs, and racing sailboats. A naturalised U.S. citizen of British origin, his work explores history, home, and the contemporary world. His work has been shown across the United States and in the UK, Poland, Israel, and China.
The More That Is Taken Away takes the mass grave as its central image. It is a performance in three Acts: an extended meditation, a memorial, and a personal reflection, involving protracted manual labour in a constantly crumbling excavation in Ben's own back yard.
"I work alone, behind my house in rural New York. In Act 1, I dig linear volumes within an 18m by 3m rectangle. After several years of changing the shapes and repairing weather damage the result is an empty pit, a mound, and a roughly-built watchtower. I wear and patch the same clothes throughout, and lose weight. For Act 2, I shave off my long hair. I video myself undressing and photograph myself lying in the pit, at twenty stations along the site. In Act 3, the resulting photographs are printed life-size on cotton, exhibited in a gallery, then buried in the earthwork. I will landscape the site next spring. The process, now in its seventh year, is recorded on video and photographed with a traditional 10×8 view camera."
Ben Altman.
Join us at the Artificial Things exhibition reception to hear more Ben Altman speak about this fascinating project.
Artist Talk: Ben Altman – The More That Is Taken Away

Part of the Artificial Things Exhibition Reception

Thursday 30th November 5.30-8.30pm (talks start 6pm)

Art at the ARB, University of Cambridge, Alison Richard Building, 7 West Road, Cambridge, CB3 9DT
Image © Ben Altman.