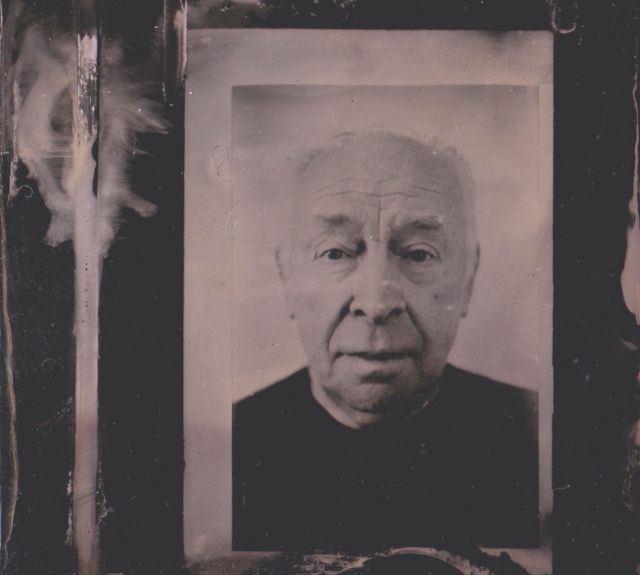 Our Alternative Process exhibition at The Engine Room, Manchester, featured creative and innovative photography by artists working with Polaroid Lift, Wet Plate Collodion, Gum Bichromate, Photogram, Pinhole, Mordançage, Photogravure, Cyanotype and more. The show has prompted questions from visitors about the processes involved and the stories behind the works, so we thought it would be a good idea to meet the artists individually to find out more by way of some short interviews. We speak to Michele Selway about her work…
Who are you and what do you do?
My name is Michele Selway and I have recently graduated from Stockport University Centre in Manchester where I studied Contemporary Photography, however found myself working is a less contemporary way due to the nature of my work. I am interested in the presentational form of a photograph and it's collaboration with the materiality of the image. These areas of investigation have been at the core of my work over the past three years and were essential to the development of my work this year. Through these themes I have been experimenting with alternative and 19th century photography. I have been inspired by the interesting correlation between the powerful factors affecting the landscape (time/erosion/natural factors) and the effect that the 19th century processes that I am working with alter/influence the images.
My most recent practice is marketing and hosting my own events, which I have successfully been putting on in and around Manchester. These events have included bookbinding workshops, reptile handling, bicycle photo booths, life drawing classes and Victorian photographic portrait events. I am currently preparing for the opening of @BBQ arts, a brand new collective arts venue in south Manchester, where we will be making and selling art work, teaching workshops and hosting exhibitions and guests at our Supper Club. Opening next weekend.
What did you exhibit?
The image I exhibited in this exhibition is from a project called 'Somebody's Archive', a project based loosely around a disused viaduct in Manchester's City centre. As any bridge leads us between two points, The Castlefield Viaduct connects and crosses many pertinent themes and crucially, can be perceived as being on the cusp of what it was and what it might become. I see the viaduct as a transitional space, one that I can link to process and surface within photographic experimentation. Alongside my work with alternative processes, I have been inspired by the correlation between the factors affecting transient spaces, photography and preservation societies such as the Manchester Locomotive Society. The medium of photography has it's own evolution and the once abandoned 19th century technique Wet Plate Collodion represent this concept.
What made you take part in this exhibition?
I have always been very inspired by artists working with alternative techniques and find that there is a real craftsmanship in the process which is often lost in todays use of digital media. I love supporting events like this and enjoy even more when I can get involved and show some of my own.
Have you attended the exhibition in person and if so what did you think?
I helped Karen and John put the work up and attended the preview event. It was great, so many old and new faces and a whole bunch of interesting other events going on in the mills.
Other than your own work, which of the other works in the show appealed to you and why?
It was great to see such a diverse selection of work in the show, I was introduced to some new processes which I would love to try in the future, Melanie King's photogravures.
You can see more of Michele Selway's work at her Shutter Hub profile, here. You can read our previous interviews with fellow exhibitors Brittonie Fletcher, Melanie King, Charlotte Davenport, Anthony Carr, Andrew Chisholm, Anthony Firmin, John Brewer, Emma Graney, Amy Rockett-Todd, Rachael Edgar, and Nieves Mingueza.