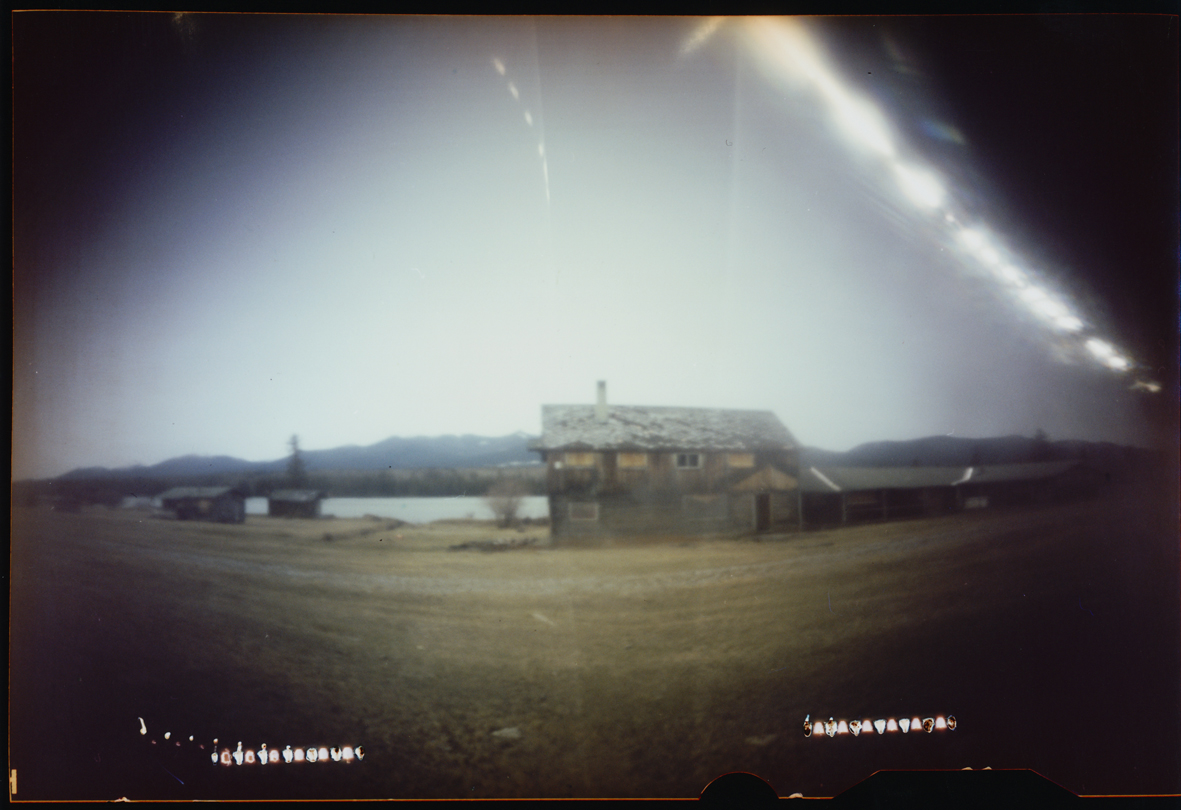 Our Alternative Process exhibition got off to a great start at the Private View, featuring some really creative and innovative photography by artists working with Polaroid Lift, Wet Plate Collodion, Gum Bichromate, Photogram, Pinhole, Mordançage, Photogravure, Cyanotype and more. The show has prompted questions from visitors about the processes involved and the stories behind the works, so we thought it would be a good idea to meet the artists individually to find out more by way of some short interviews. So far we've spoken to Brittonie Fletcher, Melanie King and Charlotte Davenport, and now we turn our attention to Anthony Carr…
Who are you and what do you do?
My name is Anthony Carr, I'm a fine artist/photographer and art handling technician based in south London. I graduated from Winchester School of Art in 1999 with a BA in Printmaking, although much of my work is photographic in nature. I have been working with pinhole and alternative photographic techniques since about 2005. When I'm not working on personal photographic projects I work as an art handler at various galleries in London and as a sculpture technician at Burghley Sculpture Park in Lincolnshire.
What did you exhibit?
I'm exhibiting a couple of photographs from a larger series, documenting some abandoned ranch buildings in the rural southern Cariboo region of British Columbia, Canada. The photographs were produced using small pinhole cameras made from 35mil film canisters loaded with pieces of colour film. The cameras captured the sunlight streaming in from hundreds of holes in the slowly deteriorating roof, over the duration of 4 days. A total of just under 100 hours of continuous exposure. The photographs have a distinctive warped appearance due to the curved film plane in a 35mil film canister camera.
What made you take part in this exhibition?
I decided to apply for this exhibition for a few reasons. The main being the opportunity to exhibit my work alongside other alternative process practitioners, but also the chance to have my work shown in the north of England, and within an interesting venue.
Have you attended the exhibition in person and if so what did you think?
I haven't had the opportunity as yet to visit the exhibition, although I have spoken to another exhibitor who attended the preview and was very positive about the show, space and other work on display. I am very much hoping to get up to see the exhibition before it finishes in December, as the Engine Room looks a very interesting venue.
Other than your own work, which of the other works in the show appealed to you and why?
Having not seen the exhibition, this is somewhat difficult to answer, but I'm generally fascinated by interesting and unusual uses of technique. Melanie King's work is always worth seeing, and we both share similar interests in space and the cosmos.
You can see the exhibition for yourself until Sun 7th December 2014, Saturday and Sunday 10am – 6pm at The Engine Room, Mill 1, Woodend Mills, Manchester Rd, Mossley, Ashton under Lyne, Lancs, OL5 9RR.(Viewing by appointment during the exhibition, contact John at The Engine Room on 07736 849 388) For further information about the exhibition and the other exhibitors see our previous post here.
You can find out more about Anthony Carr's work at his website here. Look out for more interviews with our Alternative Process contributors over the course of the exhibition!