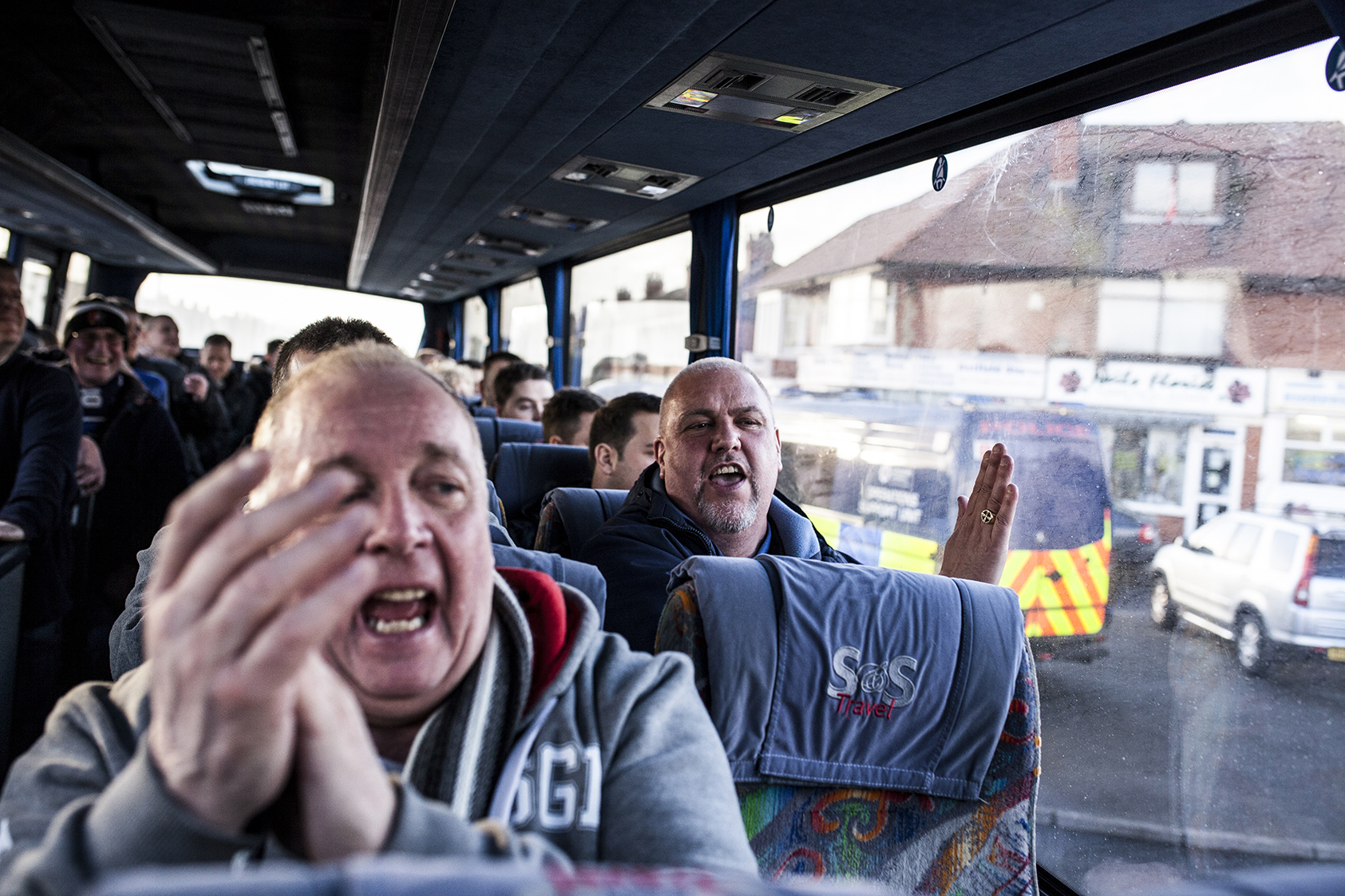 We thought it'd be fun to share some snippets of inspiration and information from some of our favourite people in the photography industry. Something for everyone, and short enough to absorb with ease! So here we are, introducing David Shaw.
David is a documentary photographer and journalist from the UK who works on a range of investigative stories, assignments and personal projects across many story telling mediums. His work has taken him across the globe throughout Europe, The Middle East and Asia but he also works on long-term projects in the UK. Through photography, documentary film and writing, David aims to provide a space for people and places to tell their stories with the goal of connecting people across cultures on a personal level. A passion for human rights and social justice motivates David to create media that is compelling and close to the subject. He continues to complete assignments for various clients whilst investigating important stories across the world.
David was highly commended in the 2016 Rebecca Vassie Awards, which Shutter Hub proudly supported. We were impressed with his work and asked him to share his 3 top tips on gaining access to documentary stories…
Finding a story or a project can be a challenge, but then getting access even harder. Having people allow you into their personal lives and show the world their stories is often a meaningful experience to them, as well as you. It takes perseverance, communication and most importantly trust. From my experiences gaining access is an integral part of realising the subject matter of a project. Here are a few tips and examples of how I have gained access to some of my long-term stories over the last few years.
1. Be open to conversation.
Never turn down a free meal, or a tea, or anything that can be social. Much of the research and development of project ideas – and then the access – spur from idle conversations. It can be awkward at first; trying to get to know people when you are an outsider or guest, but the friendly setting of a meal, brew, beer or even a quick cigarette gives a reason to talk. For my first proper project in Calais, conversations were swapped for cigarettes and from there I could learn a little about who they were and where they had come from, and gauge whether they would willing to be photographed. I have been spending time with the main subject of my newest work (Keith) since I met him three years ago after he invited me round his house for a cup of tea and a chat. In Palestine I discovered so much more about the politics and happenings of the area after chatting to locals.
To get to know people personally, and to help your potential subjects understand your project, an informal social setting allows for free conversation outside of a more formal journalistic interview. In certain situations, yes an interview would be more appropriate such as when meeting NGOs or community leaders, but if you are wanting to work closely with individuals keep it light and friendly. A few years ago I did a piece in Lebanon about the issue of unexploded ordnance and the Land Mine Survivors Football team. I got the official access to the mine fields through an NGO, however the most important part of the story was the football team and in particular one man – Ali – whom I had become friends with.
2. Get stuck in!
Genuine involvement in a story is a great way to produce a project, however if you are approaching a project as an outsider I quite often try gradually (and politely) to get involved with whomever I am photographing. For my recently published book about the Oldham Athletic community, I shot most of the project by just hanging out at games and pubs with the fans. This meant I was meeting new people all the time and then being invited to more excursions and their homes. I was singing, drinking, dancing, travelling and photographing all at the same time and through this people got to know the project. It meant that I had access to the community activities long term as well as being able to include a few regular characters throughout the book.
Other ways to get involved could include volunteering or getting active within the issue you want to shoot. In Palestine I was involved with activist groups which gave me not only access to the West Bank but also the necessary contacts to get into the Gaza strip a year later.
3. Trust.
For me the most important element of gaining and maintaining a photographic relationship with a close subject is trust. They are giving you access to photograph their lives, their stories and to then represent what you find and photograph to the public. This takes trust which is usually built over time.
My current project based in Oldham I have been working on for over two years. The two main characters are a local man Keith and a woman called Najma. After all this time they are now certainly my friends and we will often meet socially without me photographing them. Over time I feel I have a mutual understanding about the project with them and that we are working on it together, rather than me photographing as a constant outsider. If they have concerns about the project they let me know and we work around it. I also think it is worth keeping objectivity in mind. However close you get to a subject, it is important to stay completely objective and honest with your work and photos.
On a last note these methods are not going to work on every story or project, or for every photographer. Every photographer needs to work out their own way of gaining access however these are just a few ways that I have managed it over the last few years.
All images: © David Shaw
See more of David Shaw's work on his Shutter Hub profile here.
Got 3 Top Tips you want to share? Drop us a email at info@shutterhub.org.uk
---
Not a Shutter Hub member yet? Join here for opportunities to promote your work online and in exhibitions, access selected opportunities, events, seminars and workshops, meet up and share photographic experiences, and become part of our growing community…