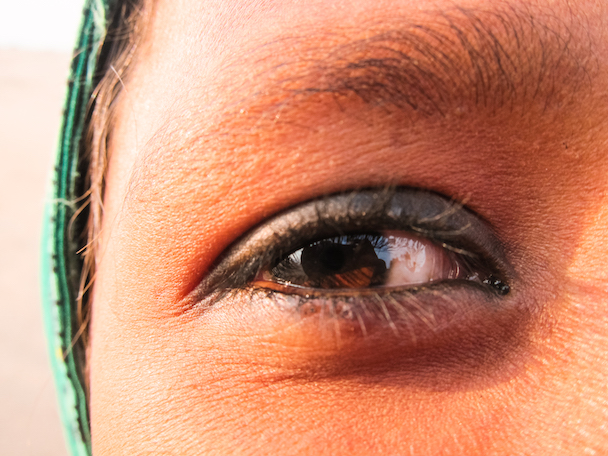 'Unfurling Bangladesh : the picture through her eyes' uncovers the realities of eight teenage surfer girls and ten female garment factory workers in Bangladesh. Two series of photographs are featured: 19 colourful prints realised by the teenage surfer girls of Cox's Bazaar during participatory workshops in 2015, and 30 selected photographs taken by garment workers in two factories in Dhaka, the result of workshops organised by Lensational in the past year.
From the beach club to the garment factory, these eighteen Bangladeshi women are negotiating and navigating their own ways through a traditionalist culture. Behind the camera, their snapshots provide an intimate view of the confined world of Bangladeshi women and girls, and challenge conventional tropes of oppression, in a locale where the textile industry remains haunted by incidents of human rights abuses and surfing for girls is still frowned upon.
Lensational believes that photography is a powerful but overlooked tool towards bringing about gender equality. Since 2013, the charity has worked with over 300 women across eight countries in the developing world, giving them the confidence and ability to communicate their stories through imagery. In doing so, Lensational hopes to empower more women to share their stories, and challenge oppressive and alienating depictions of women and girls globally.
Ahead of the exhibition, join Lensational in celebrating women sharing their stories by using the hashtag #herlensherstory on Twitter and Instagram.
You can see the exhibition at Rich Mix, 35-47 Bethnal Green Road, London E1 6LA from 23 March 2016 to 2 April 2016. Free entry, see here for further details.
Do you have photography news to share? Let us know at submissions@shutterhub.org.uk.