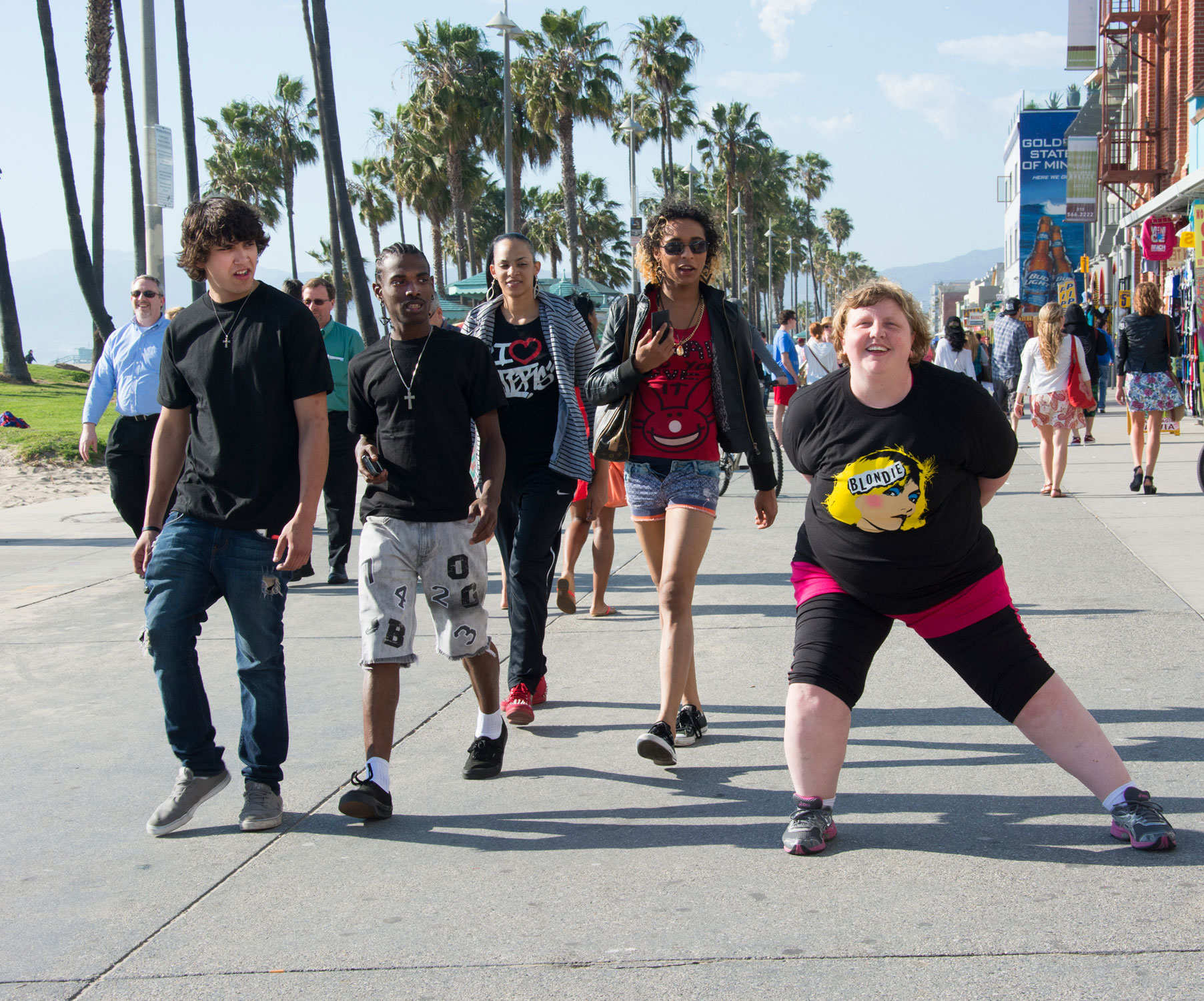 Ever get the feeling you were being watched? Haley Morris-Cafiero certainly has, and she's based her Wait Watchers series of photographs on just that, creating fascinating images that are part art, part social experiment. She's also planning to fund a book of these photographs via a crowdfunding campaign. She explains:
For my series, Wait Watchers, I set up a camera in a public area and photograph the scene as I perform mundane tasks while strangers pass by me. I then examine the images to see if any of the passersby had a critical or questioning element in their face or body language. I consider my photographs a social experiment and I reverse the gaze back on to the stranger.
I do not know what the people in my photographs are looking at or reacting to and I present the images to the world to start a conversation.
When my images went viral last year, the articles became a landing page for anonymous comments that were directed at my body, clothing and face. Most of the commenters indicate that my life would be better if I lost weight and got a makeover. So now, I photograph strangers passing by me in public, but instead of doing mundane tasks, I engage in "self improvement" acts such as exercise and look for clothing.
I am thrilled that the Magenta Foundation is going to publish a book of my images, "The Watchers," in Fall 2015. We are currently doing Kickstarter campaign to raise money for the publication of the book. While we have met our goal, we set the goal below our budget needed to produce the book and exhibitions. I am using the last 4 days to push to raise a little more to help me complete the project as it should be done.
You can find out more about the project and support the Kickstarter fundraising campaign here.