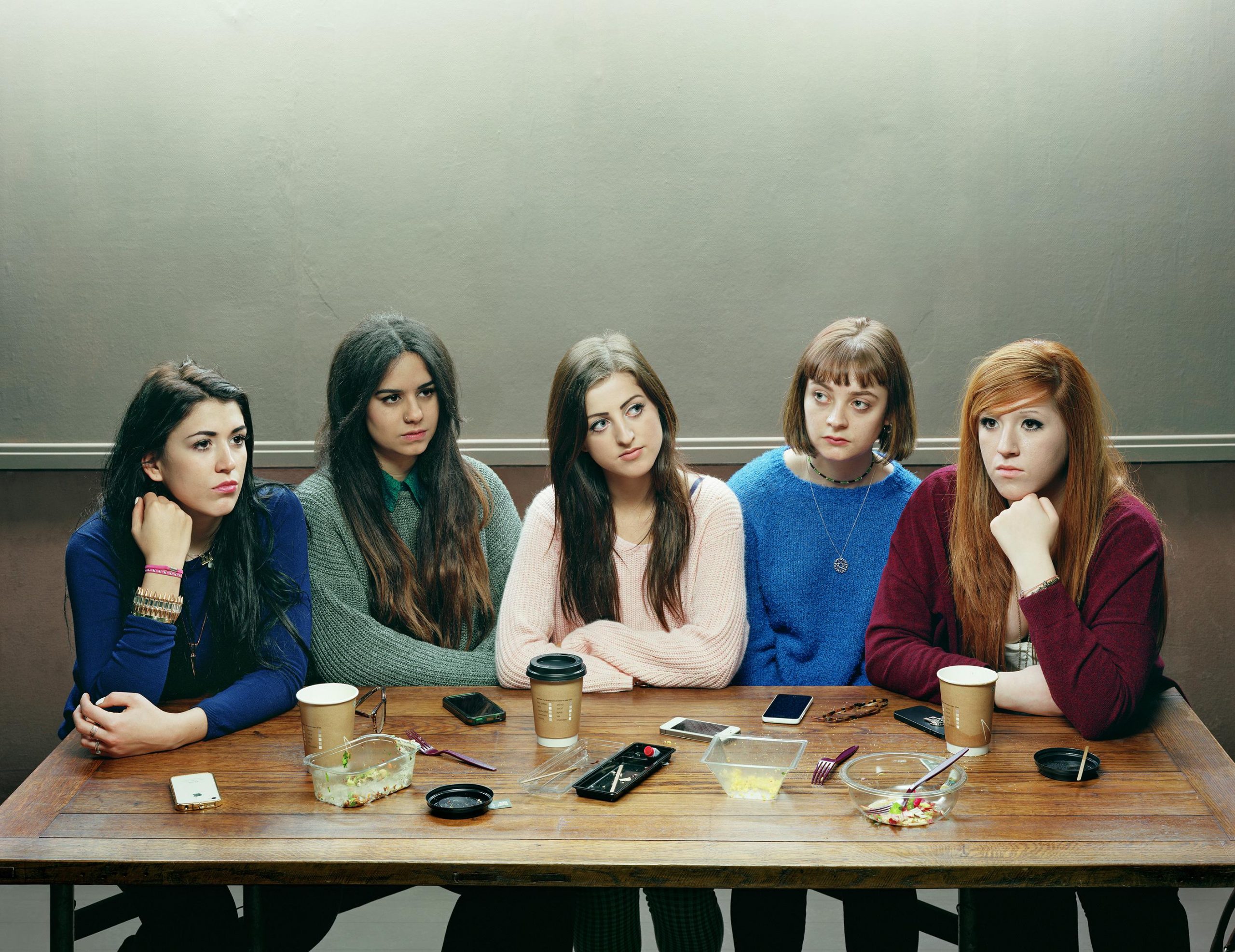 The winner of this yea's Taylor Wessing Portrait Prize has been announced as David Stewart for his image Five Girls 2014.
Born in Lancaster, England, David Stewart began his career photographing punk bands, including The Clash and The Ramones, and the colourful characters seen on Morecambe Promenade. After graduating at Blackpool and The Fylde College, Stewart moved to London in 1981 and works on a mix of personal projects and commissions. His photograph Five Girls is of his daughter and her friends, and mirrors a photograph he took of them seven years ago when they were about to start their GCSEs.
Stewart says: I have always had a fascination with the way people interact – or, in this case, fail to interact, which inspired the photograph of this group of girls. While the girls are physically very close and their style and clothing highlight their membership of the same peer group, there is an element of distance between them. The original photograph of the five girls was displayed in the Taylor Wessing Photographic Portrait Prize 2008 exhibition and this year is the sixteenth time Stewart has had a photograph in the exhibition.
You can see the exhibition at the National Portrait Gallery, London from 12 November to 21 February 2015. You can get further details and see the other shortlisted entries here.