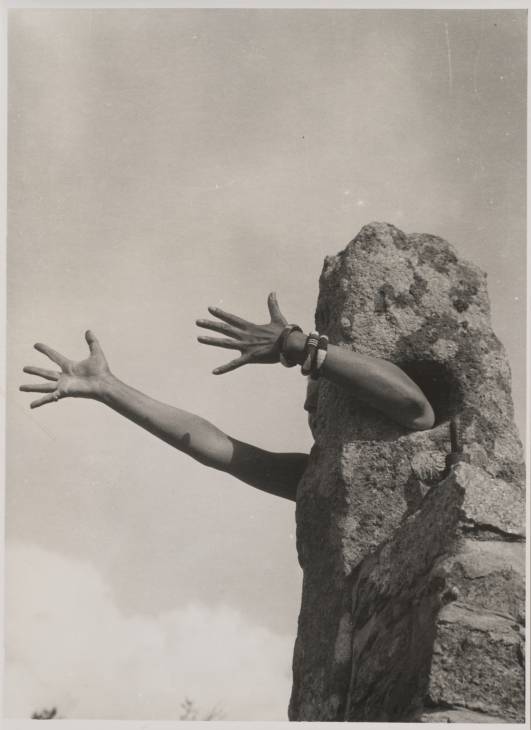 Pioneering artists from across Europe, the Americas and Japan will be shown at Tate St Ives for the first time in The Modern Lens.
This will be the largest display of photographic works ever to be exhibited at the gallery. Looking at developments in international photography from the 1920s to the 1960s, the exhibition uncovers the sense of curiosity and experimentation as artists harnessed the medium in new ways.
Photography was used to explore ideas of abstraction, developed in tandem with the emergence of wider modernist languages across the globe. It also demonstrated the significance of a local perspective, as artists combined the broad influences of abstraction, constructivism and surrealism with their own contexts. There are images of rural landscapes, organic formations, manmade objects and industrial materials, as well as of urban architecture.
Loosely arranged by location, The Modern Lens opens with photography and abstraction in Latin America: architecture, light and constructed forms underpin works by artists such as Geraldo de Barros and Thomaz Farkas in Brazil.
In subsequent galleries, paintings and sculptures from British artists in the 1930s, including Paul Nash, Ben Nicholson, Ivon Hitchens, Barbara Hepworthand Henry Moore, explore a moment in British modernism shaped by the opposing forces of pure abstraction and surrealism. These works are shown in relation to a photographic sequence made by architect and designer Charlotte Perriand, artist Fernand Léger and architect Pierre Jeanneret, who were collaborating in Paris in the same period; their work is the result of a series of 'performed' walks in which they staged encounters with geometric forms in nature.
Including rare photograms, prints and film footage by renowned tutors László Moholy-Nagy and Walter Peterhans along with their students, the exhibition considers how the school influenced migrant modernist photographers such asIwao Yamawaki from Japan and the Hungarian Judit Kárász.
The Modern Lens culminates with the work of Harry Callahan, one of America's most influential photographers. Invited to teach at Moholy-Nagy's New Bauhaus (Chicago Institute of Design), Callahan worked equally in black and white as well as in colour, and was key to the development of formal abstraction in post-war American photography.
The exhibition will run at Tate St Ives, Porthmeor Beach, St Ives, Cornwall TR26 1TG until 10 May 2015. For further information see the website here.