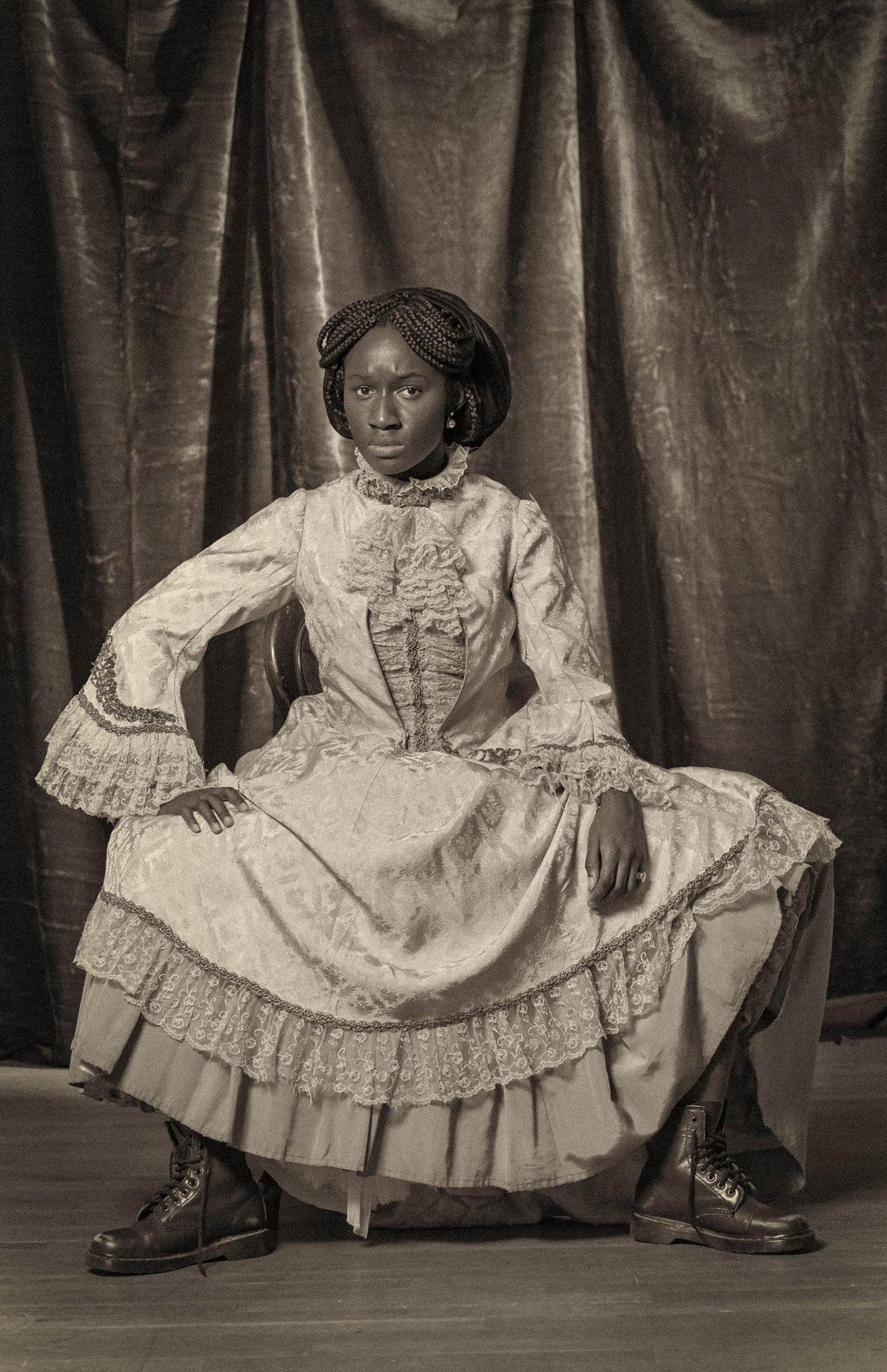 Autograph ABP presents the TMC Collective Showcase featuring new multi-media productions by young creative practitioners responding to 19th century photography associated with Autograph ABP's ongoing archive research project, The Missing Chapter.
Over a period of six months the group have met with artist-mentors and guest speakers from a number of disciplines to review, question and interpret issues around cultural memory, representation and the archive, in order to produce new works and curate a programme of events in January 2016. Using the image portfolio from The Missing Chapter as their point of departure, the TMC Collective's engagement bridges their contemporary moment with historic research to invoke a wider conversation with their peers and encourage more activity and

participation from a younger generation around archives and heritage.
The exhibition will feature work by Heather Agyepong, Yasmine Akim, Lara Akinnawo, Kariima Ali, Abira Hussein, Shanice Martin, Olivia Mathurin Essandoh, and Patricia Nganga. Artist mentors/guest speakers will include Kinsi Abdulleh, Ego Ahaiwe, Akala, Ain Bailey, Angela Dennis, Cecile Emeke, Nadine Marsh Edwards, S I Martin, Lasana Shabazz, Chris Stokes, and Campbell X
Too Many Blackamoors (#8), shown above, by Heather Agyepong is an example of the work on show. She explains the ideas behind her image:
The work was inspired by a 19th century Carte-de-visite of Lady Sarah Forbes Bonetta. Sarah was the West African adopted goddaughter of Queen Victoria who came to live in England at a young age. The images are based on my own personal experiences as a young black woman, dealing with the macro and micro traumas of

racism encountered while travelling around European countries. The format was based around Rosy Martin and Jo Spence's 'Re-enactment Phototherapy'. Too Many Blackamoors aims to challenge the 'strong, independent, black female' narrative that can burden and often entrap black women. With Sarah as my template, the project attempts to illustrate the effects of such perceptual limitations whilst exploring my own internal conflicts of falling short from such mainstream ideals.
The project is supported by Autograph ABP, Arts Council England and The Heritage Lottery Fund. The exhibition will run at Rivington Place, London, EC2A 3BA from 15 to 30 January 2016. You can find out more here.
Do you have photography news or events you'd like to share? Let us know at submissions@shutterhub.org.uk.