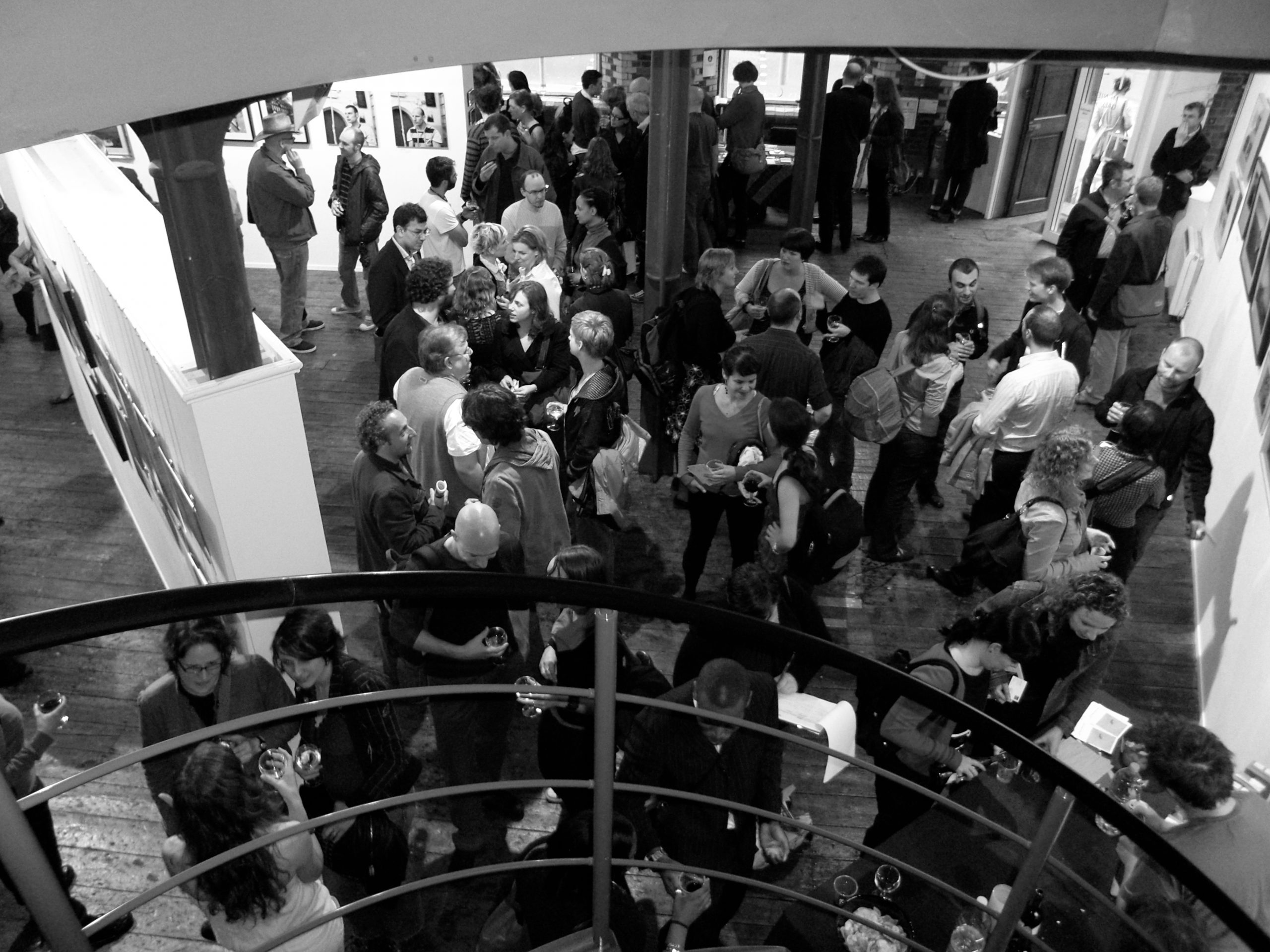 FIX Photo Festival, now in it's third year, will be held at the Menier Gallery, just minutes from London Bridge, Borough Market and Tate Modern,
Exhibiting 14 solo artists and the finalists and winners of the FIX Photo Awards the exhibition strives to issue a positive challenge to the social and cultural divisions of the past year through the presentation of work based on the four themes of this year's festival: Connection, Essence, Structure, and Year of the Woman.
Opening up the dialogue on one of the festivals key themes Year Of The Woman FIX invite you to join them for an afternoon symposium and a post-symposium networking event for further discussions in a more informal setting.
Women FIX Photography will be discussing the role of women in a male-dominated industry in this the same year as the 100th anniversary of Women's Suffrage. Although women studying photography are in the majority (85% in the UK and similar figures in Europe) only 15% of the industry is female. Why is this so? The panel will be looking at the reasons and potential solutions to this imbalance with a frank discussion exploring the transition from being a student to becoming a successful professional practitioner.
The symposium will begin with a talk by Chloe Rosser, whose recent solo exhibition 'Form & Function' gained her great critical acclaim. Her work pushes the boundaries of the nude and its presentation in the history of art, made more apparent in this current #metoo era. Rosser's newly published Limited Edition book of the same name will be launched at FIX also, with signed copies available on the day. The book was made possible through a successful crowdfunding campaign. She will talk about the pros and cons of crowdfunding and best practice as a female artist in a patriarchal climate.
Panel discussion:
Friday 30 November: 14.00 – 17.30 Talk & Panel Discussion / 18.00 – 21.00 Evening Networking Event
Laura Noble (LANG Director / Curator of FIX Photo Festival) will be leading a panel discussion with:
Del Barrett – Vice President of the Royal Photographic Society and instigator of #HundredHeroines, an international campaign to raise the profile of female photographers. As a linguist she specialises in Language and Power, particularly re-construction of the Other and the manipulation of language for political purposes. She is also an avid photobook collector.
Chloe Rosser – Artist. Her work will be on display at FIX and she will discuss her experience in the art world as a rising talent in the contemporary art scene.
Jude Hull – Head of Sale, Photographs, Christie's. Jude Hull's invaluable insights into the world of the art auction and secondary photography market will shine some light upon the wide gap in sales prices historically of female photographers and how we can work to change them.
Karen Harvey – Director of Shutter Hub. Karen Harvey is well known to many photographers as a firm supporter of women in the industry. Shutter Hub provides opportunities and to all those practising photography professionally, creating events, exhibitions and a large online community for members to thrive.
Renée Jacobs – Photographer and Founder of Photo de Femmes Festival and imaginarium. Renée Jacobs' nudes have been published and exhibited around the world. She is a fierce advocate of recapturing the 'female gaze' and women's agency in how they are depicted in art and photographic history. She runs workshops at her home in the South of France and is the Executive Director of the new photo festival, Photos de Femmes, based on the premise: "Women can't be heard if we can't be seen."
After the panel discussion and Q&A, there will be a  networking event. As well as the speakers, some of the FIX Photo solo artists will also be joining us for the evening event.
Symposium only £15 / £10 concession
Symposium & Networking Evening £25 / £20 concession
FIX Festival
Menier Gallery, 51 Southwark Street, London, SE1 1RU
Wednesday 28 November    11:00 – 18:00
Thursday 29 November        11:00 – 18:00
Friday 30 November             11:00 – 18:00
Saturday 1 December            11:00 – 15:00
Shutter Hub are proud to be supporting FIX Photo Festival this year.