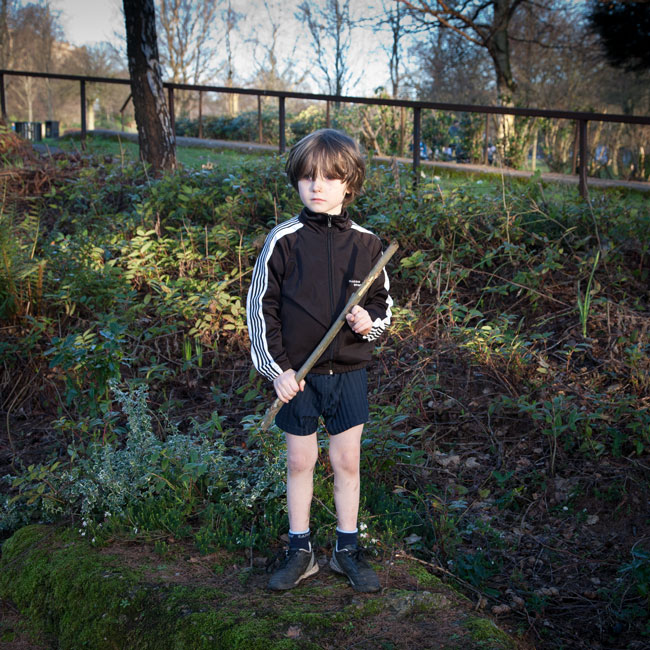 Shutter Hub's Karen Harvey was busy providing Professional Development advice sessions as part of the International Portfolio Review at FORMAT Festival this year. So, we thought we would follow up by publishing some of the attendees experiences, and a selection of their work.
The sessions were a great chance to meet attendees at FORMAT and find out about what they do and what help they need along the way. Karen met with around 20 photographers over the day, and she said afterwards:
It was a very long, but fulfilling day! I was pleased to meet some wonderful and enthusiastic photographers, and to be able to offer them my support and advice. We covered lots of subjects from how to give project participants the sense of ownership and involvement, to how to approach and work with curators, and so many things inbetween!
These are words from just some who came along…
Jeremy Harrison
As you might imagine, I was somewhat apprehensive attending my first ever portfolio review at Format. Like just about every other photographer I gain a tremendous degree of satisfaction from my work, but am sensitive about how others might perceive it. As it turned out I need not have worried. The reviewers were all constructive in their criticism about the quality of the images, the structuring of narrative and presentation. I am particularly grateful for your guidance regarding potential directions for personal development and in how to expose my work to a wider audience, whether through books, exhibitions or other routes.
I left feeling encouraged by the support and determined to take on board the suggestions. Perhaps most importantly, the recommendations to remain true to my own artistic aspirations rather than blindly pursuing publicity, fame and fortune, avoided the awkward dilemma of whether or not to take my work in a direction with which I was in any way uncomfortable.
Jeremy Harrison is a Fine Art/Architectural/Editorial Photographer. The above image is Floating World 5 from his project Technology and Tradition in Modern Japan. You can view more of his work and buy books and prints at his website here.
Margaret Mitchell
I had popped into the room where Karen was based at Format offering free reviews and feedback. There was a table of people all chatting around open Portfolios and I asked if I could join in. Karen was very approachable and welcoming and it was a lovely atmosphere chatting to her alongside fellow photographers. In a short time, little bonds were made as people discussed work and asked questions about images and left with valued connections made with one another.
I talked about my own work and background. Karen demonstrated a friendly and keen interest in who I was, the work I did and how I had come to be at Format. As well as valuing the personal feedback on offer, I got to know about Shutter Hub and liked the idea of what is and what it does – also, being in Glasgow myself, I very much welcome that it is a UK wide network.
Format was the first time I have attended a Portfolio review. After coming back into photography after a period of time away, it was an excellent experience. I brought a Portfolio which spanned 20 years and talking to people like Karen gave me valued feedback, advice and encouragement to continue my work and its development.
Margaret Mitchell is chiefly a Portrait photographer, who had her work Boy with Stick Gun playing World War III ('Russia versus Ukraine'), as shown above, featured in the Taylor Wessing Photographic Portrait Prize 2014. She also displays her work as part of the ongoing Documenting Britain project. You can find out more at her website here.
Helen McGhie
I met Karen from Shutter Hub at the Format Festival Portfolio Review in Derby last weekend, she was a great source of inspiration and told me about the fantastic opportunities Shutter Hub provide for their members including online portfolios, curated exhibitions nationwide and creative collaborations with other like-minded members. As I'm a recent MA Photography graduate, it's important for me to get involved with the photographic community to meet new people, share ideas and keep inspired. I didn't know much about Shutter Hub before, but after hearing about the professional and practical support available, I'm all set to sign up!
Helen McGhie is an MA photography graduate whose work has previously been shown at the Harris Museum & Art Gallery, (Preston), APT Gallery (London), Royal College of Art (London) and the New Lacan School of Psychoanalysis' (Geneva). The image shown above is Leak taken from her series (M)other which was on display at FORMAT this year. You can find out more at her website here.
Myka Baum
I've had a fantastic day of portfolio reviews at Format! It was a very full on day and I'm still buzzing!
Because I'd not done many portfolio reviews, and not in a while, I booked the minimum number of 4 reviews. It turned out to be a good decision as it gave me time to digest feedback and calm down and re-focus for the next session. I had four very positive reviews that earned me great encouragement and invaluable feedback and leads.
The portfolio was an added bonus and an exhilarating experience with hundreds of people showing and viewing work and making new connections.
Karen had some great suggestions in terms of making connections with likeminded artists and photographers. She understands how one can feel very isolated in one's practice, particularly in London. This is one of the things that shutter hub aims to address. I've already made some valid and strong new connections through Karen and am looking forward to more of the same and to get involved in some exhibitions!
Myka Baum is an artist with a strong interest in nature and the environment, who uses alternative photographic techniques to make her images. Her image above is from her Bonfire In A Beehive installation. You can find out more, and buy her work at her website here.
Shutter Hub would like to thank FORMAT Festival, everyone who showed their work, and everyone who came along for making it such a memorable experience. We still have more features to follow arising from the festival, including interviews with exhibitors and award winners at the festival, so follow us on Twitter or sign up to our fortnightly newsletter (at the bottom of this page) for updates.
Have you got anything you'd like to share from FORMAT Festival? If so, drop us a line by email.