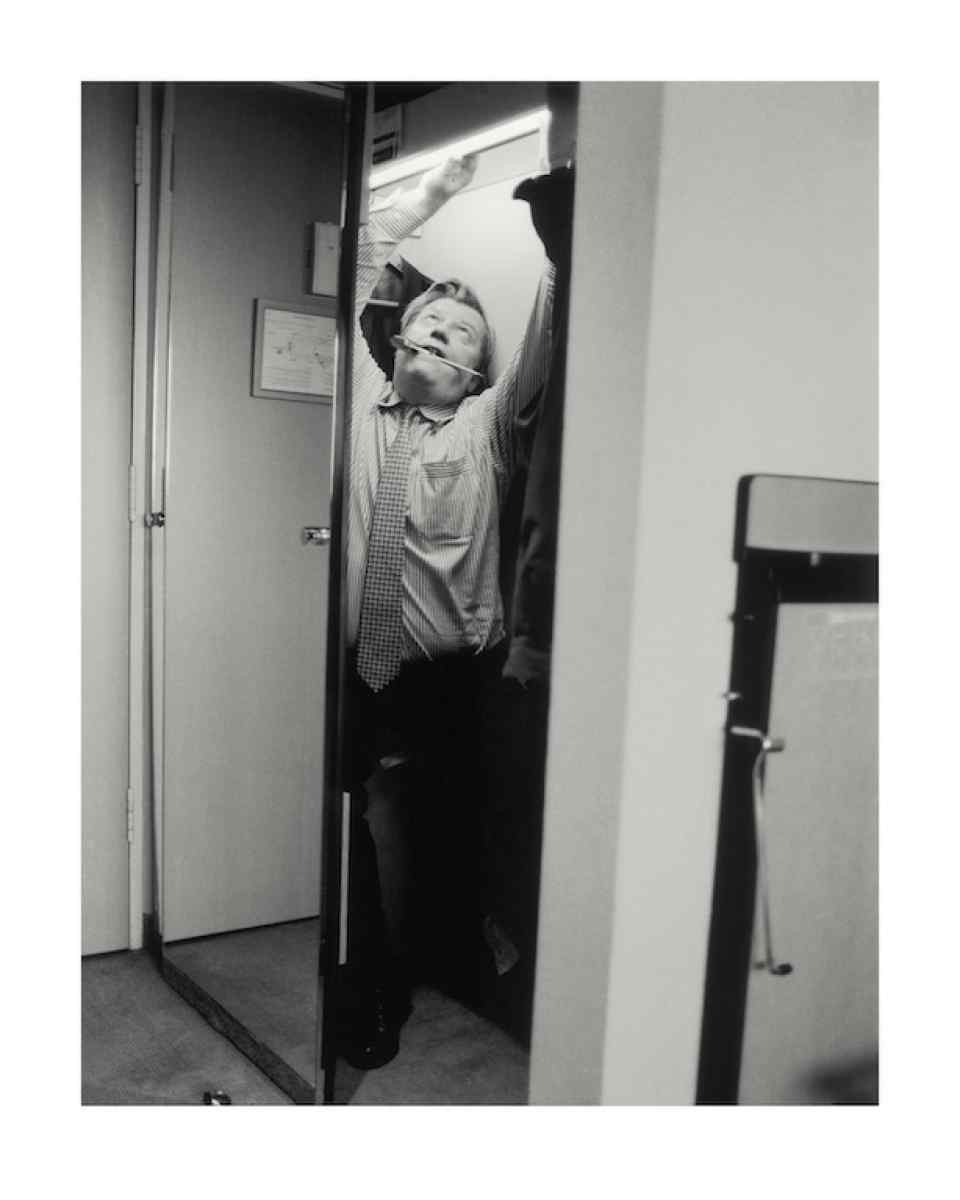 Peter Dressler (b.1942) is an Austrian photographer whose work has been gaining international prominence since his death in 2013. Working in partnership with Museum der Moderne Salzburg, Belfast Exposed will present the first major solo exhibition of the artist's work in Ireland.
Dressler's performance-based, staged photographic series' involve temporary and often humorous interventions into a range of public and private spaces and everyday urban situations. Within each series Dressler himself adopts the identity of a subject closely observed from his environment; a conscientious museum attendant, a bored aristocrat, a frustrated businessman on a sales trip etc. Using sets, costumes and props Dressler creates a rich visual language and builds complex layers of narrative around each subject. By doing so he plays with the relationship between phtographer and subject and probes the nature of the human condition through his character's familiar and often irrational responses to a variety of environments and contexts.
The exhibition launch will be held on Thursday 31st March at 7pm
This exhibition will run from 1st April to 14th May 2016 at the Belfast Exposed Gallery. You can find more information out here.
Do you have photography news to share? Let us know at submissions@shutterhub.org.uk