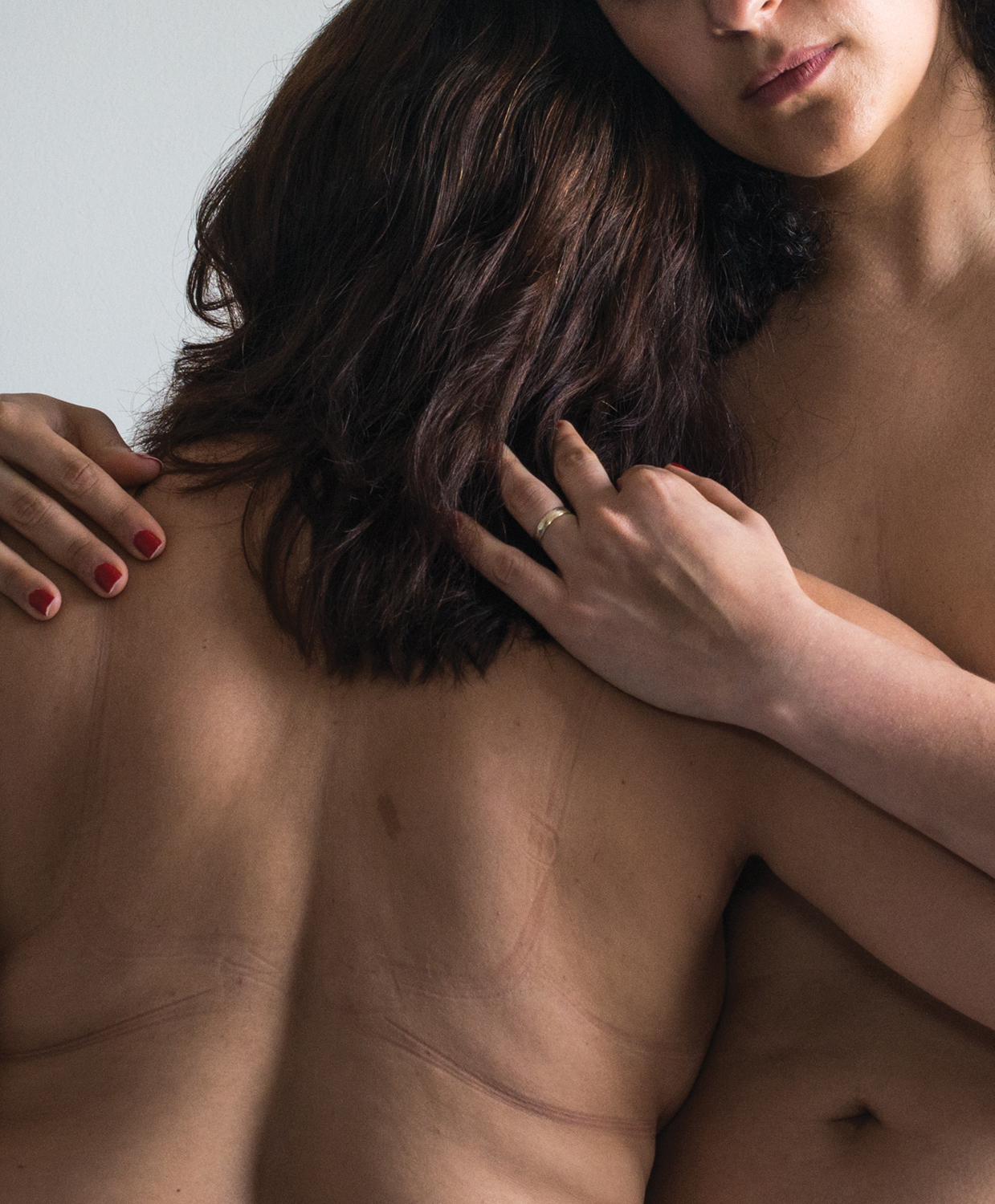 Shutter Hub member Camila Cavalcante is a visual artist from the north-east coast of Brazil, currently settled in the UK. She holds a Masters of the Arts degree from University of Westminster and works for the London School of Photography. We met Camilla at Retina Festival in Edinburgh this year, and she told us about her latest project Nós Por Todas (Us For All). It's important work that we felt needed to be shared – read on to find out more about the project and how to support Camilla's work by donating to her crowdfunder.
Nós Por Todas, Portuguese for Us For All, is a project that explores the idea of the female body as a confrontational space. It is about women's reproductive rights. In Brazil, abortion is only legal to save the woman's life, in case of a foetus without a brain and in cases of rape. Despite this prohibition, recent research suggests that one in five women between 14 and 40 years old have had at least one abortion in their lives. (Research by the University of Brasilia in 2010).
Within this context, the artist Camila Cavalcante has formed a network of women who have had an illegal abortion, or who were witness to others who have had illegal abortions in Brazil. They joined the debate and shared their experiences and opinions, with their identities protected. Camila has taken nude portraits with these women in their homes, holding and hugging them, with their back to the camera while she reveals her face, exposing her body and her identity in their name. In some of the portraits, Camila handwrites phrases taken from interviews over the printed photographs. In others, quotes accompany the images side by side, giving voice to their stories and creating a political and intimate manifesto.
"These women risk their lives undergoing unregulated procedures with pseudo doctors and no psychological support. It is very important for me to help break the stereotypes that are associated with them, to share their stories and show how hypocritical and dangerous this legislation is. And it happens on our doorstep in Brazil, Northern Ireland and Ireland just to name a few countries", says the artist.
Nós Por Todas commenced in 2016 during the Despina Art Residency in Rio de Janeiro. Camila has photographed 21 women, but intends to extend this to a total of at least 50 women. The crowdfunding campaign support would allow her to travel to and around Brazil, reaching communities that she hasn't had the opportunity to photograph and those who are more exposed to the risks of illegal abortions: women of colour and poor women.
Hosted on the Indiegogo website, the crowdfunding campaign will run between 1st and 31st August 2017. The more money the campaign gathers, the more women Camila can photograph, and the greater impact she will be able to achieve. Please visit the crowdfunding campaign to donate, or the project blog for more information.
Image © Camila Cavalcante